Are Bose Headphones Worth it?
3D Insider is ad supported and earns money from clicks, commissions from sales, and other ways.
Are you considering to buy Bose headphones, but are not sure if they are worth the price? Then you need to carefully examine the features and figure out if there is enough value. Bose headphones are among the best in the world, which means they are worthy of your consideration.
In this article we will cover the top features that you need to consider when evaluating Bose headphones. The points we cover are noise cancelation, audio quality, comfort, design, and price. When you consider the above points you can determine if the Bose headphones are worth the cost.
Noise cancelation
Bose consistently includes industry-leading noise cancelation in their headphones that provides another dimension to the listening experience. Noise cancelation is a feature that creates soundwaves that are of the opposite phase to ambient noise. Therefore, incoming ambient noise is significantly reduced, which means audio within the earcups is improved. The feature builds upon what noise isolation does since its more effective.
The downside of noise cancelation is that it increases battery consumption. However, Bose tends to provide long battery time for their headphones so this isn't an issue. Bose also adds different noise cancelation levels so you can pick the setting that matches your surroundings.
Noise cancelation is one of the main reasons to invest in Bose headphones since the feature is more effective here than anywhere else. It enables you to enjoy music while walking down a busy street, or travel without dealing with loud engines and noisy passengers.
Audio quality
Bose understands how to add audio quality that allows you to get excited about the music you're enjoying. They opt for a lot of bass and balance across a wide frequency response. However, most Bose headphones are not at the top of the food chain in the audio quality department for a given price. Audiophile alternatives beat them in pure sound quality. However, Bose tends to win overall because they provide better practical features such as a good fit and portability.
It's difficult to put audio into words so you'll need to sample Bose headphones for yourself to determine if the sound profile matches your requirements. However, they have a huge list of satisfied buyer's so you can't go wrong with a pair of Bose headphones.
Comfort
Bose headphones are manufactured using lightweight materials so the weight is kept at a minimum. Therefore, you don't have the sensation of weight on your head, which might be the case with other headphones.
Bose also goes for a non-bulky approach so that you're able to wear the headphones while outdoors. They make use of Bluetooth wireless connectivity to avoid the hassle of wires. Therefore, you can enjoy long-lasting comfort.
Design
Bose headphones are some of the trendiest and cool looking on the market. The sleek look and premium materials means you'll love rocking them when outdoors. You also get a choice of colors so you can customize the look to suit your preferences. The color options are rich in variety so there is something for everyone.
Durability is also strong since Bose uses premium aluminum that's built to last. You can drop the headphones a few times without worrying about damage. However, the non-bulky approach means they don't have the same durability as their bulkier wired counterparts.
Price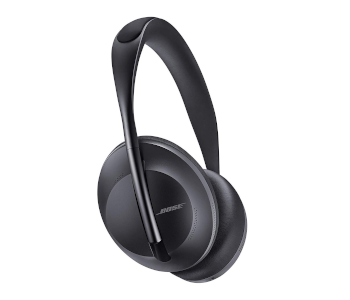 You need to consider the price to determine if Bose headphones are worth buying. Unfortunately, Bose commands an above average price since they are one of the industry leading brands. They offer some of the best technology out there and they are not shy about making you pay for it.
Bose headphones can set you back around $200-$400, which is a big investment for most. Their latest offering, the Bose Noise Canceling 700, costs a whopping $399. You need to consider the features carefully to figure out if it's a good deal for you.
Conclusion
Bose headphones are totally worth it if you have the money to spend on premium headphones. Their features and attention to detail means you'll love enjoying your favorite music tracks and podcasts. The practicality allows you to take advantage of Bose headphones regardless of how you like to enjoy music.
However, the high price tag of Bose headphones means you need to give them an extra dose of scrutiny. Carefully evaluate the features and stack them up against your preferences. You need to figure out if you'll take advantage of the features. The premium quality of Bose headphones means they are worth the asking price and it may transform the way you listen to music.