DJI's Cyber Monday Drone Sales (Mavic Air, Spark, Tello)
DJI is continuing their Black Friday sale through Cyber Monday. You can save up to $100 during the sale. The sale will end at midnight in the West Coast and 3 am in the East Coast.
Mavic Air for $699 (save $100, was $799)
Mavic Air Fly More Combo for $899 (save $100, was $999)
Spark for $359 (save $40, was $399)
Spark Fly More Combo $459 (save $90, was $549)
DJI Tello $79 (save $20, was $99)
DJI Tello Boost Combo $99 (save $50, was $149)
Update: DJI has offered 4 exclusive codes for an extra 5% off the Mavic Air for 3D Insider readers. In order to use them, click on this link and then add the code during checkout. This is in addition to the Cyber Monday discount.
3DIDJIc4
3DIDJIc3
3DIDJIc2
3DIDJIc1
These codes are first come first serve. They will likely be gone fast.
The Fly More Combos above come with a carrying case, two additional batteries, and a few other accessories. DJI sells Mavic Air batteries for $79 each so a bundle more than pays for itself. The Tello Boost Combo comes with two more batteries and it's only $20 more.
We have included information on the features of all of these drones below so that you figure out which one is for you.
DJI Mavic Air
Cyber Monday Price: $699 Retail Price: $799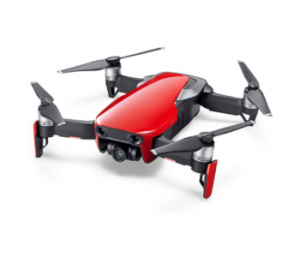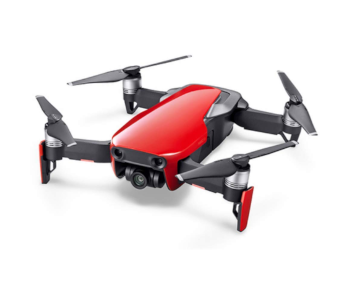 We were surprised when DJI announced their Cyber Monday deals and we saw the Mavic Air at the top of the list. That's because the Mavic Air was released earlier this year. This is the first time DJI is offering a substantial discount on it. Usually the company does not discount new models.
The Mavic Air is the best drone for every day use. That's because it's extraordinarily portable since the wings fold into the body. It's small enough to fit in your pocket and you can bring it anywhere.
DJI did not sacrifice on quality when they made this small drone. Even though it's compact, it's also powerful and can hold its own against larger DJI drones. It features a 21 minute flight time, which is well-above average. It can also fly 2.4 miles (4 KM) from the controller which is enough range to get amazing landscape footage.
The Mavic features a 4K camera that can take 12 MP photographs. Cheaper drones often don't have a gimbal and the footage is poor quality because the drone produces a lot of movement. Fortunately, the Mavic Air's camera has a 3-axis gimbal to provide you with crisp footage.
Overall, the Mavic Air is our favorite mid-range drone. It offers the best mix of portability and features of any drone in its class.
DJI Spark
Cyber Monday Price: $359 Retail Price: $399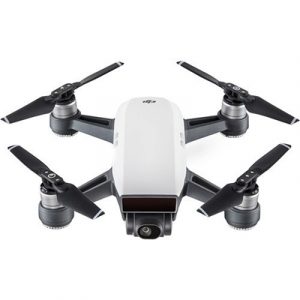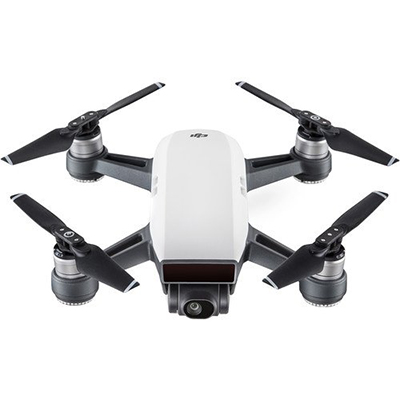 Although the Spark is half the price of the Mavic Air, it provides much more than half the value. This is a great drone for people who want to see what drones are all about without spending too much money.
The DJI Spark is just as small as the Mavic Air, but the wings do not fold into the body which makes it less portable. It's still easy to bring it anywhere, but it just takes a bit more space in your backpack.
The Spark has a flight time of 16 minutes. It has a 1080p camera that has a 2-axis gimbal. It is also capable of 12 MP photos but the range is slightly lower at 1.2 miles.
Last year DJI sold the Spark during Black Friday for $40 more at $399. They also didn't include a controller for that price, so you are getting a ton more value this year. The Spark has never been more affordable and it's a great choice for beginners.
DJI Tello
Cyber Monday Price: $79 Retail Price: $99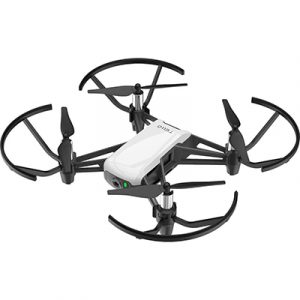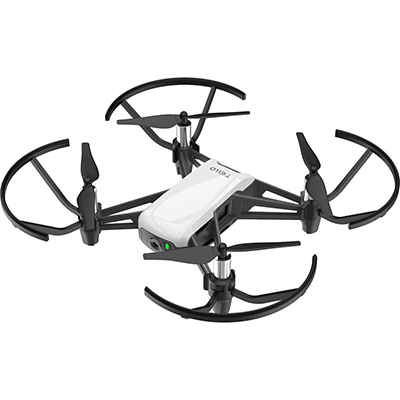 The Tello is an extremely small drone that's perfect for kids or for people interested in technology. It is programmable and you can use your phone or laptop to control it. This makes it an extremely fun drone that will spark your imagination.
The Tello has a battery life of 13 minutes. Most drones in this price range struggle to stay in the air half that time. It has a camera that can take 720p video.
DJI's Black Friday sales are really good this year. There's a great option for all budgets. Make sure to take advantage of this sale while you can.