5 Best Home Energy Monitors in 2019
3D Insider is ad supported and earns money from clicks, commissions from sales, and other ways.
You know you're in for another doozie of a power bill, but can't quite put your finger on what's to blame. Staring anxiously at the spinning numbers on your standard-issue energy meter won't help much since you need a way to identify and curb the most power-hungry devices, not another reminder of how enormous the cost they contribute to will be.
The answer? A home energy monitor! While buying one won't cause you to magically spend less on power bills, taking a look at the comprehensive reports it can generate will help you quickly pick up on wasteful behaviors and devices that are way out of line. From restructuring your entire monthly power budget to having a surefire way of checking whether you've left the stove on wherever you may be, home energy monitors are an invaluable home improvement which can pay for itself in as little as one season.
In this guide, we take a look at the best home energy monitors you can buy in 2019.
Budget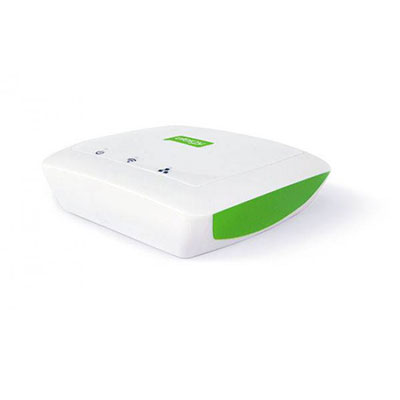 Efergy Engage Hub
4.3/5.0
Supports solar
Supports mobile and web apps
Less expensive than most models. Supports multiple sensors.
Check Amazon
Best Value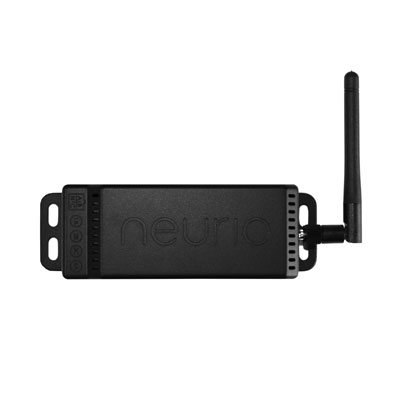 Neurio Home Energy Monitor
4.5/5.0
Supports solar
Supports mobile and web apps
Can identify the biggest energy consumers. Easy to use apps.
Check Amazon
Top Pick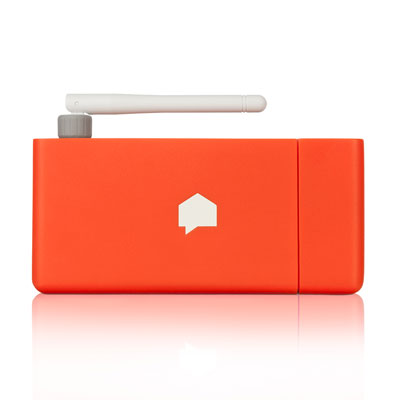 Sense Energy Monitor
4.6/5.0
Supports solar
Supports mobile and web apps
Sensitive device detection. Detailed cost and usage tracking.
Check Amazon
We've been hard at work turning various appliances in our homes on and off repeatedly to test various home energy monitors. We feature reviews of the 5 best models below. Their working principles might be similar, but the differences in smart home integration options, user interfaces, and prices are big enough to make each stand out as the ideal monitor for different kinds of users. Regardless of what home energy monitor you find the most interesting, read up on features you shouldn't miss out on in the buyer's guide.
5 Best Home Energy Monitors Comparison Table
1. Sense Energy Monitor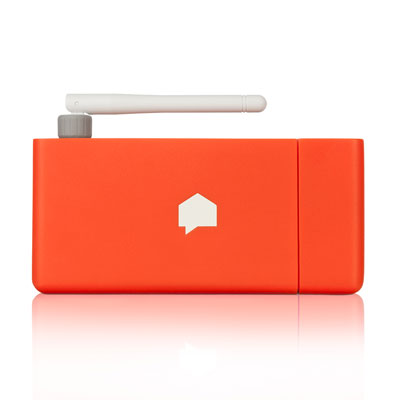 View on Amazon
Editor's Rating: 4.6/5
We all want to save energy, and the best way to do so is to single out the devices which cause the most unnecessary cost.  A lamp left carelessly on during the day won't get picked up by most energy monitors, but Sense is here to remedy that! It is able to automatically recognize and distinguish between lots of devices with differing energy profiles, allowing you to micromanage consumption better than ever.
Monitoring Consumption with a Keen Sense
Even though you'll want a trained electrician to do the installation since it involves tinkering with your home's breaker box, the job shouldn't take no longer than half an hour. Once properly installed, the monitor's sensors kick in. These allow the Sense to identify different devices in real time and add more to its repertoire over time.
You get notified via email each time the Sense has identified an appliance, a light, etc. The longer you use it, the better it will get at discriminating between individual devices. The best thing about the Sense is how nuanced this distinction is. It's much easier to pick up and classify power-hungry appliances like clothes driers or boilers. Most monitors with this feature will flag them right away. It's the little things like lamps or desk fans that others have trouble with, but Sense can add new appliances that consume as little as 10 watts per hour.
You get to monitor real-time power consumption as well as costs and breakdowns over varying periods of time via the Sense app for iOS and Android. Its main screen is full of differently-sized bubbles representing individual items, groups, and devices the monitor hasn't detected yet. Tapping on each takes you to a detailed overview of usage times, periods of high / low activity, and more. The app is very easy to understand and gets more useful the longer you use it.
What are the Drawbacks?
It's satisfying to watch the "Unknown" bubble shrink with each new detected device, but even the Sense has trouble identifying some of them. Chances are that your toaster or coffee maker simply won't be identified no matter how long you wait. Speaking of waiting, some appliances will pop up literally months after you've installed the Sense, so judge for yourself if waiting that long is worth it.


Tech Specs
Individual device detection: Yes
Supports solar: Yes
Has mobile and web apps: Yes
3rd party partners: Amazon Alexa IFTTT
The Pros
Quick to install and set up
Sensitive device detection
Detailed cost and usage tracking
Clean & intuitive app
The Cons
Has trouble identifying some devices
Identification can take a long time
2. Neurio Home Energy Monitor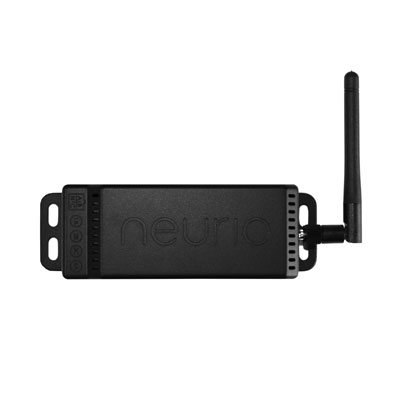 View on Amazon
Editor's Rating: 4.5/5
Neurio has been out for some time now, yet it still manages to come in as one of the most feature-rich and sensitive home energy monitors today. Although not quite as keen as our overall winner, its sensors will let you quickly identify the biggest spenders, while the minimalistic app offers everything you want to know about real-time energy consumption and use over time with a couple of swipes.
Informative Reports, both Real-time and Long-term
Neurio straddles the line between DIY home installation and professional support from a licensed electrician. If you've got a thorough understanding of a breaker box's internal workings and potential hazards, you can set the monitor up yourself relatively quickly. If not, an electrician is the safer and recommended option.
Two current transformers are hooked up to the breaker box and give the Neurio's sensor an information feed that allows it to track items that spend an impactful amount of electricity per hour such as stoves or AC units. You can label them in the app and get a readout of each device's activity levels during the day, the energy they've used, and how much this will end up costing you.
The live readout you get on the Neurio app is very precise! Even turning on a single lightbulb will cause a nearly instantaneous update to the readings. Apps for smartphones and tablets have a more simplistic design with home screens showing how much power is currently being consumed, what the lowest amount of power ever detected was, and how your home stacks up to similarly-sized ones in terms of power efficiency. If you switch over to the web app, you can look at more thorough graphs with info going back the last six months.
What's Bad About It?
The lower power limit at which the Neurio can start to recognize specific appliances is a relatively high 400w. This means that some important spenders like computers or fridges will stay part of the nondescript "Others" pile. When two or more items that do exceed 400w are on at the same time and happen to draw a similar amount of power, Neurio often has trouble telling them apart.


Tech Specs
Individual device detection: Yes
Supports solar: Yes
Has mobile and web apps: Yes
3rd party partners: IFTTT
The Pros
Can identify the biggest energy consumers
Excellent real-time coverage
Easy to use apps
The Cons
Can't detect devices that consume less than 400W/hour
Tends to confuse devices when on at the same time
3. Eyedro EHEM1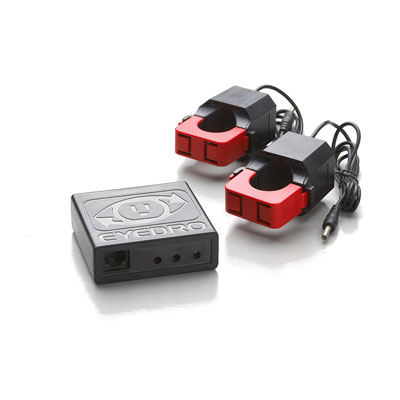 View on Amazon
Editor's Rating: 4.4/5
Next up is Eyedro's EHEM1, a versatile power monitoring kit you'll want to pick up not just for home use, but also if you're having concerns that something is causing undue power consumption at your workplace. With the ability to easily add more and stronger sensors to its starter setup and monitor everything through the comprehensive web app, Eyedro is sure to provide energy-saving features to a broad audience.
Great for Homes and Small Businesses Alike
Before buying, you can choose between getting the wired and wireless version. The latter has an additional gateway module which connects to a router and facilitates wireless communication. The gateway and sensor modules are linked by a special network that extends up to a thousand feet, meaning you can get accurate data from a power box that's in a completely different part of the building.
Eyedro is very flexible when it comes to the number and power of sensors on offer. The basic package includes two 200A sensor clamps that go onto circuit breaker wires, but there are more powerful 400A and 5,000A options to consider, and additional sensor packs can be purchased separately as well.
The data they gather is viewable through MyEyedro, the company's web app and cloud storage service. Analysis ranges from simple daily reports on kilowatt usage and cost, to detailed comparisons that can span multiple years. You can view how trends in consumption have changed after a set date, compare results sent by different sensors, and weed out sources of phantom energy.
What Needs Improving?
For all of its detailed tools, the app is currently limited to a web version, so while smartphone access technically is possible, it isn't streamlined. The monitor would have been even more useful if Eyedro had equipped it with individual device detection and support for smart home integration.


Tech Specs
Individual device detection: No
Supports solar: No
Has mobile and web apps: Web app only
3rd party partners: N/A
The Pros
Good balance of quality and price
Can be expanded with multiple sensors
Far-reaching wireless connection
Comprehensive web app
The Cons
No smart home integration
No mobile apps
4. TED Pro Home Electricity Monitor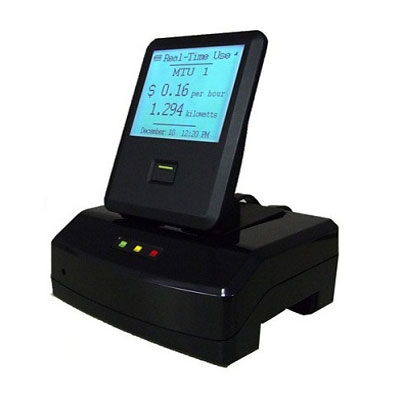 View on Amazon
Editor's Rating: 4.4/5
Current measurement may be the most impactful way of improving power efficiency, but it isn't the only one. Keeping tabs on the power level as well as amperage can help you discover whether power transfer is working efficiently and put a dent in those electric bills if it isn't. The Energy Detective's Pro Home will sleuth out any inefficiency along with giving you detailed accounts of normal usage. You can even integrate it with Alexa for a more streamlined experience.
Getting a Clue
The Pro Home's base version can be installed like any other home energy monitors to your main power line. You get two sensors as part of the package which provide you with general consumption info, but there's a set of circuit transformers known as TED Spyder sold separately which greatly heightens the base device's sensitivity by connecting it to eight individual circuits. While this isn't exactly the same as other models' device detection features, it is a close alternative.
You'll want to seriously consider the Home Pro as an upgrade if you've got a smart home setup already. It supports Amazon's Alexa and the two in tandem can give you a lot of info with a few voice commands. You can ask Alexa to report on the current consumption, how much energy you've used in this month or billing cycle, and what the monitor's predictions are for your next power bill.
The web app is very accurate, both in displaying minute consumption changes and predicting bills. The interface gives you the most important stats in form of easy to understand gauges and meters while allowing the meticulous to also have a look at power level, budget goals, or even the carbon footprint your energy consumption is producing.
What Should Have Been Better?
Taking full advantage of the Pro Home won't be cheap. The starter kit alone is among the most expensive models, and cost goes up by half if you purchase the Spyder along with it. Installing the add-on leads to another problem – a laggy interface. Loading up eight more graphs takes time, and can noticeably slow down the apps' overall performance.


Tech Specs
Individual device detection: No
Supports solar: Yes
Has mobile and web apps: Yes
3rd party partners: Amazon Alexa
The Pros
Can monitor individual circuits
Great Alexa integration
Easy to use app
The Cons
Unlocking its full potential is costly
Apps tend to lag with Spyder in use
5. Efergy Engage Hub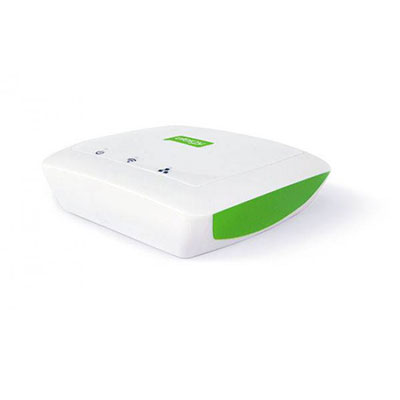 View on Amazon
Editor's Rating: 4.3/5
Do you have multiple circuit boxes you want to keep track of, but don't want the hassle and expense of buying separate monitors for each of them? Efergy has the answer in form of their Engage Hub kit, which allows you to hook up and get a reading from five different sensors at once and have access to the info wherever you are.
Straightforward Energy Monitoring from Anywhere
Efergy's kit consists of a transmitter, 1-3 sensor clamps (depending on whether you're using single- or three-phase power), and a hub which connects directly to your router via cable. The sensors are battery-powered and clamp onto the main(s). They connect to the transmitter which then sends usage data off to the hub. Since you're dealing with live electricity during the install, seeking professional help is adviseable. You can buy up to four additional sensors and use them on a circuit box that is in range of the hub.
Connecting the hub to your router and registering an account at Efergy's site will unlock online monitoring options. Since the hub is connected to your router via cable, the power readout doesn't suffer from occasional interruptions. You get live view updates every five seconds, and the sensitivity is almost on par with Neurio's. The app's features are similar as well, but there is no device recognition and the data is shown for the entire household.
There are a lot of budgeting options too – you can set a desired budget for a month, see how much of it you've already spent, and receive alerts when the budget has been exceeded. If you want to take a closer look, graphs showing how consumption varies over time are available too.
What We Didn't Like
Since this is an inexpensive energy monitor, it comes as no surprise that smart home integration wasn't a priority. Sometimes the readings can be different than your actual consumption. If you find that the device acts up in this way, you'll need to check if it is set to support the proper voltage in its settings.


Tech Specs
Individual device detection: No
Supports solar: Yes
Has mobile and web apps: Yes
3rd party partners: N/A
The Pros
Less expensive than most other models
Supports multiple sensors
Has decent budgeting options
The Cons
No 3rd party support
Can give false readings if not configured correctly
What to Look for in a Home Energy Monitor?
Budgeting & Cost Tracking
Individual Device Recognition
Mobile & Web Apps
Smart Home Integration
Solar Energy Support