Alabama Nuclear Plant to Use 3D Printed Parts
3D Insider is ad supported and earns money from clicks, commissions from sales, and other ways.
In what is a milestone achievement for 3D printing, it has been announced that the Tennessee Valley Authority's Browns Ferry Nuclear Plant Unit 2 in Alabama will be one of the first nuclear power plants in the US to have 3D printed parts. The parts are now being used in the plant's routine operations.
This is just one of several recent applications of 3D printing in industries that require high-reliability solutions. Obviously, this is vastly different from the usual 3D printed products that we are more familiar with. How exactly was this feat pulled off?
Which components were 3D printed?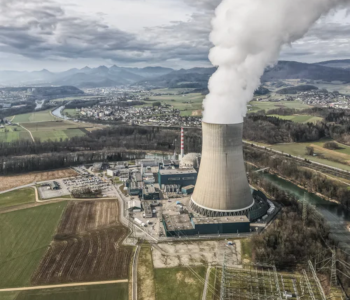 According to the Oak Ridge National Laboratory (ORNL), the 3D printed parts are fuel assembly brackets. These are used as fasteners for the plant's boiling water reactor fuel assembly. These were installed during a scheduled refueling outage and will be in service in the reactor for the next six years.
As parts that are critical for safety, the brackets had to be printed and tested according to the highest quality standards. Before installation, the parts had to be analyzed using a combination of optical and scanning electron microscopy to ensure the material's performance at an atomic level. If proven to be successful, using 3D printing as an alternative fabrication method can help the life of nuclear power plants.
The 3D printing process
As you can imagine, the process of making 3D printed fuel assembly brackets for a nuclear power plant is several magnitudes more complex than 3D printing something out of a garage workshop. This monumental effort was done by ORNL in cooperation with Framatome, the fuel supplier for the nuclear plant.
3D printing was done on a GE Additive/Concept Laser M2 printer that uses laser bed fusion technology. The base material for the parts was 316 metal powder – a composite powder made with austenitic chromium-nickel stainless steel with small amounts of molybdenum.
Computer tomography and CT scans were used to create accurate 3D models of the brackets. This allowed the team to closely analyze critical areas of the 3D printed parts as part of quality testing before installation.
A huge step forward for 3D printing
As Ben Betzler of ORNL stated, this project represents a huge step forward for 3D printing technology. It shows how 3D printed components can be used in environments like nuclear plants that require an extremely high level of reliability. It also demonstrates how basic and applied sciences can be bridged with technology to come up with practical and tangible solutions to real-world problems.
In 2020, Westinghouse Electric Company installed a 3D-printed thimble plug made of AM 316L stainless steel on a nuclear reactor in Exelon's Byron Unit 1 nuclear plant in Illinois. The first-ever case of a nuclear power plant using 3D-printed parts was in the Krško nuclear power plant in Slovenia, where a 108-mm diameter impeller was copied and 3D printed.
High-reliability applications of 3D printing are not limited to nuclear power plants and industrial facilities. For years, airplane manufacturers have been relying on 3D printing for some of their critical parts. In early 2020, the Boeing 777x did its first successful flight that incorporated more than 300 3D-printed parts that made the aircraft lighter and significantly more fuel-efficient. Just this year, the first 3D-printed bridge was opened to pedestrians in the Netherlands.
These high-profile and high-reliability applications have served to further legitimize 3D printing as a feasible manufacturing method. Now more than ever, we see startup companies going into more innovative 3D printing technologies. There have also been various governments offering funding for the development of 3D printing and manufacturing hubs.
Final thoughts
The use of 3D-printed parts in the Browns Ferry Nuclear Plant Unit 2 in Alabama may not have been the first time that 3D printing was used in nuclear power plants, but it still represents a significant step forward for the technology. We will likely see more 3D applications at this scale in the coming years, especially considering how intensive research and development of the technology is nowadays.
This is a demonstration that 3D printing does not just offer an edge in aesthetics – with the right technique, it can also rival the mechanical properties of traditional manufacturing methods.
Warning; 3D printers should never be left unattended. They can pose a firesafety hazard.