What Kind of Cameras do Famous Youtubers Use
3D Insider is ad supported and earns money from clicks and other ways.
We've all marveled at the high resolution and production value of our favorite YouTuber's most recent upload. Maybe they've just upgraded their kit and you notice a significant quality improvement. Maybe they've always had high-quality videos, and you're just constantly impressed.
But, if you're looking to become a YouTuber yourself, you're probably wondering what kinds of cameras get the job done. Certainly, the most famous faces aren't recording themselves on built-in laptop webcams, and if they are I want to shop where they do!
Fortunately, quality cameras for YouTubers, Streamers, and all online personalities aren't trade secrets. This article will talk about what a good camera should look like, it's performance requirements, setup, and other functional details. We'll also highlight a few of the best cameras to help get you started.
Popular Cameras for Famous YouTubers Comparison Table
Popular Cameras for Famous YouTubers
Rather than looking for the cameras we think would be best suited for YouTube, we looked at the tried and true cameras YouTubers are using right now. After all, these big-name content creators clearly have some sense of what works, attracts viewers, and communicated their messages most clearly.
We'll discuss the pros and cons from a technical perspective as well, but you should also consider how each of these cameras performs, and the overall look these YouTubers were able to create with each.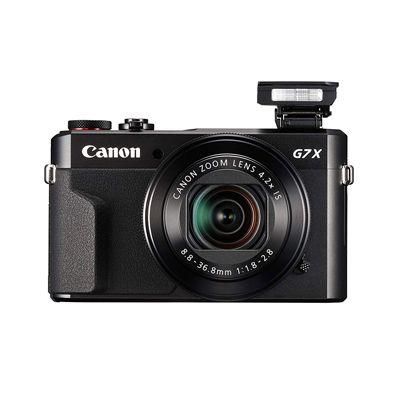 View on Amazon
Editors Rating: 4.9/5
This camera is one of the most popular non-DSLR cameras among big YouTubers. It features high-quality image capture, with greater durability than DSLR alternatives.
YouTubers like Casey Neistat, who often film on the go, appreciate its durability and versatility. Others, like CutiePie and Philip Defranco, use it in a more stable studio setting with superb results.
While many YouTubers use multiple cameras, particularly if they produce different styles of video, this is one you can expect to see performing with many of the big-name personalities. PewDiePie uses this camera for his vlogs, FunForLouis includes it in his camera lineup, Zoella, Roman Atwood, and Aspyn Ovard all use the G7 XII.
You may have been picturing the massive camera you see on movie sets decorating the sets of your favorite YouTubers. The truth is that the favorite cameras look a bit more like the camera you used to carry on vacation and for family photos. The G7 XII is a small camera, about one and a half pounds in weight, and small enough to fit smoothly in your hand or a small camera mount.
You can capture up to 8 frames per second in pictures, and 1080p video capture. It's also an impressive camera for low-light video capture. While good lighting is still the preference, especially for the biggest YouTubers, it's low-light abilities give you a great deal of flexibility.
While this camera isn't a huge improvement on the previous model, the incremental updates that have happened are well worth the investment. Clearer picture, the tilting touchscreen, and improvements to the lens and other details all create a crisper, more lifelike, image.
It's also a good option in terms of color capture. Colors are vivid, clear, and it doesn't wash out warm tones the way older generations of camera often do.
It has a 1.0 inch, 20.1 Megapixel CMOS sensor, which helps to capture both images and video with a wide dynamic range. It has both an autofocus and a manual focus. Using the manual focus allows you to capture a slightly different type of image, while the autofocus helps ensure crisp and clear images with a traditional look and modern resolution.
Tech Specs
Resolution: FHD 1080p
Zoom: 4.2x optical zoom
Display: 3-inch image display, Flexible LCD viewfinder
Optical Sensor: 20.1 – megapixel optical sensor resolution
Weight: 1.4 lbs.
Dimensions: 1.65 x 2.4 x 4.15 in
Image Type: RAW and JPEG
The Pros
Compact, versatile camera
Great resolution
Has popular appeal
Intuitive for beginners, detailed manual controls for experienced users
Both autofocus and manual focus
Relatively durable, especially compared with DSLR cameras
Slightly less expensive than direct competitor cameras
The Cons
Only offers 20-30 minutes of battery life while filming
Cannot charge and film at the same time, additional batteries needed for longer shoots
Of course, the vote of the YouTubers is more important than ours.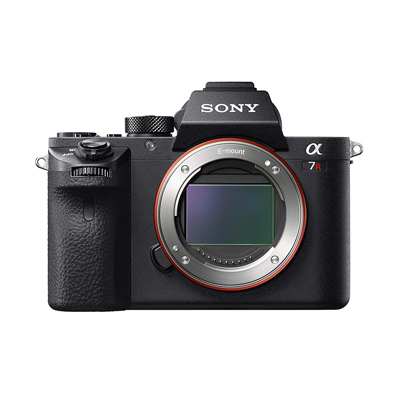 View on Amazon
Editors Rating: 4.8/5
The Sony a79 is another popular camera, for much the same reasons as the G7 XII has been such a success with YouTubers. It's a smaller, high-performance compact camera that's more durable than a DLSR, and can film for a reasonable amount of time at a go.
It's a little more expensive than the Powershot G7 XII. However, it's not as good at low-light image capture. It balances that shortcoming by offering 4k film capture.
A slightly more advanced camera the a79 also maintains focus on a moving image or person more easily than the G7 XII. That makes it a good choice for YouTubers who like to move around a little more, or who are likely to be shooting in a larger space.
That said, while PewDiePie uses a G7 XII for his vlog, the Sony a79 II is his face camera. If you want to get a good sense of the differences between the cameras, he's a good study since you know the same person is behind the settings and image design on each.
Markiplier also uses this camera, if you're interested in seeing a different YouTuber's style with the same camera. Ricegum is another big name Youtuber who uses this camera, taking advantage of the crystal-clear picture and high color fidelity.
Marques Brownlee, also known as MKBHD may also be a fan of this camera, although he uses several so it's hard to say. He's also thought to use the Canon C 100 and may use the Sony RX100 (which we'll discuss later) instead of the a79 II, or he may use both.
In fact, the only reason it's not more well-liked is probably that it is a more expensive camera than the popular G7 XII. But, if high-quality video is important to you, this is a good camera option.
Like most compact cameras its battery is one distinct weakness for filming with the a79 II. The battery averages about 29 minutes of film time, although that can vary quite a bit.
If you're interested in using heavy lenses, this is one of the better choices since it's specifically designed to carry the weight of larger lens styles.
It's also simple to transfer files off this camera, thanks to WiFi connectivity and NFC (near field connectivity). That saves you time.
Tech Specs
Stabilization: 5-axis in-body image stabilization
Camera: 42.4MP full-frame, 4K movie recording
Connectivity: Wi-Fi and NFC connectivity (NFC usually requires camera apps to operate
Focal Plane: 399 focal plane phase-detection
Frame: 35 mm full-frame, Magnesium alloy body frame
The Pros
1st compact camera to support 4k filming
Stabilization technology works to help eliminate motion blur
WiFi connectivity
Durable design
Reduced vibration shutter
399 focal plane detection
The Cons
A little more expensive than other popular YouTube options
Requires a lens adaptor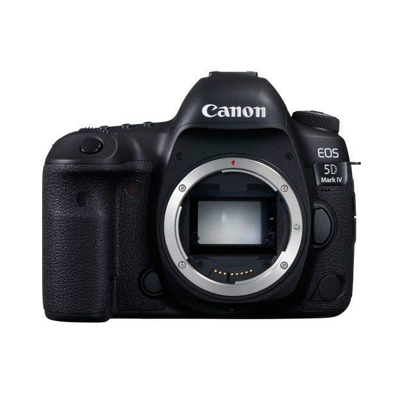 View on Amazon
Editors Rating: 4.9/5
This is a favorite of Shane Dawson's, he uses it for his short films. But Casey Neistat also includes a similar camera in his equipment bag. This is a DSLR, which on average are a little less popular with YouTubers, although they're popular with photographers and other video creators.
Like all of these cameras, there are a few different configurations and packs you can choose from, depending on your camera needs, but even the base option should serve you fairly well.
Shane Dawson is a great example of this camera since he tends to prefer very clear picture. You get 4k video with this camera at 30p or 24p. You also get 8.8-megapixel images. While the fps is a little lower, 7 frames per second compared with 8 frames per second with some other popular cameras.
However, when you're translating that to actual video quality, this isn't a difference most people will notice.
The camera features a 61-point AF system, with a 41-point cross-system to help maintain focus and image clarity. You also get a combination of manual and autofocus features, and it's also one of the best cameras for facial recognition and focus.
However, without a lens, this camera only offers 1x zoom. While this feature is less important for YouTubers in general, it's still a limitation worth considering.
Color capture, focus, and other image factors are all stellar on this machine. It may be worth considering, this is one of the best cameras commonly used by YouTubers, but it's also one of the most expensive.
Tech Specs
Sensor: 30.4 MegaPixel full-frame CMOS sensor
Frame Rate: Up to 7.0 frames per second
ISO Range: 100 32000 with 50 102400 expansion
Zoom: 1x optical zoom
Max Resolution: 30.4 megapixels Optical sensor resolution
Weight: 1.76 lbs
Dimensions: 3 x 5.9 x 4.6 in
Focus: Manual and Auto Focus
The Pros
Impressive image fidelity
Color capture is good
Lots of focus and frame control
Captures realistic images of people and faces
One of the best resolutions available
Unlikely to need replacement for a long time
The Cons
Much more expensive than other popular models
DSLRs are typically a little more fragile than their competitors
While this camera is a little less popular among the big YouTube names, it's still a fantastic camera and well worth the investment if you can afford it.
Camera Buying Guide
HD Video Resolution
There is no excuse for less than HD video quality in today's tech world. While there are still cameras on the market with less than HD maximum resolution, you shouldn't consider them for starting a YouTube career.
While a 720p camera is acceptable and will produce moderately high-quality video, we'd recommend looking for cameras that support 1080p instead. This higher video resolution means greater clarity and more control over the quality and appearance of your video. It will also age better as we move toward 4K Ultra HD as a standard online as well as in TV and movies.
Output
DSLR cameras are fantastic for photographs. They work well for portraiture and landscape photos, as well as capturing photographic art. However, most DSLR cameras cannot stream video directly.
You should look for a camera that can support immediate video output. While you may not need this as a streaming feature if you don't intend to stream live video, it will still save you time in the edit and upload phases.
Durability
There's a big difference between filming in a studio or even a room in your home, and filming outside or on the go. While you may sacrifice a little in terms of sheer video quality to get a more durable camera, it's well worth avoiding replacing your camera every time something goes wrong.
For a studio camera, particularly one that is likely to be mounted and only moved for minor adjustments, you can afford to go with a camera that's a little less hard-wearing. But if you're likely to take a shoot outside, or to move between many different spaces, you should invest in a camera that is designed for it.
Other Considerations
Of course, the camera isn't the only consideration for getting high-quality video. Lighting, the room you're in, stands, angles, editing software, and lenses all have a part to play.
Lighting
Lighting may seem less important if you have a good camera capturing all the action. After all, even a dark room can be captured by the right camera.
But lighting not only increases the clarity of your work, it also can serve as mood lighting and inform the viewer of your intended tone and takeaway.
ContraPoints, while sometimes controversial in other ways, is a master of camera, lighting, and setting. Even while dressed up as a psychic in a séance setting, ContraPoints is impeccably lit. That combination informs her tone, and her unique and over the top style, but also prevents her from looking like she has anything to hide. Her face is clearly visible, as is her set.
Lighting can also be used to improve your appearance if you do it well. Softer more natural-looking light sources will naturally smooth edges and hide minor imperfections in your skin. But, to achieve this effect, you need to have lighting from multiple angles, so your nose and other prominent facial features don't create harsh shadows.
Ideally, you should be lit from above, since we're used to seeing lighting from overhead lights and the sun. Two or more sources of light create a more even lighting effect while lighting strongly from one direction can add a specific flavor toy our videos but is less forgiving.
You may also want to consider colored lighting. Natural light is fantastic, but 'natural' light bulbs can only come so close to the appearance of real sunlight. Blue light can be similarly soft, although any colored light affects the mood and appearance of your video. Bold warm colors like reds and yellows may look cool but should be mild and used sparingly.
Camera Position
If you've ever taken 20 minutes to figure out the perfect angle for a selfie, you know what this is all about. The best camera in the world won't make you look good if it's staring up your nostrils, and you won't look natural if the camera is angled too far to either side.
Generally, it's a good idea to mount your camera so that it is slightly above eye-height, but below your light source. You should also check your distances to make sure there isn't glare from your primary light source or incidental backlighting from another source.
Gamers can often get away with an angled camera since the viewer is likely to be watching the game recording as much or more than they watch the streamer themselves.
But any time you make the choice to appear more in profile, you're also limiting the range of emotional expression that will be communicated to your viewers.
We recommend experimenting with camera position until you have an angle you like, and which flatters your face, setting, and background. The closer the camera is to you, and the more tightly focused, the more important the camera angle becomes.
Camera position is still important for wider shots, like Philip Defranco's whole-room shots. But, those wide shots are also slightly more forgiving.
Still, it's important to find a good camera position from the start. The more you can leave your camera in place, without changing the angle, height, or distance, the more consistency your videos will have, and the more appealing they become to your viewers.
Lens
The lens you use is every bit as important as the camera you use. In fact, a badly chosen lens can make your video look odd, even with high production values and crisp and clear picture.
Lens effects vary quite a bit and can be increased or decreased depending on camera position and the distance between the camera and the subject.
The lens you use can go between a close capture, as accurate as you're likely to get with that camera, to funny mirror distortions. While this can be a serious problem, you can also choose your lens to create a carefully planned effect.
If you would like to appear leaner on camera, a lens with a slight thin/tall distortion may work to your advantage. But you should avoid a dramatic change, and it will look unnatural, and many lenses that create a dramatic shape distortion also create a color distortion.
In the other direction, some lenses will stretch the subject shorter and wider. While this isn't usually a good thing for close up video styles common to YouTube, that affect can help create a wholesome and natural feeling to your videos.
While you look for the best camera for your YouTube debut, you should also research compatible lenses and purchase a couple of appropriate options for flexibility. If possible, see if you know anyone with lenses you can borrow, since you'll likely only need 2 or 3 lenses, and you don't want to spend money on unnecessary and expensive equipment.
Room and Setting
This consideration is an important one even before you select a camera. The room you record in may require certain specifications from your camera and lens which might not otherwise be necessary.
If your room relatively monochrome? Do you have a lot of wall decorations or a particularly busy wallpaper or carpeting? It might be worth getting a lens that focuses on your subject and blurs and background. While you can achieve a similar effect through good video editing, it will be more consistent and natural done with a lens.
Do you have several light sources in your room? Rooms with lots of windows require different specs than rooms with only one or two. You may consider investing in blackout curtains to eliminate unnecessary light sources or using a different room.
You may want to consider using a room where the subject (you) of your video is close to a backdrop. That may be a plain wall, a green screen, or a set-piece, but a close background helps focus on the YouTuber and not the room they're in.
The distance between you and your backdrop matters almost as much as the distance between you and your camera. The lens and camera you use will almost certainly be impacted by your planned recording setup.
Conclusion
In this article, we've discussed some of the best cameras for YouTubers. We've discussed some other important considerations for your recording space and style. We've looked at what kind of cameras work best for this style of video, and how to create a unique look for your videos.
While there are many professional cameras to choose from, and even some budget cameras that perform well, we can't tell you what the absolute best camera for your YouTube channel will be. That depends on your space, your budget, your preferences, and your style.
Part of the reason we've included a buying guide, and also some general tips and tricks is this: all of these cameras were acquired after these YouTubers began to see some success on their channels. The content you produce is still more important than the equipment you produce it with.
While these three cameras are some of the most popular models for content creators, you can still create fantastic videos with a phone camera, or a $100 camera bought at a department store. Consider other aspects of film creation side by side, and buy these cameras (or future advancements on their design) when you can.