6 Best Weather-sealed DSLRs in 2020
3D Insider is ad supported and earns money from clicks, commissions from sales, and other ways.
Photographers will go to great lengths to get unique and award-winning shots. You might have the guts to brave sub-zero temperatures or pouring rain too, but an expedition like that might end up dead in the water if your equipment can't handle moisture and dust. That's why your camera should be able to withstand anything nature can throw at it.
Here are the six best weather-sealed DSLR cameras you can get today. They're a diverse bunch since their user base ranges from enthusiasts to pros. Some are better at photography while others handle video equally well. Regardless of your choice, all the cameras we've tested have the potential to brave the great outdoors and return in one piece with fantastic tales to tell.
Budget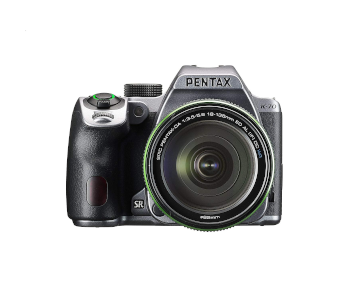 Pentax K-70
4.2/5.0
Sensor: APS-C
Burst rate: 6.1 shots
Has Pixel Shift and aliasing simulation.
Check B&H
Best Value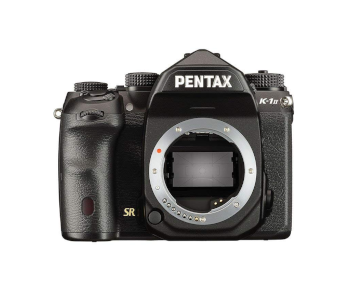 Pentax K-1 Mark II
4.6/5.0
Sensor: 35mm
Burst rate: 4.6 shots
Impressive IBIS and superb image quality.
Check Amazon
Top Pick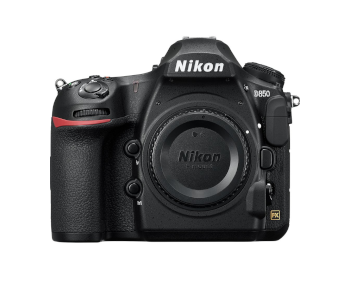 Nikon D850
4.8/5.0
Sensor: 35mm
Burst rate: 7.1 shots
Impressive image quality and ISO performance.
Check Amazon
Weather-sealed DSLRs Comparison Table
1. Best Overall – Nikon D850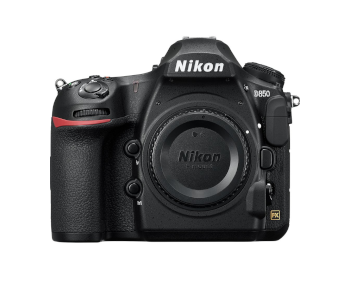 View on Amazon
Editor's Rating: 4.8/5
The D850 is a professional all-around camera that delivers 45MP photos of impressive quality along with crisp 4K videos. It has a huge buffer, long battery life, and a host of features that make it easier for you to work with under various conditions. Most importantly for our review purposes, its weather-sealing is among the best we've ever seen.
Overview of Features
You'll notice only slight differences if you're switching over from the D810. The body is nearly identical, less space between the lens mount and grip being the only difference. Several buttons have been rearranged, so their c configuration is similar to the D500 now. Nikon got rid of the internal flash, which you'll miss if you've relied on it as a trigger for your lighting setup. However, this omission increases the camera's weather-sealing efficiency.
Having no flash means that the D850 has one less opening for the potential ingress of moisture and dust. The one it does have are all built to seal it off completely, and each button is impervious to the elements as well. Combine that with a robust magnesium alloy body, and you've got a camera that works flawlessly whether you're shooting on snowcapped mountains or sand-swept dunes.
The D850 has a 45MP BSI sensor, meaning that its light-sensitive elements aren't obstructed by circuitry and can react more swiftly. Lack of a low-pass filter ensures improved image quality, and the camera can comfortably handle ISO values as high as 12,800 while keeping noise down at a respectable level. It's also one of the most responsive DSLRs around, taking just 0.3 seconds to snap an image even in the most unforgiving light.
Superb autofocus is another of the D850's strengths. Its OVF has more than 150 AF points, 50 of which you can select manually with the AF joystick. You can choose between single, cluster, or cross-point AF formations or let the D850 do so automatically with an excellent track record. Expect tack-sharp and richly-detailed images whether you're a landscape photographer or need newsworthy burst sequences of the next big game.
Video isn't the D850's primary focus, but occasional movie makers will find it serviceable. You can shoot 4K up to 30fps and record the footage through HDMI to external devices. The camera supports monitoring headphones and external microphones. You may use its built-in LUTs or switch to a flat profile for superior color grading in post.
What We Didn't Like
The D850's OVF autofocus is excellent, but the same can't be said for AF in live view. It's an older system still dependent on contrast detection and not as accurate. This is especially apparent when shooting video as the camera will frequently reacquire focus. The D850 connects to your phone through SnapBridge, turning it into a second monitor and allowing remote picture taking. You can't shoot videos when paired this way, and transferring stills over to the phone wirelessly is slow.
Tech Specs
Dimensions: 5.7 x 4.9 x 3.1"
Weight: 32.3 oz
Sensor: 35mm
Burst rate: 7.1 shots
Battery: 1,840 shots with live view off
ISO range: 64 – 25,600
Max still resolution: 45.7 MP
Max video resolution: 4K, 30fps
Pros
Impeccable weather sealing and build quality
Superb OVF autofocus
Impressive image quality and ISO performance
Good-looking 4K video
Cons
Lackluster live view autofocus
SnapBridge needs improving
2. Best Value – Pentax K-1 Mark II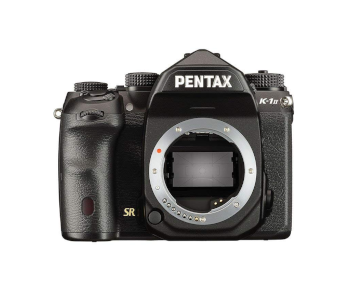 View on Amazon
Editor's Rating: 4.6/5
The D850 might be a fantastic camera, but it comes at a price. If you choose the Pentax K-1 Mark II, you can sacrifice video performance and a fraction of our winner's photo quality but pay $1,000 less. The Pentax DSLR is built like a tank, has outstanding image stabilization, and shoots images with admirable color accuracy. You can even dust off your grandpa's old Pentax lenses and mount them onto it since the K-1 Mark II is compatible with models dating back to the 70s.
Overview of Features
There are no outward differences between the Mark II and its predecessor other than a different logo. The camera is large and very comfortable to hold thanks to strategically-placed leather padding. It has 83 weather-sealing points for complete protection from the elements. The frame is made from a combination of magnesium alloy and stainless steel. You can leave the Mark II out in freezing weather and not worry since it can withstand temperatures as low as 14 degrees Fahrenheit.
We were impressed with the K-1 Mark II's intuitive control scheme and thoughtful build. Its mode dial has five custom positions, and you can combine two other dials to adjust settings like ISO or EV compensation without having to reach for the touchscreen. Speaking of which, it's a 3.2-inch variety that shines bright enough to be seen in sunlight and can tilt up, down, or sideways at 90-degree angles. You get a smaller monochrome info screen on top and can color it & the controls red for nighttime use.
The OVF has 100-percent coverage and a magnification of 0.75x. It's vibrant and gives you access to 35 AF points. These are clustered together in the middle of the frame to be usable in both full-frame and APS_C crop mode. The camera is ready to shoot 1.2 seconds after you boot it up and responds promptly to input regardless of ambient light.
Pentax outfits its cameras with excellent 5-axis image stabilization, so you'll get smooth results whichever lens you use. Need to capture macro shots or tricky subjects and aren't sure how to see the focus? Engage Pixel Shift and have the K-1 Mark II take four pictures in rapid succession and combine them into a detailed result with perfect focus.
White balance takes on a warm tinge in most situations, but it's neutral in tungsten light and can be adjusted if you're looking for different results. There are numerous fun and situational filters & effects to choose from to give your photos even more character. There's no low-pass filter, but you can simulate one if you encounter issues with moiré patterns.
What's Bad About It?
The K-1 Mark II has disappointing video features considering its price. We'd expect a camera that costs more than $1,500 in 2020 to have 4K, but this one only supports 1080p at 60fps. Its battery capacity is lower than the original's. CIPA rates it at 670 shots through the OVF, which is a mediocre result for a DSLR.
Tech Specs
Dimensions: 5.4 x 4.3 x 3.4"
Weight: 35.6 oz
Sensor: 35mm
Burst rate: 4.6 shots
Battery: 670 shots with live view off
ISO range: 100 – 819,200
Max still resolution: 36.4 MP
Max video resolution: 1080p, 60fps
Pros
Excellent value for the money
Comprehensive weather sealing and freezing g resistance
Impressive IBIS
Superb image quality
Cons
Doesn't have 4K video
Low battery life for a DSLR
3. Nikon D780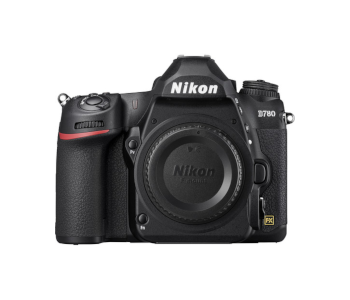 View on Amazon
Editor's Rating: 4.7/5
The D780 is Nikon's newest DSLR and a testament to this camera type's relevance in 2020. Its image sensor doesn't have quite the advantage over APS-C cameras the D850's does. You're still getting a much more responsive live view experience, better video features, and in-camera charging through USB-C. It's a high-end Nikon camera, so expect weather-sealing to be on point, too.
Overview of Features
Nikon has stayed true to its general DSLR design with the D780 and opted to include only minor control rearrangement updates to bring it more in line with the D850. The weather sealing is on par with the more expensive model, and an abundance of physical controls & dials ensures you'll reach even obscure settings in no time. Sadly, the D780 doesn't have an AF joystick, forcing you to use the directional pad instead.
The OVF is less capable than the D850's since it has a slightly smaller magnification and only 51 AF points clustered together close to the center. You can use single points or zones that encompass from nine to all available points when tracking targets. The viewfinder is crisp and bright otherwise, and its blue OLED overlay displays useful info during shooting.
The LCD is where the D780 takes a departure from other models. It tilts vertically, has excellent touch sensitivity, and lets you designate thousands of AF points by tapping. The contrast in live view operates using phase shift, meaning it's considerably quicker and more confident when locking onto targets.
The D780 compensates for its relatively modest megapixel count with high image quality. JPEGs come out punchy, while you'll need to minimally alter RAW images to bring out the dynamic range they capture. A buffer capacity of 28 RAW pics isn't good enough to keep a stream of bursts going, but switching to JPEG nets you 100 images before it fills up. The D750 has a burst rate of 12.1fps and is a great choice for sports or wildlife photography.
Video doesn't lag in quality either. The 4K 30fps footage it produces looks clean and is balanced well for color and contrast. The D780 boasts several creative modes like sepia or film simulation you can apply to videos as well as photos. Slow-motion clips are also a thing since it records 1080p at 120fps. You may put out 10-bit footage to external recorders through micro HDMI and augment the audio with an external mic & monitoring headphones.
Are There Drawbacks?
The D780 lacks in-body stabilization. That means you have to either use a tripod or spend a lot on Nikon's premium lenses if you want to avoid camera shake. There's a pronounced rolling shutter effect when rapidly moving the camera, limiting its functionality as a burst shooter in certain dynamic situations.
Tech Specs
Dimensions: 5.6 x 4.5 x 3"
Weight: 29.6 oz
Sensor: 35mm
Burst rate: 12 shots
Battery: 2,200 shots
ISO range: 100 – 51,200
Max still resolution: 24.5 MP
Max video resolution: 4K, 30fps
Pros
As comprehensively weather-sealed as the D850
Improved live view AF performance
Excellent video quality
Deep JPEG buffer
Cons
Lacks IBIS
Prone to rolling shutter
4. Canon EOS 90D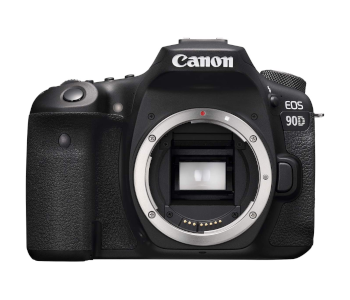 View on B&H
Editor's Rating: 4.5/5
We've only reviewed pro-level full-frame DSLRs so far, but what if you're an enthusiast looking for an affordable yet capable alternative? Canon's 90D is the answer in that case, whether you're a photographer, filmmaker, or vlogger. It's tough, compact for a DSLR, and has a vari-angle touchscreen that makes taking selfies or recording vlogs easy. Add to that superb face & eye detection, and you've got a people-oriented camera that's hard to beat.
Overview of Features
The 90D is one of the best-designed cameras on review. Its rounded edges and abundance of paining make handling a delight, and you can see that Canon has paid particular attention to securing it from the elements. The battery compartment and USB ports have received the most obvious treatment, but the aluminum alloy & polycarbonate body withstands dust and moisture entirely no matter where they try to enter.
The 90D's physical controls are many and laid out for easy reach. Its mode dial has two custom modes along with PASM for full manual control. You'll find dedicated buttons for drive, AF, ISO, and metering behind the shutter release, along with a dial that helps regulate them. The 80D didn't have an AF joystick, but here it is implemented well and lets you seamlessly switch between points while looking through the OVF.
Vloggers will love the addition of a vari-angle touchscreen. You can extend it to the left and face it forward to help with shot framing and then turn the screen inward during transport to prevent accidental scratching. Canon's menus are mostly structured logically, but you'll have to search for advanced autofocus options in unlikely places.
Canon's cameras have a reputation for stellar autofocus, and the 90D is no exception. It's a strong performer when shooting through the finder, but its real strength lies in live view thanks to Dual Pixel CMOS AF along with face & eye detection. The camera will lock on to human subjects in fractions of a second and maintain accurate focus as they move through the frame unpredictably. The impressive results persist in continuous mode, making the 90D a fine choice for enthusiast sports shooters.
Videos shot with the 90D use its full sensor size, meaning the only crop you get is caused by the shift in focal length between full-frame and APS-C cameras. You can push it to 4K, 25p, or 24 if you're so inclined. Lowering the resolution to 1080p doubles the framerate, and attaching external audio devices ensures you're getting the best possible sound quality.
What We Didn't Like
The 90D compensates for the lack of in-body image stabilization with an electronic alternative. That's not as effective and adds another crop on top of the one imposed by APS-C standards in 4K. You get a substantial battery that can put out 1,300 shots per charge in OVF view, but it can't be charged internally.
Tech Specs
Dimensions: 5.5 x 4.1 x 3"
Weight: 42.9 oz
Sensor: APS-C
Burst rate: 10 shots
Battery: 450 shots, 1,300 with live view off
ISO range: 100 – 25,600
Max still resolution: 32.5 MP
Max video resolution: 4K, 30fps
Pros
Excellent ergonomics and protection from the elements
Has a vari-angle touchscreen and comprehensive physical controls
Outstanding autofocus in live view, especially when tracking people
Cons
No internal charging
Image stabilization crops the video
5. Canon EOS 6D Mark II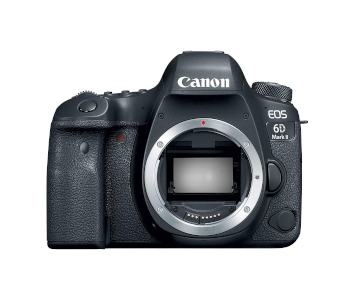 View on B&H
Editor's Rating: 4.4/5
The 6D Mark II's is Canon's most affordable full-frame DSLR and a fine choice if you're looking for superior autofocus and image quality. It's also among the lightest and most compact cameras in its class, ensuring you won't get a hernia when lugging it around all day in inclement weather. We prefer the 90D overall, but you'll get better use out of this model if you're after large-scale prints.
Overview of Features
The 6D Mark II was released between the 80D and 90D and borrows heavily from the former's design. That means it's also similar to the 90D, barring a few button placement changes present in the newer model. We're pleased that the weather sealing is on par, too, especially the heavy-duty gasket that seals off the battery compartment.
Framing a shot s an effortless experience, whether you're using the bright viewfinder or the vari-angle touchscreen. Shooting through the finder leads to better reaction times as the 6D Mark II can snap photos in 0.04 seconds in good light. That drops to 0.6 seconds when conditions are dim. The tradeoff is that you only have 45 AF points to work with, and they're clustered close to the center.
Switching to the touchscreen opens up a much wider selection of autofocus points and brings Canon's trademark technologies into play. The 6D Mark II isn't a sports shooter since its maximum burst speed is 6.5fps. However, each shot in a sequence is perfectly in focus regardless of a subject's movement. AF accuracy carries over to video as well, letting you pull off smooth racking without the need to refocus.
The new 26MP full-frame sensor pairs well with lenses of any focal length, but you'll get the most out of it if you're a landscape or architecture photographer. Its pixel count is high enough for minute details on large prints, and having no crop means you can pair the camera with ultra-wide-angle lenses for stunning results. It's easy to preview or publish web-ready photos too since you can communicate with other devices through Bluetooth, Wi-Fi, or NFC.
What's Bad About It?
The 6D Mark II is a relatively expensive camera without 4K support, an omission made even more apparent by the softness of its 1080p video and lack of a monitoring port. You can comfortably push JPEG ISO to 6,400 without encountering significant noise. RAW files will exhibit considerable interference if you try to recover details from darker areas with post-processing software.
Tech Specs
Dimensions: 5.5 x 4.1 x 3"
Weight: 55 oz
Sensor: 35mm
Burst rate: 6.5 shots
Battery: 380 shots, 1,200 with live view off
ISO range: 100 – 40,000
Max still resolution: 26.2 MP
Max video resolution: 1080p, 60fps
Pros
Handling and weather protection on par with the 90D
Excellent OVF and viewfinder
Consistently accurate and quick autofocus
Numerous wired 6wireles connection options
Cons
Unimpressive video limited to 1080p
Processed RAW files are prone to noise in darker areas
6. Best Budget Option – Pentax K-70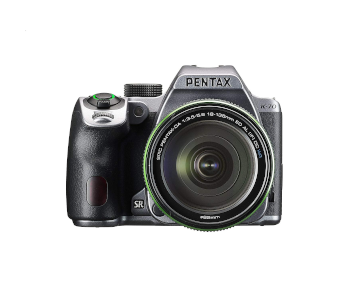 View on B&H
Editor's Rating: 4.2/5
Weather-sealing is just the top entry on a long list of features that make the Pentax K-70 a superb value. It upstages newer rivals by offering the company's trademarked image stabilization & Pixel Shift, smaller dimensions, and a full-fledged pentaprism viewfinder. Control customization is superior thanks to twin dials, and a slew of artistic simulation modes help bring out your unique style.
Overview of Features
The K-70 is the smallest camera on review, but it isn't a lightweight since the OVF gets its picture through a quality pentaprism. It has a deep, substantial grip for comfortable one-handed use and is weather-sealed as well as dustproof. It has more polycarbonate parts than other cameras we've tested, but that's understandable at this price point.
We were impressed with the K-70's control variety and customization. It has twin dials, either of which can be set to handle settings like program mode or shutter priority. You can turn them off or reverse the selection order if you prefer. The dials work well with Pentax's signature green button that lets you quickly reset parameters to predefined values. The camera is one of few at this price that supports Auto ISO, letting you figure out the shutter speed & aperture manually and then compensating for them.
The 24MP sensor at the K-70's heart produces pleasing images that punch above their weight class in some respects. Colors are vibrant, and JPEGs preserve a fair amount of details in contrasting areas. The camera achieves respectable sharpness as there's no AA filter, but you can simulate one like with the K-1 Mark II. Automatic white balance is skewed towards cooler colors, so you'll want to adjust it manually if you notice that skin tones aren't rendered naturally.
Fine AF adjustment lets you dial in minute corrections for each lens you use and optimize image sharpness. There are only 11 AF points at your disposal when tracking with the OVF, which works best with telephoto lenses. Their narrow viewing angles make the subject fill most of the frame and leave little room for distractions. Live view autofocus is driven by contrast detection that works well most of the time but suffers from the same problems in video mode as the D850.
Are There Drawbacks?
The K-70 is another camera with mediocre video. We can't fault its lack of 4K, but 1080p results are soft and suffer from frequent and apparent refocusing. The speed and accuracy of the autofocus is heavily dependent on the lens you're using. Shooting through the viewfinder also imposes AF restrictions since there are only 11 points with a small coverage.
Tech Specs
Dimensions: 4.9 x 3.7 x 2.9 in.
Weight: 39.6 oz. with kit lens
Sensor: APS-C
Burst rate: 6.1 shots
Battery: 410 shots
ISO range: 100 – 102,400
Max still resolution: 24.2 MP
Max video resolution: 1080p 60fps
Pros
Better build quality and handling than comparably-priced alternative
Exceptional control customization
Produces sharp and vibrant images
Has Pixel Shift and aliasing simulation
Cons
Autofocus performance is best in live view and depends on lens choice
Soft video