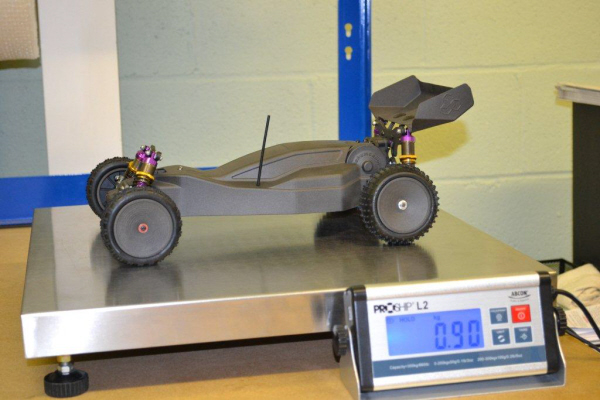 Formula One team's have been using 3D printing to reduce weight and increase performance for a number of years, and now the same technology is being used to make high performance radio-controlled cars.
Graphite Additive Manufacturing has partnered with Schumacher Racing Cars to produce a carbon fibre reinforced plastic remote controlled car. The printed parts that make up the car were produced with the Selective Laser Sintering (SLS) printing process. Both companies developed the project to show how 3D printing can be beneficial to weight-saving in motorsport and other areas of engineering/manufacturing.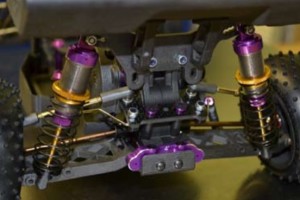 The remote controlled car was originally designed by Schumacher Racing and was re-created with Graphite's 3D printing process. Graphite's team says that the carbon fibre material improves strength-to-weight and stiffness-to-weight aspects of the design. Compared to the injection molded version of the car, the 3D printed model had a 10% weight reduction, a massive saving when it comes to motorsport.
All of the metal components such as the shock absorbers, floor pan, nuts and bolts fitted perfectly with the new 3D printed panels. No additional work was needed to get the remote controlled car built and running.
Graphite Additive Manufacturing's founder, Kevin Lambourne previously managed the UKs largest rapid prototyping department and worked with Formula One team, Red Bull Racing. The company uses both SLS and SLA printing processes to produce high quality components for demanding tasks.
Source: Graphite.uk