The Colosseum is one of the most iconic buildings in the world and a major tourist attraction to Rome. It is the largest Amphitheater ever built and construction was completed in 80AD, after 8 years of work. All up, the Colosseum could hold up to 80,000 spectators and it was used mainly for gladiatorial contests, along with public spectacles such re-enactments of famous battles throughout history.
This intricate model of the Colosseum was produced by Jesse Gaspard (CausalJoemama7) and shows what it looks like today. It was created in Cad Cadia and was analysed in Netfabb basics before being printed on a Da Vinci 2.0 3D printer.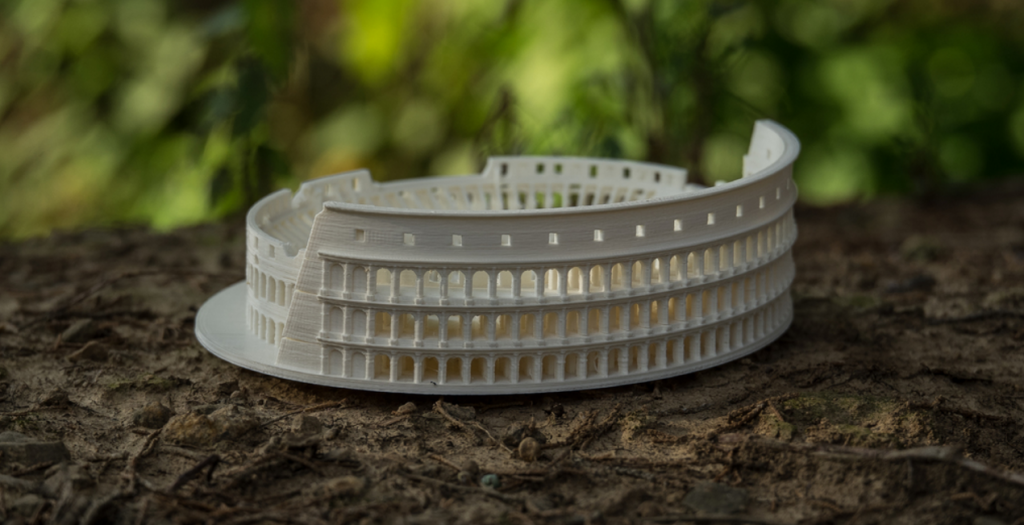 "Come and "see" the world with your very own 3d-printed Roman Colosseum! This completely detailed model that I created in Cad Cadia and analyzed in Netfabb basics can complete any desk space, or counter top, to bring a pieces of Italy to your house. I've never been here but I have always desired to come here and imagine what it must have been like in its prime in 80 A.D." stated Jesse.
You can find this model of the Colosseum of Thingiverse and it can be easily scaled down to fit any 3D printer.