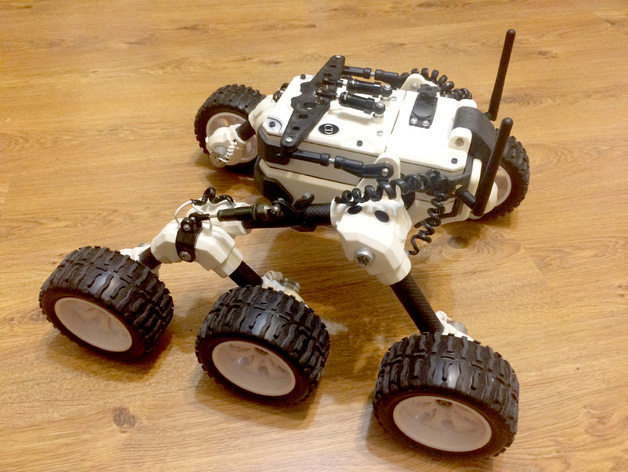 NASA and other space agencies spend billions of dollars building rovers for Mars and other parts of the solar system, but thankfully it's not nearly as costly for those of us who want our own miniature one. Misha Larkin (repbaza) from Russia has created this little gem that can move over terrain like a real rover would.
Misha's Martian rover consists of 19 different pieces. Along with various nuts, bolts and screws. You'll also need to source things like motors and shock absorbers for the build, and Misha has kindly a list of components with links on them. All up, the Martian rover weighs in at around 2.8kg and can even be submerged in water if the cab is made airtight.
This is still a work in progress and apparently there are plans to install an FPV system in the rover and create a controllable arm for it. Find Misha's Martian Rover on Thingiverse.