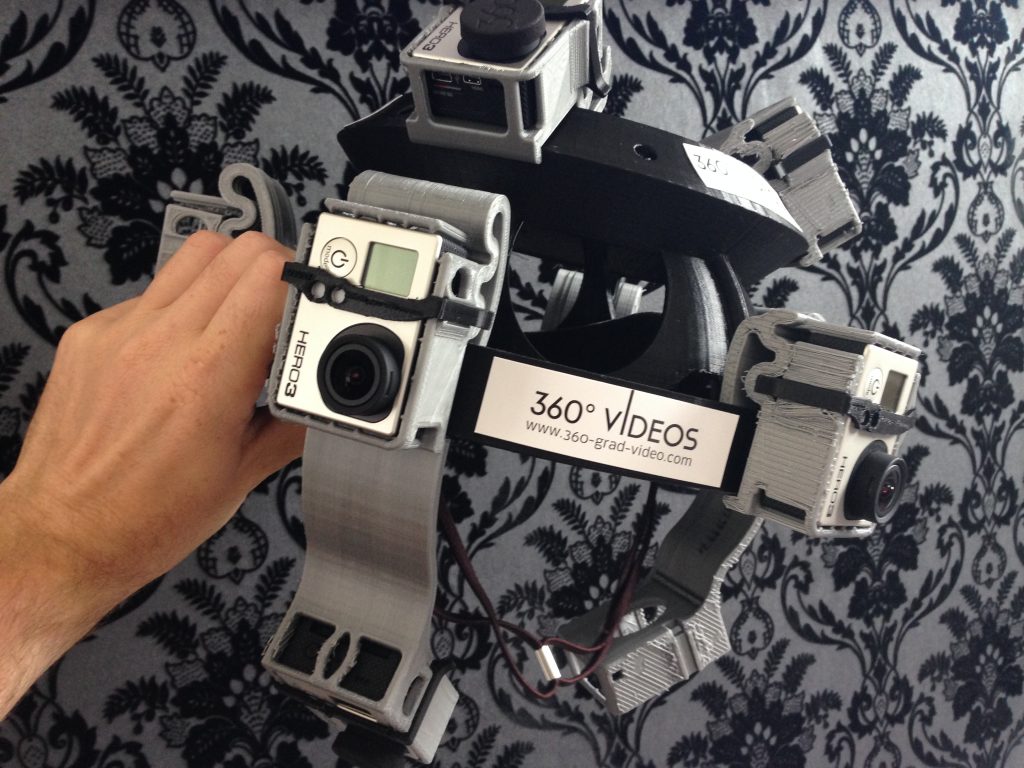 GoPro's have been used to capture some amazing videos from the extreme, like Felix Baumgartner's jump from the edge of space to everyday occurrences and sporting events. Founder of Austria-based 360° Videos, Alessandro Dimas wants to capture these same events, but in a complete 360 degree recording.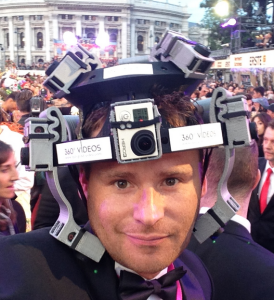 360° Videos' 360 degree helmet can hold up to 18 cameras and despite its cumbersome appearance, the company assures that users will still be able to participate in their favourite actions and record relatively freely. Dimas believes that the helmets unique capabilities will let it market itself "Making people curious about what a business is doing, is the first step in the right direction."
Initially Dimas and his team were going to make the prototype version of the 360 degree helmet out of metal, but decided 3D printing was a better option. Manufacturing the helmet out of metal would have been more time consuming and the final product would have been much heavier. 3D printing gave the team the ability to chop and change the design of the helmet, without extensive rebuilding and manufacturing.
Each individual camera can be controlled remotely and they are orientated to ensure recording at the same time in all directions. The helmet eliminates the need for complicated software or handled 360 degree camera device's to capture video.
360° Videos will be selling the helmet in the near future – minus the GoPro camera's which will set you back around $2,000. Take a look at the video below to see how 360 degree video looks.
Source: 360 Degree Video