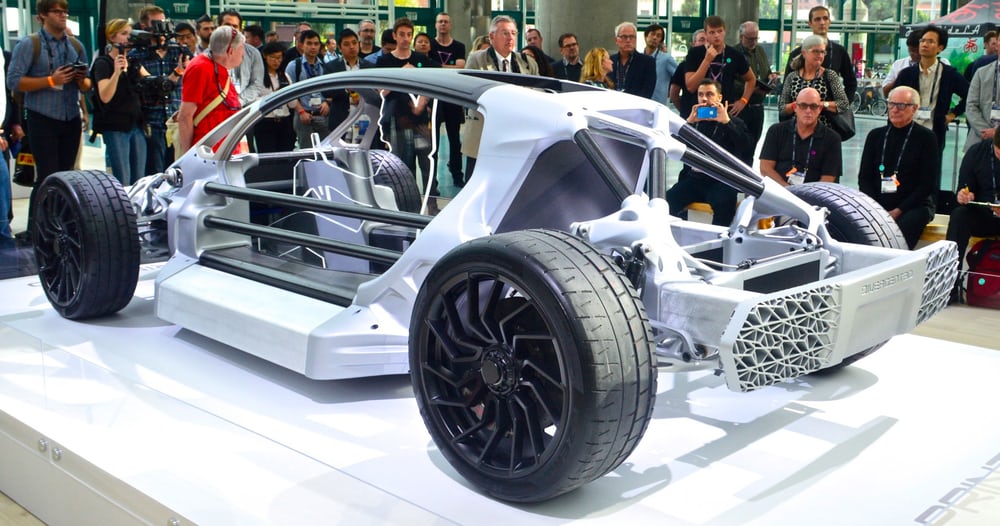 We've seen 3D printed cars before, but the Divergent Blade could be a real game changer. The Blade is claimed to be the world's first 3D printed supercar and with a 0-60mph time of just 2.5 seconds and a 700 horsepower 3.0 litre V8 it certainly fits into supercar territory.
Divergent's goal is to make the manufacturing process of cars more sustainable and 3D printing is key to that goal. The company uses a process called 'NODE', which involves 3D printing carbon fibre tubes that are joined together with 3D printed aluminium nodes. Apparently this manufacturing technique helps reduce factory emissions and produces a car that is considerably lighter.
Incredibly, the Blade only weighs 635kg (1,400lbs) and produces 1/3 of the emissions of an electric car. Kevin Czinger, CEO of Divergent 3D, says 'this is the first car that's actually a real car that can be taken on a highway that can be safety certified as a fully safe highway car… It's going to be a 21st century revolution in manufacturing.'
Check out the video below.