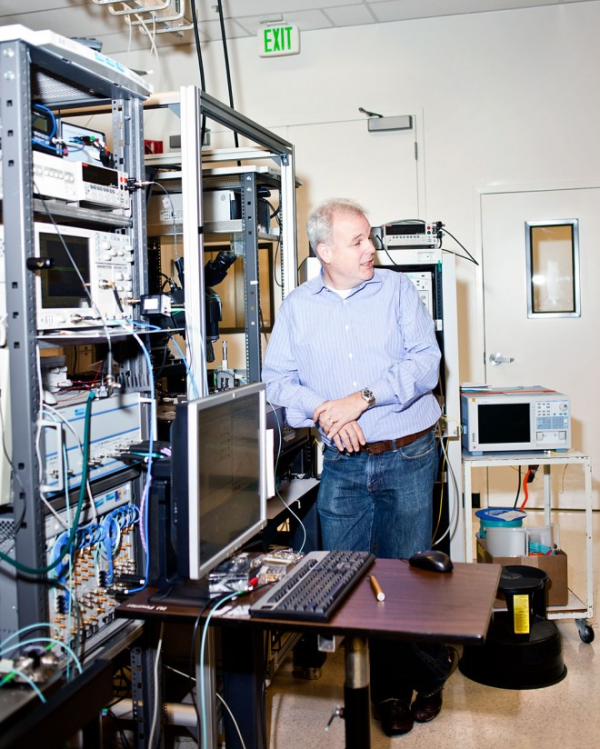 While it's strictly not an official unveiling, Hewlett-Packard (HP) has shown of their 3D printing for the first time to Wired Magazine, giving them an insight into the technology in development at the PC manufacturer. Wired had to venture into HP's Palo Alto research labs where Martin Fink, the man who runs the labs, showed them the monster 3D printer.
Naturally, HP wasn't too keen on photos but Wired claims that the printer stood five feet tall and was cobbled together from existing jumbo-scale metal printing parts and some new custom-built equipment. It's a prototype, so don't expect to see the massive 3D printer in shops next year when HP launches their first 3D printer.
Apparently the real secret is a special polymer that HP has crafted in their materials lab. The material was stored in a container about the size of a six-pack and was closely guarded. "We want to have smooth parts and we want to have resilient parts," Fink says. "Part of the technology breakthrough is the material."
Although 3D printing is gaining traction, Fink believes that the technology still has a long way to go. "People have this vision in their head of the Star Trek replicator, where you're Captain Picard and you say 'Tea. Earl Grey. Hot,' and magically it just shows up," Fink says. "The reality is so far different from that. They're not even close."
Fink believes that consumers will go to "print service providers", such as Shapeways, before home 3D printing takes off. HP appears to be going after the specialized 3D printing service market rather than the consumer side. "That, we think, is actually a very, very viable market," Fink says. "Now how big do we need to make this for this type of market, that's still to be determined."
The team at the research labs has been working with HP printer division product teams in Barcelona and San Diego on the project, with an aim of producing a profitable product. HP spends 3 billion dollars each year on research projects.
Source: www.wired.com