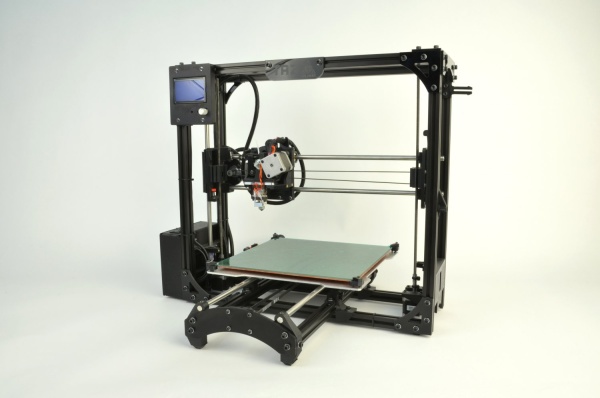 LulzBot is giving away eight free TAZ 3D printers to hackerspaces to celebrate Hardware Freedom Day on Saturday March 15, 2014. The LulzBot Hackerspace 3D Printer Giveaway is a chance for hackers who build, hack, make, and create to add 3D printing to their equipment line up.
Any community-operated physical hackerspace, where people meet and work on their projects can enter into the competition. Hackers will need the following to enter, a community operated physical space, website/wiki, a basic set of hacker tools, belief in sharing resources and knowledge to build and make things, use and contribute to free software and open hardware projects and communities. LulzBot staff will review all entries, and choose the eight hackerspaces with the most creative idea on how they will use their new LulzBot 3D printer.
The TAZ 3.0 3D printer has a 298mm x 275mm x 250mm build area and can print up to a resolution of 75 microns. It has a top print speed of 200mm/second and uses 3mm filament. Marlin firmware comes as standard and the printer is controlled through Pronterface and slicing is done with Slic3r. An SD card reader and LCD controller lets you print independently of a computer.
"Hackerspaces are passionately driving user innovation and creativity, especially within the 3D printing industry." said Jeff Moe, "Our goal is to get as many TAZ 3 printers into as many hackerspaces as possible."
Interested hackers will be able to enter from Saturday March 1, 2014 12 AM MT to Friday March 14, 2014, 11:59 PM MT. Find out more here.