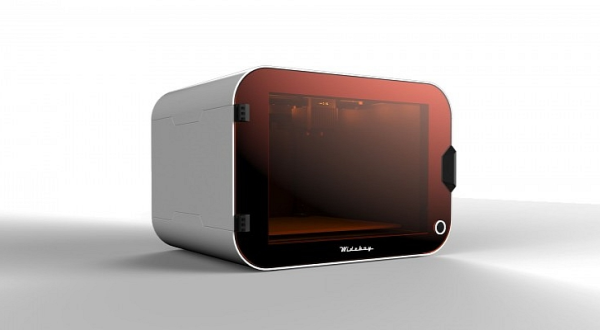 Makism 3D, a 3D printer manufacturer recently acquired UK based Umicron Ltd, another 3D printer manufacturer that has been developing a low cost professional-grade 3D printer for the consumer market. Makism has now decided to reveal Umicron's 'Wideboy' 3D printer.
The Wideboy features dual all-metal extruders and a simple, yet elegant injection molded case. A stabilized build chamber allows the Wideboy to print with exotic materials such as nylon, polycarbonate and a range of support materials. This means the Wideboy is a more user-friendly 3D printer with a high level of print consistency and operational stability.
Future developments to the Wideboy will include a bio-compatible extruder that uses a syringe to print organic matter. There will also be a filament cartridge loading system and 3D scanning applications added to the Wideboy.
Makism are already accepting pre-orders even though there is no price stated.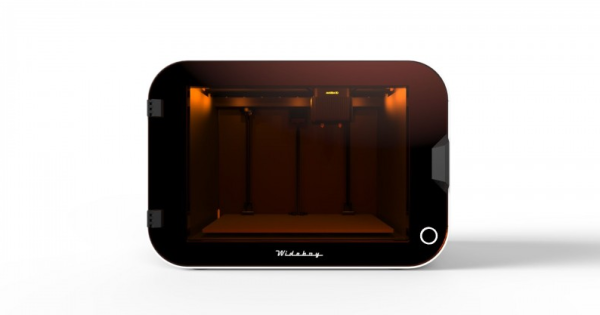 Makism has been under fire recently from a number of analysts claiming that the management at the company is the former management team of Umicron. Makism was also apparently an successful shell company called Advanced Cellular. Nanalyze, a finance blog believes that buying into the company is highly risky.
When looking at the potential of a company, investors expect to see an experienced senior management team that can execute on the company's vision. Makism currently has three employees; the CEO, the CFO, and the Secretary. 26 year old Luke Ruffell is the CEO and Chairman of the Board of Directors of Makism. Previously Mr. Ruffell was a director of Geoh Networks Ltd. and a director of Taper UK Ltd, neither of which appear in a cursory Google search. 26 year old CFO Mathew Lummis studied Business and Management while attending the University Campus Suffolk and for the past four years worked as the Facilities and Landscape Manager for Forest Camping Ltd., a campsite in the UK. 21 year old secretary Feroz Khan was previously the director of Bespoke 3D Ltd., a prototyping company, since June 29, 2013, and a director of AAKhan & Sons Ltd., a property company, since May 1, 2010.

Investors who are considering Makism as an investment option should ask themselves what they are purchasing when they buy shares of this company. Based on the recent 8-K filing, it appears investors would be buying an ambitious business plan, an inexperienced management team, and around $16 thousand dollars in cash, all of which command a current valuation of around $85 million dollars.
Check out the full article on Makism's launch onto the stock market over at 3dprintingindustry.com