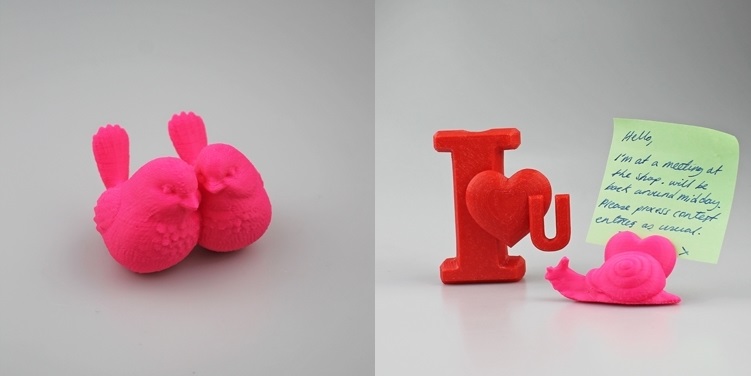 My Mini Factory has already given away an Ultimaker 3D printer in last year's Christmas design contest. Applicants were tasked with creating a 3D printable decorative object with an 'endangered species' theme or a 3D printable object for use during the seasonal festivities / with a seasonal theme.
This time, My Mini Factory has challenged entrants to create objects for Valentines day in the 'Valentines design contest'. While applications for the contest have closed, My Mini Factory has received over 40 objects created exclusively for the contest, which can be viewed here.
A winner will be chosen on February 16 and it will be the design with the most number of downloads by that deadline. The winner will receive an all expenses paid trip for two at a five star spa including a night's accommodation, transport and dinner, at the value of £1,000. 3D Artists Magazine will also be selecting their favorite design, which will be featured in an upcoming interview alongside an interview with the objects designer.
All the designs have been test printed by the My Mini Factory team, assuring their print-ability for use with desktop 3D printers.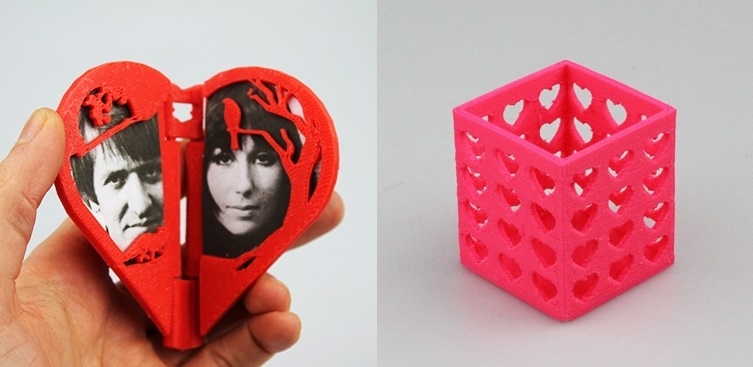 About My Mini Factory:
'MyminiFactory.com is a file sharing platform for 3D printable objects and models. Launched on the 18th June 2013, the site is the result of many months of hard work by a team of experienced 3D designers. The large range of free 3D Printable objects aim at satisfying the growing number of 3D Printer owners, and answer the question 'what shall I print?'. MyMinifactory.com is calling the worldwide community of 3D designers to upload their objects on the platform. Beautiful and functional printable objects will then be exposed to the large community of enthusiasts who visit MyMinifactory.com.'