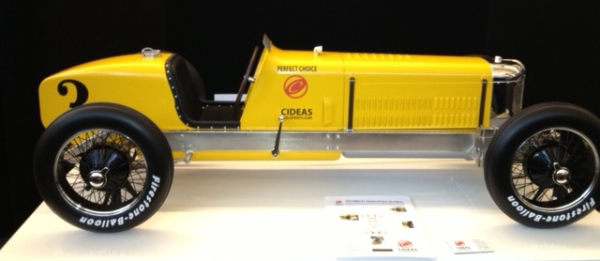 3D Printing still has along way to go before it can be crowned as the ultimate manufacturing technique and sometimes we need a reminder of what makes 3D printing so special. CIDEAS, a rapid prototyping consulting company based in Crystal Lake, Illinois has created a 40% scale model of a 1927 Miller 91  racing car. Everything from the frame to the wire wheels and even the lettering on the tires was created through four different 3D printing processes (FDM, Polyjet, SLS, and SLA).
Bill Gould, a Senior Associate at Fallbrook Engineering created the scale model in Solidworks. Gould's friend, Mike Littrell who happens to be CEO of CIDEAS saw the CAD model and assembled a team to bring it to life. CIDEAS created the car as a promotional item to exhibit at trade shows to demonstrate what is possible with 3D printing.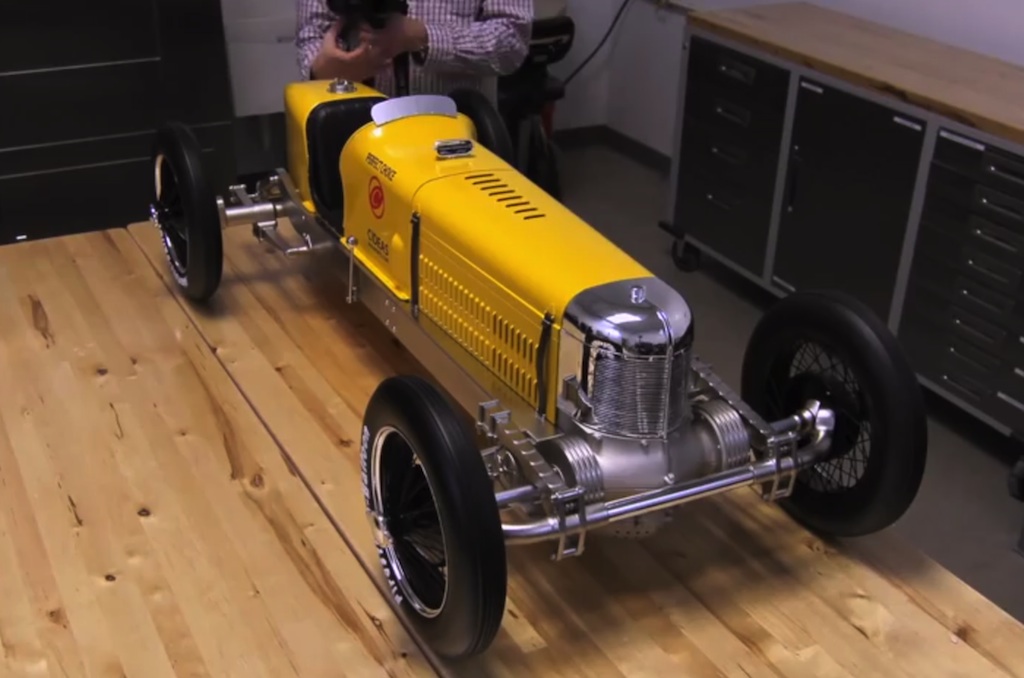 Some of the 3D printed parts were chromed and finished to produce the metallic look of many of the race cars components and some had to undergo extensive sanding ahead of their custom paint job.
They've documented the entire process of their adventure producing the scale Miller 91 race car in a video. In it you'll see each of the different 3D printing processes in action, as well as the finishing and assembly steps.
About CIDEAS:
C.ideas, is very much like, a "Free" RP consulting company for your individual rapid prototyping projects. We educate our clients with each correspondence.
We have been providing Rapid Prototyping & 3D printing services for; Product Designers, Engineers, Architectural Modelers, Tool Designers and Marketing Departments since 1998.
Having participated in numerous editorial articles, keynote speeches & over four beta tests within Rapid Prototyping including; Equipment, Software, Consumables and Material. C.ideas has proudly accelerated the growth of the FDM process and other prototyping services, such as; SLA prototyping, 3D printing and Urethane Castings.