Best AMD and Intel CPU Deals this Black Friday
3D Insider is ad supported and earns money from clicks, commissions from sales, and other ways.
Together with your GPU, the CPU has the most significant effect on your computer's performance. It is one of the main components of your system, and that's why it is crucial that you get a decent one that will satisfy your needs. This is especially true when you are assembling a gaming rig since the latest games can be resource-intensive and draw a lot of power from your processor.
The good news is that this Black Friday season, you can get a brand new processor at a significant discount. There are deals everywhere, and if you know where to look, you can save hundreds of dollars.
Here are some of the best deals you can find this Black Friday so you can build the gaming PC that you've always wanted.
AMD CPU DEALS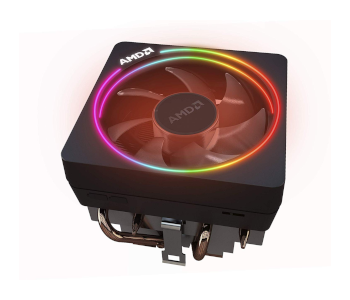 AMD RYZEN 7 3800X 8-CORE 16-THREAD UNLOCKED DESKTOP PROCESSOR
Original Price: $399
Black Friday Price: $329
This is one of AMD's most powerful processors, and you can get it at a considerable discount this Black Friday. This is an excellent centerpiece to build your gaming rig on, and pair with a GPU that is as powerful, then you can play the latest games for years.
The Ryzen 7 3800X comes with performance similar to that of Intel's more powerful Core i7 CPUs. Having this as the brains of your computers allows you to multitask efficiently and play games without worrying about slowing your system down.
This is also overclock-ready, so whenever you are ready, you can surely tweak the settings to get the most performance out of the processor. Although it is recommended only for seasoned enthusiasts, if you are into overclocking, this is a CPU that can handle it.
This comes at a very reasonable price, so if you're planning on building a high-end gaming PC, this is a component that is worth considering. It can surely provide you serious gaming performance on a reasonable budget.
OTHER AMD CPU DEALS
INTEL CPU DEALS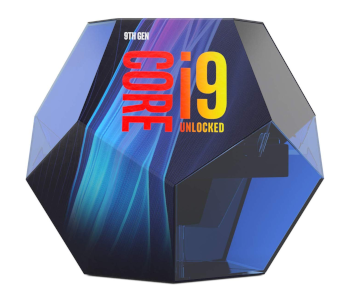 INTEL CORE I9-9900K DESKTOP PROCESSOR 8 CORES UP TO 5.0 GHZ TURBO
Original Price: $529
Black Friday Price: $499
If you are looking for a processor that delivers pure speed for gaming, the Intel Core i9-9900K is the CPU that certainly fits the bill. This is a processor that is rarely on sale, but this Black Friday, you can score this for much lower than its retail price. Even though it's not much, every dollar counts so you can enjoy the speed of this beast.
This is a fantastic CPU for intense gaming and is also one of the best when it comes to productivity tasks and multitasking. So if you are looking to get a gaming PC that can easily double up for work tasks such as video editing, rendering, and graphics jobs, this is the one to get.
OTHER INTEL CPU DEALS
There are not a lot of Intel CPU deals this Black Friday compared to AMD's. However, the Core i7-9700K in the list above is one of the best ones you can get. It is not as powerful as the i9-9900K, but it is still blazingly fast and can do most of the things you will ask of it. It is currently $110 off, making it an excellent CPU to build around.