Best Cameras Under $500 in 2019
3D Insider is ad supported and earns money from clicks and other ways.
The end of the 2010s is turning out to be a great time to be a budding photography enthusiast! Older high-end DSLRs and mirrorless models are slowly but steadily dropping in price, new ones are being introduced with ever-improving features, and there's a huge variety to pick from at any price point. Particularly interesting is the $200 – $500 bracket as it offers cameras which you can buy as a novice and still keep coming back to after you've become a seasoned veteran.
We look at the best cameras under $500 in this guide. There are a lot of fantastic options to choose from.
Budget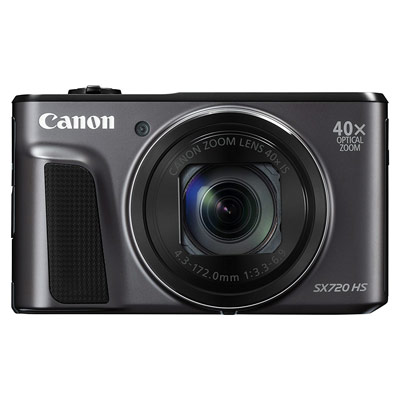 Canon PowerShot
4.3/5.0
9.5 oz.
20.3 Megapixels
Powerful optical zoom and fun shooting options.
Check Amazon
Best Value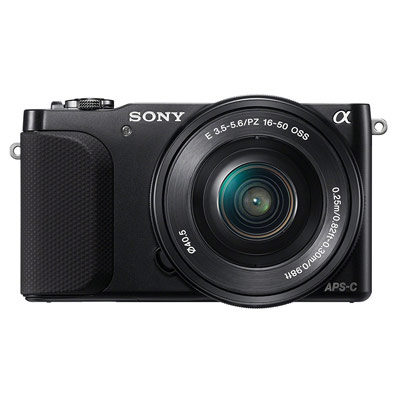 Sony NEX-3N
4.6/5.0
8 oz.
24.2 Megapixels
Fast auto-focus and low noise regardless of ISO settings.
Check Amazon
Top Pick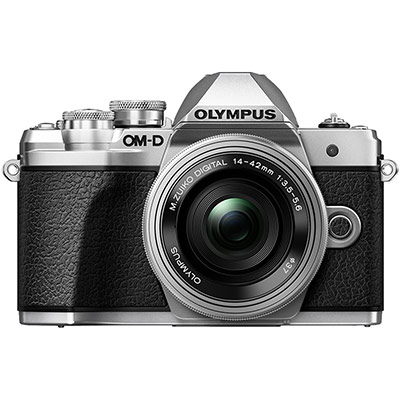 Olympus OM-D E-M10 II
4.8/5.0
13.8 oz.
16.1 Megapixels
Powerful image stabilization and good starter lens.
Check Amazon
As you'll see if you take a look at our list of best cameras under $500 in 2019, the spread is quite diverse:
Best Cameras Under $500 Comparison Table
From lightweight mirrorless models to point-and-shoots which are by no means out of the running yet, there's a model in here for any kind of mindful beginner. If our reviews whet your appetite but can't quite make you decide, take a peek at the small info guide to get a better picture of what it is you're looking for in your first serious camera.
1. Best Overall – Olympus OM-D E-M10 II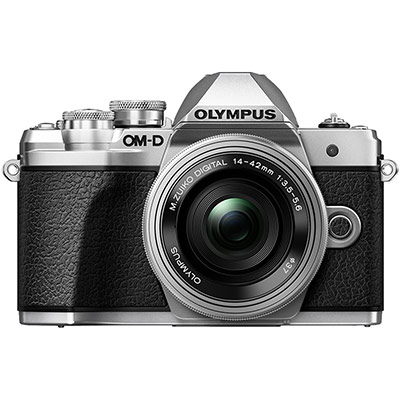 View on Amazon
Editor's Rating: 4.8/5
Olympus managed to impress everyone back when they released the E-M5. Many reviewers of the model and fans of the brand called for a cheaper version which could perform nearly as well. Olympus responded with the OM-D E-M10 Mark II, a souped-up, vastly improved version of its predecessor that hits the mark on features, accessibility, design, and price. Interested yet?
Classic Style, Contemporary Performance
Isn't she a beauty? The mark II brings us back to the black & silver behemoths of the 70s, and the appeal is definitely still there. Updated technology like its tilting 1MP touchscreen LCD finds its place among old timely-looking knobs and switches which control every aspect of the camera's behavior with ease. It takes some getting used to the extensive control scheme, but you'll be able to access most of them intuitively and without getting your eye off of the viewfinder with some practice.
Don't let the 16 megapixels in its sensor's specs fool you – the Mark II can produce crystal-clear, vivid images even under unforgiving circumstances. It excels at reproducing colors with their life-like vibrancy intact, so expect azure skies and golden wheat fields to really pop. If realism isn't enough for you, there's always one of the thirteen different art filters to try out. No matter what shots you take, the Mark II's new 5-point stabilizing system ensures that movement or shakiness won't interfere with the clarity of the final result. Once you're done shooting high-quality RAW or JPEG images and 1080p videos, the camera's built-in Wi-Fi is there to transfer your creation directly to a smart device.
What's Bad About It?
We'd have been comfortable in asserting that the Mark II was practically flawless were it not for its confusing control scheme. There's A LOT to take in, and even reading the extensive manual won't help you master everything right away. Getting to know this camera's ins and outs may not be something a beginner will want to contend with. On the other hand, those that do will probably become better photographers because of it.

Tech Specs
Dimensions: 4.7 x 3.3 x 1.9 in.
Weight: 13.8 oz.
Sensor Type: 16.1 MP Live MOS
ISO range: 200 – 25,600
Megapixels: 16.1
Burst rate: 8.5 FPS
The Pros
Abundance of features for a reasonable price
Great image quality &vibrancy
Wi-Fi
Good starter lens
Powerful image stabilization
Nice look
The Cons
Confusing controls
2. Best Value – Sony NEX-3N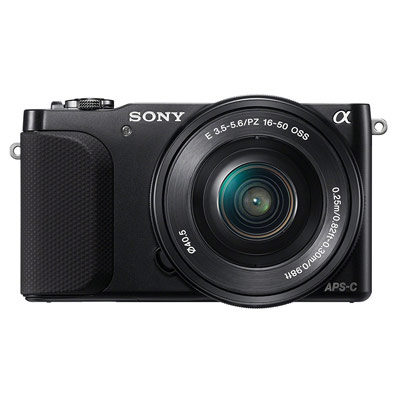 View on Amazon
Editor's Rating: 4.6/5
Although the NEX-3N barely managed to squeeze into the list due to its price, we're sure glad that it did! By buying it you're getting one of the lightest cameras on the market, which still manages to produce images of outstanding quality. Considering its superb performance, how great it feels to hold it, and the impact resistance of its frame, the NEX-3Nis your go-to option for breathtaking image-taking whether you're lining everyone up a family photo or taking in the countryside.
Small Camera, Endless Possibilities
Although not much to look at both in regards to size and aesthetic appeal, the NEX-3N packs a slew of smart and easily accessible controls. Things like zoom adjustment, play/pause, and no-fuss direct recording are always within reach, while menu navigation is minimalistic and swift thanks to a responsive control wheel and an LCD screen you can tilt 180 degrees to the front. Two keys in the back can also be customized for quicker access to settings or commands you use the most, which is another big plus.
Images taken with the 16.1 megapixel APS-C sensor are amazing. Noise is practically non-existent on lower ISO settings, while the camera has a decent amount of tricks up its sleeve to keep it at a minimum even when reaching its ISO limits. Auto Object Framing swiftly identifies subjects with one half-press of the shutter release. They're even identified for better tracking. You can interact with the image adjustment controls directly via the menu wheel and a few interactive sliders, so changing settings on the fly is not a problem either.
Both RAW and JPEG formats are supported, and you can let your creativity bloom even further by using one of eleven fun filers to spice things up. If you want to try your hand at videography as well, this camera offers an entry-level experience and is capable of shooting in Full HD at 25 fps. It's not the best options out there, but users focusing primarily on photography won't mind.
What Should You Be Aware Of?
What some of them might mind though is the NEX-3N's below-average burst mode. At just 4 frames per second, it lags behind other entries in the list. Another of its downsides is the lack of an electronic viewfinder. Finally, users who'd like to improve the quality of their work by adding external flashes, shotgun mics, etc. will find the absence of a hot shoe mount disappointing.

Tech Specs
Dimensions: 4.6 x 2.6 x 1.6 in
Weight: 8 oz.
Sensor Type: APS-C
ISO range: 200 – 16,000
Megapixels: 16.1
Burst rate: 4 FPS
The Pros
Excellent value for the money
Fast auto-focus
Low noise regardless of ISO settings
Lightweight
The Cons
No viewfinder
Burst mode only supports 4shots / second
3. Nikon D3400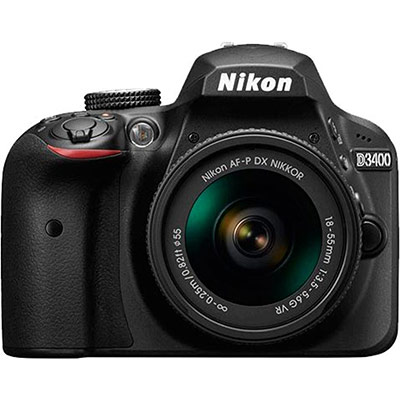 View on Amazon
Editor's Rating: /5
Aimed at people who've moved away from doing photography with their smartphones to experience the superior quality a DSLR camera brings, the Nikon 3400 is a camera which focuses on providing the novice with the tool they need to take quality shots with little to no hassle. It has also received a couple of minor improvements over Nikon's previous iteration in the series, the D3300. Put together, these make up an above-average entry-level camera spending almost all of your $500 budget on won't make you develop buyer's remorse.
Stellar Photography Straight Away
Nikon wanted you to be able to use the D3400 ASAP. To achieve that, they've programmed a handy guide feature into the camera's menu system that tells you about its various features, how to take shots more effectively etc. Its 11-point viewfinder and upgraded auto-focus present in the starter lens zero in on your subjects quickly. There aren't that many advanced options to engage with, but at a learning stage, these would mostly be distracting anyway.
We were impressed both with the camera's lightweight and pleasingly long battery life. It's the kind of device you'll want to take on a weekend-long festival, make hundreds of snaps and not worry about battery charging. Its flash is a bit weaker than its predecessor's though, so expect performance in very low light to suffer a little bit.
What You May Not Like
While the Nikon D3400 will do a more than adequate job in the photography department, shooting video is a somewhat lackluster experience in comparison. Oh, you get the standard 1080p at 60FPS, but Nikon has gotten rid of the D3300's mic port, leaving you at the mercy of its internal mic. Connectivity is a bit of an issue too – you can upload pics directly to your phone via SnapBridge. This uses Bluetooth however, which has become somewhat redundant ever since Wi-Fi has become ubiquitous.

Tech Specs
Dimensions: 4.9 x 3.9 x 3 in.
Weight: 16 oz.
Sensor Type: APS-C CMOS
ISO range: 100 – 12,800 (can be expanded to 25,600)
Megapixels: 24.2
Burst rate: 5FPS
The Pros
Very user-friendly
Excellent battery life
Good image and video quality
Fast auto-focus
The Cons
Has no Wi-Fi
Has no external microphone jack
Screen is fixed
4. Sony a5100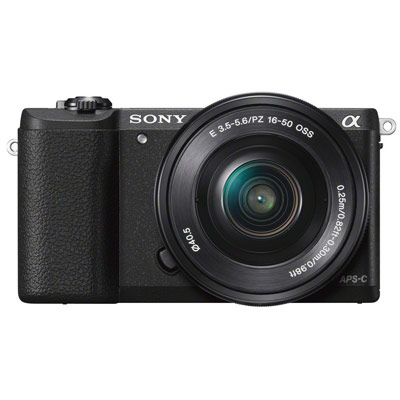 View on Amazon
Editor's Rating: /5
Last year Sony made the wise decision to put out a camera which was a clear step up from the a5000, yet still more affordable than the more advanced a6000 option. Now that a little time has passed and the a5100 has received a price drop that brings it comfortably south of the $500 mark, it's time to seriously consider picking one up.
Entry-Level Mirrorless Done Right
If you've ever used the a5000 before, you'll notice a familiar appearance as well as a control scheme that's remained mostly unchanged. The devil is in the details though, and these make it stand out. For starters, the sides of the camera have been slightly rubberized, offering a better grip. This comes in very handy, especially if you're luging large lenses around as you'll never feel like the camera is about to slip due to the forward weight increase.
Other marked improvements include an LCD screen you can rotate towards your subject, noticeable autofocus speed improvements, an increase in video FPS to 60, and a bump up in resolution. Not bad considering that the price difference is now only around 50 bucks.
Performance-wise, the a5100 takes advantage of the Bionz –X APS-C sensor / processor combo we've seen on older higher-end models from Sony. You can expect very short autofocus times and getting smooth shots with little comparative noise on any ISO level, regardless of light conditions.
The a5100 is no slouch when it comes to video either. It is able to produce beautiful Full HD videos in either XAVC S or AVCHD, or both at the same time! This might not be as impressive to novices who just want to shoot a good quality video, but will be of great value to professionals since they'll have both a lower quality version to inspect on the fly, and a better one to tinker with in post-processing.
What Could Have Been Better?
We were disappointed that the a5100 didn't boast a better burst shot option. One would think that with the same sensor setup as the a6000 you'd be able to pull off the same 11 shots / second. As it stands, you'll have to be content with 6. Other than that, a viewfinder would have really helped this model establish itself as the best in the bracket, but since it doesn't have one the title has gone to Olympus.

Tech Specs
Dimensions: 4.3 x 2.5 x 1.4 in.
Weight: 10 oz.
Sensor Type: APS-C CMOS
ISO range: 100 – 25,600
Megapixels: 24.3
Burst rate: 7FPS
The Pros
Good performance to cost ratio
Fast auto-focus
Low noise regardless of ISO settings
Lightweight
The Cons
No viewfinder
Burst mode only supports 6 shots / second
5. Canon Rebel T6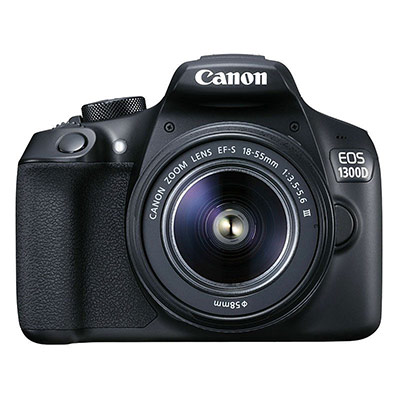 View on Amazon
Editor's Rating: /5
The Rebel series has been Canon's staple for entry-level DSLR-s for over a decade. When the T5 was released, it was clear that its successor would have some pretty big shoes to fill as it was the most successful iteration yet. The T6 is a modest if distinct step up, offering connectivity that the T5 sorely needed, welcome improvements to its display as well as a competitive price. Although it does suffer from a few quirks, the T6 can hold its own against the competition and remains a very popular choice.
A Fresh Coat of Paint
If you happen to already own a T5 or even a T3, the newest model will feel very familiar to you. If not, expect a camera that's on the bulkier side which feels surprisingly good to hold. The grooved front gives your fingers good purchase while its spacious upper part has room enough for a shutter adjustment wheel, on and off switch, and the shutter button. Its back reveals a dozen clearly labeled buttons which one gets the hang of in no time and the improved LCD screen. Brighter & sharper than the T5's, it really helps with manual focus and getting an overview of the shot you're going to take.
At 18 megapixels the resolution isn't top-notch, but no one could accuse the T6 of not being able to deliver some eye-catching shots. The color balance is spot-on from the get-go while noise remains more than tolerable throughout its various ISO settings. The most touted novelty is the camera's new connectivity options. Wi-Fi works like a charm, sending your images to the phone or social network of your choice in a snap. Changing modes will disconnect it for some reason, which can be annoying.
What's Not so Great?
The T6 suffers from the same problem as the NEX-EN, but to a greater degree. Burst speeds of 3 FPS might be good if you're looking to get a couple of quick shots of the same still, but forget capturing the pivotal moments of your kid's weekly game or ballet recital. Its sluggish auto-focus won't help with that either as face recognition and tracking take noticeably longer to kick in than on rival models.

Tech Specs
Dimensions: 5.1 x 4.0 x 3.1 in.
Weight: 7.9 oz.
Sensor Type: APS-C CMOS
ISO range: 100 – 6,400 (can be extended to 12,800)
Megapixels: 18
Burst rate: 3 FPS
The Pros
Good build quality
Reasonable price
Wi-Fi connectivity
Decent image quality
The Cons
Slow auto-focus and burst speeds
Wi-Fi disconnects when shifting camera modes
6. Best Budget Option – Canon PowerShot SX720 HS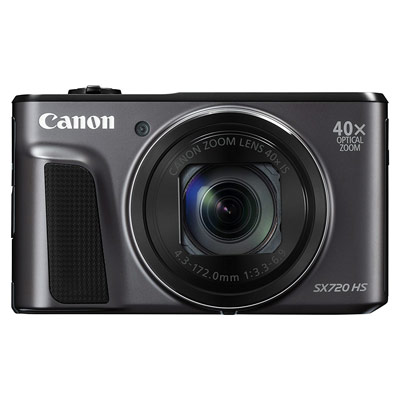 View on Amazon
Editor's Rating: /5
Our favorite for people on a tighter budget also happens to be a great little point and shoot camera. The SX720 HS is a slim yet powerful camera you can literally put in your pocket and make some fascinating images with. An intuitive layout, some original features, and a bargain price all draw attention to this model, earning it a special place on our list, and possibly in your repertoire as well.
Interesting Shots & Lasting Memories
Canon has made sure that anyone who uses the SX720 HS won't be overwhelmed with what's on offer. Turning it on, releasing the shutter or starting to record a video is all done by pushing one of the buttons on its top. When you're ready to start experimenting with more advanced options, using an intuitive exposure switching dial, joypad, and a few other buttons you'll find to the right of the LCD screen will become second nature quickly.
One of the camera's most useful features is the 40x optical zoom. Since it is hard to keep track of moving subjects at this level of magnification an assist button is there to help. Press it and a slight zoom out will occur, enabling you to find your subject again.
The original shot options mentioned above come in two flavors. First, there's creative shot, where a sequence of shots is made using five different effects presets and exposure times for when you're feeling adventurous. The second is the so-called hybrid-auto mode which has already gone over well on some older models. Each shot you take in this mode is followed by a 2-second video recording. These are then collated each day to form a mini vlog of whatever you were shooting. Pretty neat!
What Should Be Improved?
Given its price and list of capabilities, there's precious little to complain about this camera. We'd like to see Canon put a touchscreen LCD in future models as that would make controlling the zoom better. A stronger battery would make a good addition as well.

Tech Specs
Dimensions: 4.3 x 2.5 x 1.2 in.
Weight: 9.5 oz.
Sensor Type: 1/2.3 type back-illuminated CMOS
ISO range: Incremental, 80 – 3,200
Megapixels: 20.3
Burst rate: 5.9 FPS
The Pros
Powerful optical zoom
Easy to use controls
Fun shooting options
Wi-Fi
Affordable
The Cons
Doesn't have a touchscreen
Mediocre battery
What to Look for in a sub-$500 Camera?
Mirrorless or DSLR?
Sensors
Megapixels
Battery Life
Burst Speed