13 Best Electric Scooters of 2019
Electric scooters are the latest, greenest, and most fun transportation method. You can see them on the streets in cities across the world. That's because they increase the speed of your commute dramatically and are a blast to top it all off. This guide looks at the best electric scooters available right now.
I have included an introduction on electric scooters below. It's a good idea to read this section if this is the first time you are buying one. It will help you to make the right decision.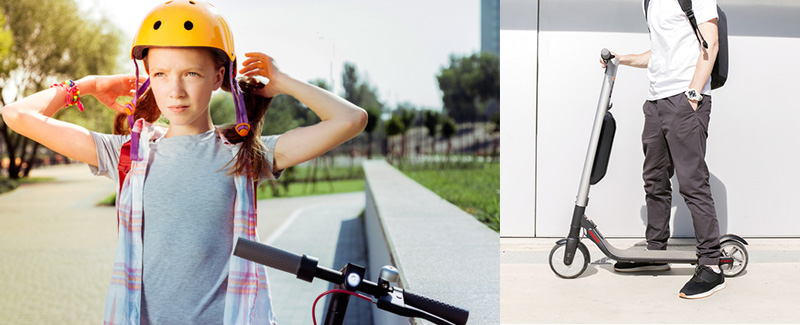 Items by price:
About My Electric Scooter Reviews
The chart below shows the 13 best electric scooters in the order they appear in this guide. The three at the top are in order of Best Budget, Best Value, and Top pick. I've sorted the products below the top three picks into two price categories—under $300 and over $300. When I write these reviews I also take the opinions of industry experts into consideration as well as feedback from real users. These are fair and balanced reviews for the convenience of all new buyers.
Electric Scooters Comparison Table
Top 3 Hoverboard Picks
Electric Scooters Under $300
The company Razor offers the most options for under 300 bucks. There are other brands further down the page. Razor is great brand that's been in the industry forever. The first three options below are for kids. Keep scrolling if you are not looking for these.
Electric Scooters Over $300
The six popular electric scooters in the rest of this guide offer a lot more. Expect better overall build, more features, and enhanced functionality.