Best Electric Skateboards for Kids of 2019
3D Insider is ad supported and earns money from clicks, commissions from sales, and other ways.
Electric skateboards are fun and easy to use. Many kids love riding them to school and in the park. They are safe to use, so parents feel comfortable purchasing and allowing their children to use one. However, choosing the right skateboard for your child can be challenging. There are a lot of models in the market and it's important to choose one that's safe, reliable, and fun.
We have compiled a list of the best electric skateboards for kids to help you choose a model. They are small, sturdy and moderately fast, so you know they are safe. These easy-to-learn electric skateboards are a great way to get your kids outdoors doing other things than playing with electronic gadgets.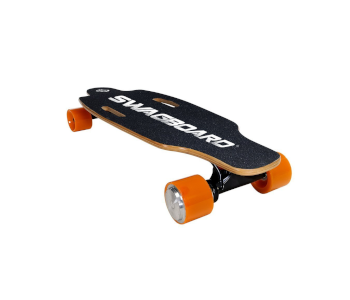 Approximate Retail Price: $299
The Swagboard NG-1 is a mid-sized skateboard for kids. It weighs 10 pounds and comes at an affordable price. The deck is stiff and lightweight, built with a 7-ply wood that can carry a maximum of 176 lbs. It has cutouts that make it easy for kids to carry around.
The electric skateboard has a maximum speed of 11 mph and a range of 10 miles. It features durable polyurethane wheels that help smooth out bumpy surfaces. It also comes with a remote that controls speed. However, its enhanced 24V lithium-ion battery is not fast-charging and it takes about 3 hours to charge completely.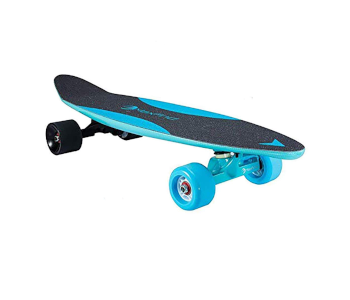 Approximate Retail Price: $245
The Maxfind electric skateboard is a high-performance board that's suitable for kids. It is super-fast with a 14 mph top speed and a 15% hill grade rating. It is equipped with a fast-charging 36V lithium-ion battery that has a range of up to 8 miles on a single charge. It only takes an hour to fully charge the Maxfind's batteries.
The Maxfind can carry loads of up to 130 lbs with its 9-ply Maplewood deck. The deck also features an eye-catching design that lets everyone know you own a Maxfind electric skateboard.
The skateboard is safe to ride, especially for kids. It features a remote control with two riding modes: beginner and pro. Even kids with no experience can quickly learn to ride this electric skateboard.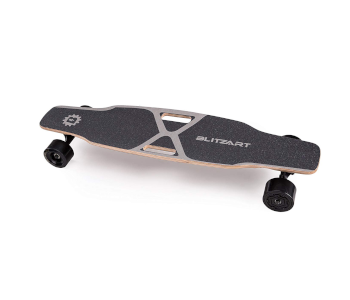 Approximate Retail Price: $299
The Blitzart X-Plore has excellent range and speed. It allows you to cruise down the streets with confidence at a maximum speed of 17 mph. It has an impressive 10 mile range, thanks to its 36V lithium-ion battery. A feature not included though is fast-charging. However its batteries can still fully charge at a respectable two and a half hours.
A strong and supple 7-ply maple wood sandwiched between 2 layers of bamboo constitutes the deck of the Blitzart X-Plore. It is sturdy enough to carry riders up to 250 lbs. It also comes with grip tape to keep your kid's feet firmly in place.
Controlling the skateboard is simple, using a wireless easy-to-handle remote. It is safe and secure for kids to use. They can start with beginner mode to help them find their balance at a slower maximum speed. They can then switch to the advanced mode once they're confident with their riding skills. Weighing 13 lbs, your kids can conveniently go to school and back home with this board.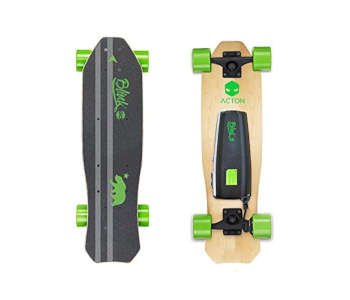 Approximate Retail Price: $219
The Acton Blink Lite is perfect for kids up to 130 pounds. It is lightweight at only 7.7 pounds. Kids can pack it up and carry it around town and school campuses – perfect for busy students!
The electric skateboard provides young riders a decent top speed of 10 mph and a range of up to 5 miles on a single charge, thanks to its 25.5V 2.2Ah lithium-ion battery. It also comes with a Bluetooth remote that allows riders to control the board forwards and backwards.
Other features that make the Blink Lite suitable for kids include LED safety lights to make the rider visible at night, a great braking system, and batteries that can fully recharge in less than two hours.
Electric skateboards are becoming popular as holiday gifts for the young ones. They are fast and fun. If you plan to gift one, choose a skateboard with the right size. Do not pick something heavy or fast. More importantly, purchase it with safety equipment like helmets and knee pads.