8 Best Routers Under $100
3D Insider is ad supported and earns money from clicks, commissions from sales, and other ways.
The internet has become a basic necessity in today's day and age. One can either access the internet through phones or through a computer. Wi-Fi is the most common mode by which devices access the internet. One can, of course, choose to hook up a Cat 5 cable to their laptops or desktops. However, being mobile and using a wired connection is not really practical.
In order to be able to move freely while using the internet on your device and not having Cat 5 wires crisscrossing all around your house or office, you need a decent router. Routers are a technology product. So, as with any other technology purchase, buying a router is not as easy as walking into a store and picking up the first router that you see.
Routers in today's market come with a variety of features and with various price tags. In this article, we will focus on the models which are available under $100. There are actually over 250 different routers which can be purchased for less than $100.
These routers have various features, ranging from basic metrics like frequency and range to advanced features like nomap tag and other privacy options. Picking out the router with the features that are most important to you should be the goal for any prospective buyer.
In this article, we will share some things that you should think about when you plan your Wi-Fi setup. We will also list out a few routers which we believe are the best products available in the sub-100 dollar range.
Our picks
First, let us look at some of the best routers that we found according to price, combination of features, and customer feedback.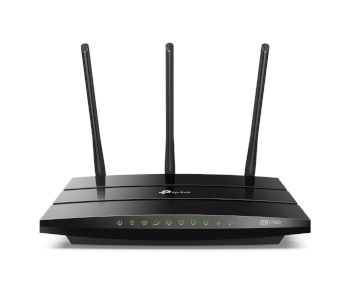 TP-Link is a household name when it comes to wireless routers. The Dual Band AC1750 is one of its top-rated routers. In fact, it is rated as Amazon's choice product in the routers category. The 1750 signifies a total speed of 1750 Mbps. 1300 Mbps comes in the 5 GHz band and 450 Mbps comes in the 2.4 GHz band.
The router has 3 antennas for extensive coverage. It can cover about 2500 Sq ft of space according to TP-Link. This router can allow more than 50 devices to connect to it thanks to its powerful 1 GHz dual-core processor. There are 4 LAN ports and 1 WAN port. The ports are all capable of offering a maximum speed of 100 Mbps.
The TP-Link AC1750 comes with a USB 2.0 port as well. The router works on the 802.11 ac standard. However, it also supports 802.11 a/b/g/n compatible devices as well.
The best part about the TP-Link AC1750 is its low price of around $58. You get plenty of value for money as advanced features are available to you for a very reasonable price.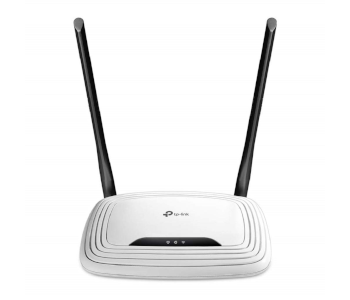 If you really want to go budget and get the most basic yet functional router that you can, then have a look at the TP-Link N300. The number 300 signifies the speed, which is 300 Mbps. It is not what other models on this guide offer, but it is the bare minimum that a basic user would want.
The N300 uses a 2 antenna design for covering a small range of 3 to 4 rooms. Basic internet use like browsing, watching YouTube videos, and checking email are all easily done using this router.
The N300 has 4 LAN ports and 1 WAN port. The Wi-Fi network of this router is WPA2 encrypted for added security. Settings can be adjusted using a web-based interface. The signal rate for 11n is up to 300 Mbps dynamic, 11g is up to 54 Mbps dynamic, and 11b is up to 1 Mbps dynamic.
The TP-Link N300 costs a mere $18. It is a no-nonsense router with simple functionality. It is perfect for a small apartment.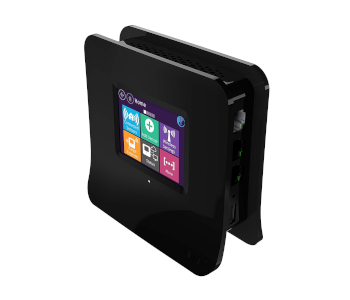 The name might sound interesting, but what is even more interesting is the tagline for this router. The manufacturer calls it the "3-minute setup" router. The reason is that 95% of its customers are able to set up and get the router up and running in only 3 minutes.
Ease of use is the main feature of this router. It has a touch screen so there is no need to turn on your PC and stick in an installation CD. The router can be used as a standalone device or as a Wi-Fi extender.
The Securifi Almond offers a stellar 300 Mbps of maximum speed through its ports. Wireless compatibility is for 802.11 b, g, and n. The other worthy compatibility benefit is that of OS compatibility. This router works with Windows, Linux, iOS, Android, and Macs. Even XBOX will work with this router.
One area that this router lacks in is the signal range. Securifi Almond costs about $90 and is within the $100 limit.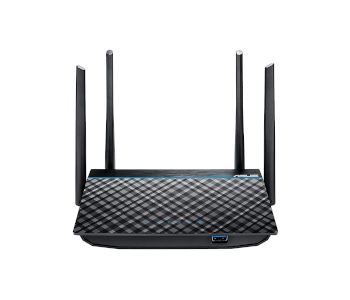 Taiwanese giant Asus offers a router with not 2, not 3, but 4 antennas. So, you can rest assure that the Wi-Fi signal will reach those isolated corners of your home as well.
Besides the stellar range, the ASUS AC1300 comes with the capability of delivering speeds of up to 1267 Mbps via its 2X2 MU-MIMO technology. 867 Mbps is via the 5 GHz band and 400 Mbps is via the 2.4 GHz band. MU-MIMO means interfacing with multiple devices simultaneously is a smooth process.
The setup of the router is easy using the ASUS WRT interface. The Wi-Fi network management and usage monitoring can be done using ASUS's router app. The ASUS AC1300 Dual Band supports Windows 10, 8, 8.1, 7 as well as Mac OS X 10.1, 10.4, 10.5, 10.6, 10.7, and 10.8.
The router has 4 LAN ports and 1 WAN port. At a price of just over $56, ASUS offers a solid value proposition through its AC1300 Dual Band router.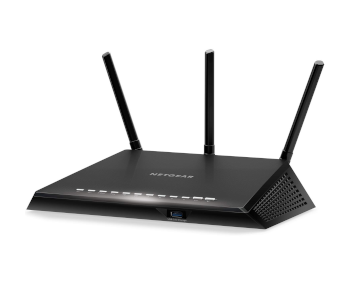 NETGEAR is another household name when it comes to networking equipment. Its AC1750 router offers robust features. Firstly, it is designed to cover an area of 1500 sq ft and handle 25 devices at once.
The router offers 4 LAN ports, 1 WAN port, and 1 USB 3.0 port. The router can be set up easily using an app. No need to start your desktop or laptop. You can sit with your mobile phone and get started.
One unique feature that the NETGEAR AC1750 offers is a built-in security software called Armor. However, users have to purchase a subscription for the software after the first free trial month.
The router is designed with 3 antennas for strong coverage. Microsoft Windows 7, 8, 10, Vista, XP, 2000, Mac OS, UNIX, and Linux are all supported by the AC1750.
In terms of speed, you get 1750 Mbps, which is good enough for gaming and HD video streaming. The router uses a dual core 1 GHz processor and NETGEAR's Beamforming+ standard which improves performance for mobile devices.
Being a smart router, the AC1750 offers remote access via Cloud. For a price of just above $85, the NETGEAR AC1750 offers a stellar value proposition for a somewhat high price. It is perfect for a mid to large-sized home.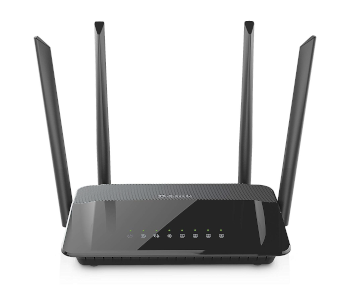 D-Link is another well-known name in the router industry. It also happens to be an "Amazon's Choice" product. The reason for this is the strong performance and the ease of use which the router offers.
The AC1200 packs in 300 Mbps via 2.4 GHz and 867 Mbps via 5 GHz for a total speed of close to 1200 Mbps. Streaming and browsing the web can conveniently take place on each of the two bands to provide an interruption-free experience.
The D-Link AC1200 uses 4 antennas for extensive usable range. The use if MU-MIMO technology improves the usage on multiple devices including mobile phones. The router works on the 802.11 ac standard.
The AC1200 also allows you to prioritize your connected devices. So, if you want your PC to get the most bandwidth, then that kind of hierarchy can be set up through the router. The parental control feature is also great as you can set how much time a particular device spends on the internet.
The D-Link AC1200 is a perfect family router for a mid-sized home. It costs close to $60 a piece.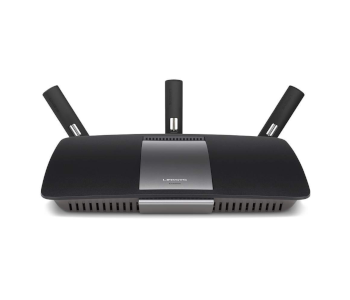 Linksys is a well-known brand name in the router and network equipment space. It has one highly-rated dual band model in the sub $100 range. The AC1900 offers up to N600 Mbps in the 2.4 GHz band and AC1300 Mbps in the 5 GHz band.
In terms of operating system compatibility, the Linksys AC1900 supports Windows XP, Windows Vista 32/64, Windows 7 32/64, Windows 8 32/64, Mac 10.5.8 Leopard, Mac 10.6.1 Snow Leopard, and Mac 10.7 Lion or later.
This router has 2 USB ports (1 USB 2.0 and 1 USB 3.0) and 4 LAN ports. There is 1 WAN port for feeding in the internet signal. This Linksys router also has a dual-core 800 MHz CPU for fast processing and for handling multiple devices simultaneously.
The Linksys AC1900 uses a 3 antenna design for wide-ranging coverage. Parents can use the parental control security feature for setting up the router for child-safe use. This router can be purchased for around $85.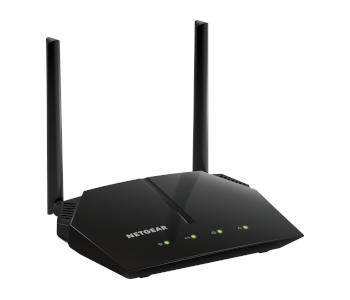 NETGEAR has a budget router model which is rated highly by users. The AC1000 costs a mere $39. However, it is some strong features.
The design of the router uses 2 antennas that can cover an area of 1000 square feet. This budget router is dual band. It has 4 LAN ports and 1 WAN port for the internet feed signal. Each port is a 10/100 Mbps fast port.
The router comes with the nighthawk app which allows filters and security restriction settings. The nighthawk app is also where new users can set up the router.
Up to 15 devices can operate simultaneously with the NETGEAR AC1000. Getting all of these basic features for a price of less than $40 is the main USP of the NETGEAR AC1000. It is perfect for casual use, streaming of videos, and basic gaming use.
Some factors to consider when purchasing an internet router
Check the speed on each port
Internet speed is the number one question on most people's minds. How much speed can the router give you? Most of the times, there is a number written on the box or in the technical specifications. Look for something known as "Ethernet Interface".
However, when you check the speed, it is critical that you check the speed that EACH port gives you. Simple seeing a number like 1300 Mbps on the front of the box makes no sense. That 1300 Mbps might be divided between multiple ports.
Normally, you want each port to be able to give you at least 100 Mbps.
Location is key
You could purchase the best router with the most number of features. However, the quality of the output signals is greatly influenced by where you place your router.
You want to stay away from thick walls which tend to block the router's signals. You also want to stay away from appliances like a microwave which give out their own electromagnetic signals that can interfere with the router's signals.
Getting the location right is really important not just from a distance/range point of view, but also from a quality of signal point of view.
Brand is important only up to a point
Going for brand name routers might seem like a safe bet. After all, a well-established brand is guaranteed to produce the best product for your needs, right? Wrong! What matters most is the technology that is inside the box.
It is important to understand the features that you need and to ensure that your router has good technology to deliver those features. Hence, do not feel afraid to try out a lesser-known brand if it has the things that you need.
We are not asking you to go for an obscure foreign brand which has little or no technical support in the country. We are asking you to consider brands that may not be the biggest names but that still have a physical presence in the country and have a functional technical/customer support system. A product with a reasonably good review can give you the experience that a big brand may or may not.
More expensive does not equal more useful – Just because one router is a few dollars or a few hundred dollars more expensive than another one does not make it a better choice. You should evaluate the set of features that you need and then try and find a router which best fulfills those needs.
Your ideal scenario could be to find a set of features from a reasonably reputed router manufacturer for the least amount of money.
Watch out for compatibility issues
Imagine spending a lot of time researching routers and then getting a highly-priced product which you are excited to power up. You do everything right and then find out that your computer cannot get the Wi-Fi signals.
You try troubleshooting but you cannot understand why the router won't work with your computer. Turns out that you are using Windows 10 while the router only supports Windows 8 or previous OS versions. Now you have an expensive paperweight in your hands.
Avoid such goof-ups by checking the compatibility and system requirements and whether they match your device's setup.
Skip the features that are not necessary
More features in a router does not mean that the router is a better purchase. It will help to stock to the features that you need and skip the ones that are not absolutely necessary.
For example, having a USB port in the router may be a great convenience. But, if you do not plan to hook up a printer to the router or share files via a thumb drive, then there is no point in having a USB port. Choose your features wisely as per the frequency with which you plan to make use of those features.
Buy for the future
It always helps to include one or two critical features which you may not be using today, but could use in the future. For example, you might not be using the 802.11 ac networking standard at the moment. But, in the future, if most devices are moving towards that standard, then it helps to purchase a router which will support 802.11 ac for future use.