6 Best Smart Home Hub Systems in 2019
3D Insider is ad supported and earns money from clicks, commissions from sales, and other ways.
You've successfully upgraded your home with some smart lights, plugs, and maybe even a thermostat – good for you! But now there's another problem – each device has its own app, and some might not even be able to work together. Instead of giving up in frustration or spending more time fiddling with apps now than you did with switches or temperature controls before, you only need to purchase one last thing – a smart home hub!
In this guide, we take a look at the best smart home hubs that you can get in 2019.
Budget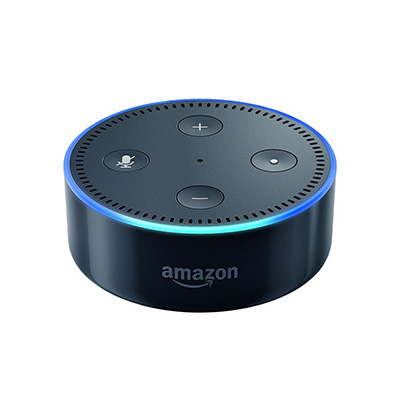 Amazon Echo Dot
4.5/5.0
Smart speaker + hub
Supports Bluetooth, Wi-Fi, etc
Great voice recognition. New features are constantly added.
Check Amazon
Best Value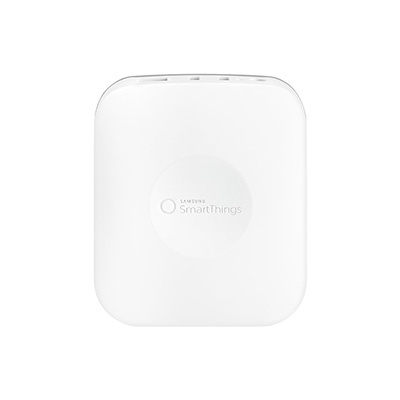 Samsung SmartThings
4.6/5.0
Hub only
Supports Bluetooth, Wi-Fi, etc.
Powerful scheduling, control options, and backup battery.
Check Amazon
Top Pick
Wink Hub 2
4.7/5.0
Hub only
Supports Bluetooth, Wi-Fi, etc.
Wireless. Quick & painless third-party device recognition.
Check Amazon
Smart home hubs are the glue that truly brings your smart home together. They gather the diverse smart gadgets your home is outfitted with and place them under your control through a single centralized app. Apart from making individual products' apps obsolete, they let users customize the ways in which these devices interact with each other in new and clever ways.
Figuring out which smart home hub to get isn't easy – your existing smart devices, budget, and whether or not you want the hub to also be a smart speaker all have a role to play. You'll be able to make your mind up better after reading the reviews we've put together though, so let's get to it!
6 Best Smart Home Hubs Comparison Table
| Make and Model | Type | Supported communication protocols | Price |
| --- | --- | --- | --- |
| Wink Hub 2 | Hub only | Bluetooth, Lutron Clear Connect, Wi-Fi, ZigBee, Z-wave | Check Price |
| Samsung SmartThings | Hub only | Bluetooth, Wi-Fi, ZigBee, Z-wave | Check Price |
| Amazon Echo (2nd gen) | Smart speaker + hub | Bluetooth, Wi-Fi | Check Price |
| Logitech Harmony Hub | Hub only | Bluetooth, Infrared, Wi-Fi | Check Price |
| Google Home | Smart speaker + hub | Bluetooth, Wi-Fi | Check Price |
| Echo Dot (2nd gen) | Smart speaker + hub | Bluetooth, Wi-Fi | Check Price |
1. Wink Hub 2
View on Amazon
Editor's Rating: 4.7/5
Smart home hubs streamline the home automation experience, and there's none better at this than the Wink Hub 2. No other hub is as easy to set up and move, or pairs as effortlessly with other devices. On top of that, the app is simple to understand while offering opportunity for growth by using Wink's Robots system. It's the perfect hub for newcomers, and ought to give experienced users enough to tinker with as well.
Hassle-free Home Automation
The Wink hub conforms to the design of most contemporary gadgets. It's a thin white box that doesn't look out of place anywhere. And anywhere is where you can place it since, unlike Samsung's SmartThings and other competitors, the Wink Hub 2 doesn't need to be tethered to your router via Ethernet cable. It relies on Wi-Fi instead. It supports a wide range of connection protocols including Lutron's proprietary Clear Connect, so getting the Wink is a no-brainer if you have their dimmers and lights already.
Setting the hub up requires you to only download the app and follow some straightforward installation instructions. To our delight, easy setups didn't end there. Recognizing one of the many supported smart gadgets involves either scanning a QR code or signing into an existing account that's already associated with the device through the Wink app. If all else fails, there's a Samsung-style menu you can navigate through to find the right model. Connecting to bridges for things like lights and door locks works too, and the devices they support show up in Wink's app right away.
The app's home screen shows you groups of similar products which can be accessed individually or together. You can set schedules for each, or pair different devices using Robots. This is Wink's alternative to IFTTT, a series of commands consisting of conditions and actions you use to (de)activate devices or change their behavior when the conditions are met. Robots can send you a text message whenever a light is turned on or adjust the thermostat when you leave home, and that's just the tip of the iceberg.
Are There Drawbacks?
You can only group items by type within the app's main screen, not by room. Getting ready for bed for example by turning the lights off and the motion sensor in your bedroom on involves creating a Robots command that could have been avoided.

Tech Specs
Dimensions: 7.5 x 7.5 x 1.5 in.
Communication protocols: Bluetooth, Lutron Clear Connect, Wi-Fi, ZigBee, Z-wave
Virtual Assistant: N/A (Alexa support through separate devices)
Needs Ethernet connection: Optional
The Pros
Easy installation
Wireless
Quick & painless third-party device recognition
Intuitive app
Beginner-friendly
The Cons
Robots needed for some devices to work in tandem
2. Samsung SmartThings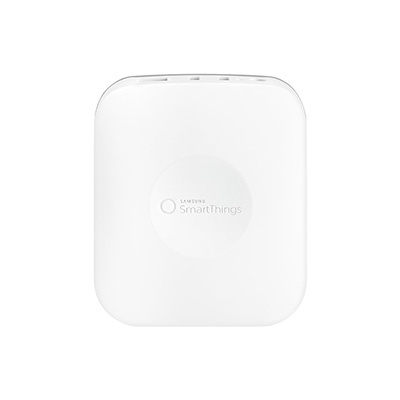 View on Amazon
Editor's Rating: 4.6/5
A strong contender for the title of best smart home hub should support a plethora of smart devices, offer extensive control options, and become more useful over time. Samsung's SmartThings nails all three prerequisites! The degree of control it affords you is fantastic, provided you're willing to invest some time into learning the ins & outs of its app. Newcomers to the smart home scene can start utilizing it straight away, while enthusiasts and tinkerers will find SmartThings to be the most comprehensive and customizable smart home hub there is.
The Joys of Micromanagement
The hub itself is an unassuming white box you plug directly into a router and a standard wall outlet. There's also backup power in the form of 4AA batteries which allow the hub to carry out preset instructions even during a power outage. Although the hub connects to other devices directly through Bluetooth, ZigBee, or Z-wave, it's a good idea to get some of Samsung's multipurpose sensors along with it. These handy gadgets detect temperature and movement. You can use them as triggers that control the behavior of other connected devices.
Setting a device up to work with SmartThings involves putting it close to the hub, accessing the SmartThings app, and selecting the device from a series of drop-down menus. The pairing process is a bit convoluted, but once done the new device can be easily controlled via the app. That's SmartThings' biggest charm – it supports so many third-party devices that you only need its app to completely automate your home's lighting, security, climate control, and entertainment. Even if some devices aren't supported officially, SmartThings' vibrant developer community often finds ways of making them work.
The app the hub comes with is one of the most versatile, powerful, and confusing ones out there. You can use it to monitor and control connected devices individually or in groups, watch live video feeds from your security cameras, and set up custom triggers using IFTTT. Initially, there are four basic routines that make customizing your home's behavior in the morning / at night or when you leave / come back easy. You can micromanage what you want to happen, set different triggers for select behaviors, and much more.
What Should Be Improved?
Samsung needs to seriously consider their app design. We understand that such a versatile tool's app can't be the most straightforward. The number of menus, step-by-step backtracking, and general frustration makes using the app a chore for people who aren't into tech though.

Tech Specs
Dimensions: 1.3 x 4.2 x 4.9 in.
Communication protocols: Bluetooth, Wi-Fi, ZigBee, Z-wave
Virtual Assistant: N/A (Alexa support through separate devices)
Needs Ethernet connection: Yes
The Pros
Excellent support for third-party devices
Powerful scheduling and control options
Constant improvements from Samsung and their community
Backup battery
The Cons
Pairing devices is needlessly complicated
App is hard to navigate
3. Amazon Echo (2nd gen)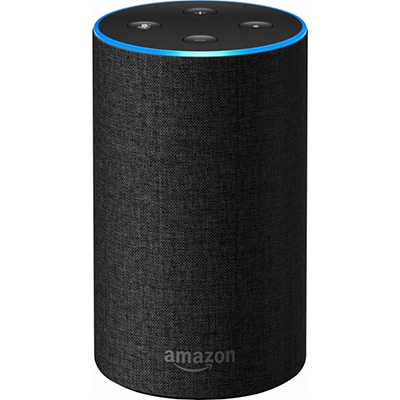 View on Amazon
Editor's Rating: 4.5/5
The original Echo was released back in 2015. It was built to a high standard and came with Alexa, a virtual assistant that changed the way we access music, weather reports, and news forever. A few quirks needed to be worked out though, and Alexa herself could have been a little smarter too. Two years later Amazon released the more compact yet more powerful 2nd gen Echo, which continues to be one of the best smart hubs today with thousands of Skills you can improve it with further.
The Skillful Smart Speaker
The echo was already a well-designed speaker, but its newest iteration looks much better. It's noticeably shorter and a bit pudgier, meaning it's also harder to knock down by accident. It looks more like a tasteful speaker than a futuristic decoration now. There are a couple of finishes to choose from, so it can blend in better with your home environment.
The Echo performs its speaker duties very well. Everything it reproduces from Alexa's pleasant voice to playlists of your favorite songs is crisp. We've heard better lows, but if you aren't a diehard audiophile, the sound quality will do. There are seven sensitive microphones built into the echo. Voice recognition has received a significant overhaul, and the Echo now has no trouble hearing you in adjacent rooms or understanding what you just said.
The Echo serves as your home's smart hub via Alexa and the Skills she can acquire. Each Alexa-compatible smart device comes with its corresponding Skill, a specific app that allows Alexa to recognize the device and a set of commands associated with it. Smart devices can be grouped together, and you can set up routines that take advantage of both Skills and Alexa's innate abilities. For example, you can set things up so that leaving home in the morning engages your smart lock and security system while Alexa is giving you a local weather update, all with one custom phrase.
WhatWe Didn't Like
The 2nd gen Echo is a great investment for newcomers, but owners of the previous model might be disappointed by the overall lack of innovation. Sure, Alexa is a little smarter now and recognizes voices better, but third-party functionality, as well as sound quality, remain more or less the same.

Tech Specs
Dimensions: 5.8 x 3.5 x 3.5 in.
Communication protocols: Bluetooth, Wi-Fi, ZigBee, Z-wave
Virtual Assistant: Amazon Alexa
Needs Ethernet connection: No
The Pros
Good overall sound quality and voice recognition
Supports many third-party smart devices
Skill system works well
Looks nice
The Cons
Lower quality base
Not much reason to upgrade if you have the original
4. Logitech Harmony Hub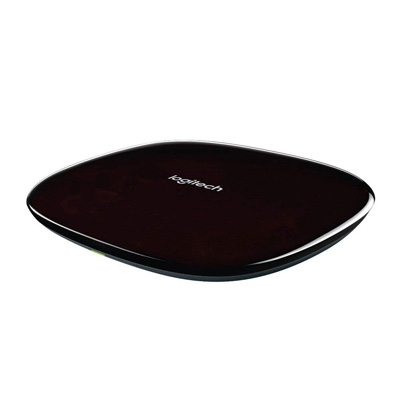 View on Amazon
Editor's Rating: 4.4/5
Although they too are getting smarter, TV-s, stereos, and other home entertainment devices have been mostly absent from the home automation scene. This is largely due to a lack of any kind of connection options on their part. Luckily, there's a smart home hub that can bridge the gap and bring thousands of "dumb" devices into the smart home fold – the Harmony Hub by Logitech.
All of Your Entertainment in One Place
The Harmony hub was specifically designed to be compatible with entertainment systems that other smart home hubs wouldn't dream of recognizing. It's secret? An infrared sensor which can pick up on various devices' specific frequencies and make them obey your commands remotely. You get an Infrared blaster along with the hub to strengthen the signal for even better connectivity.
At first, the Harmony acts like any other smart home hub – it connects to your Wi-Fi network and starts to automatically scan for supported devices. It does a good job, but you may need to press the "Add device" button once the initial setup finishes if it has missed a few. Then you can start to identify individual home theater and other entertainment devices that connect via infrared.
You'll never need a TV or Hi-Fi remote again as the Harmony Hub is an ideal replacement! It can turn the set-top box, TV, and Blu-ray player on simultaneously, control the volume, and even dim the lights before a show is about to start. More traditional smart home features include voice controls by connecting to a device that supports Alexa, and Activities that utilize IFTTT to create scenes and advanced commands.
What's Bad About It?
Locating individual IR-connected devices takes a really long time. With over 270,000 of them to choose from, even getting one or two to work can be annoying. Z-wave and ZigBee aren't supported natively but can be if you purchase an additional extender. Since it costs as much as the Harmony Hub itself, the value is questionable.

Tech Specs
Dimensions: 4.2 x 4.9 x 1 in.
Communication protocols: Bluetooth, Infrared, Wi-Fi
Virtual Assistant: N/A (Alexa support through separate devices)
Needs Ethernet connection: No
The Pros
Exceptional compatibility
Fast and accurate Bluetooth / Wi-Fi device detection
Acts as a capable remote
The Cons
Finding the right IR-connected device can take a while
Connecting through Z-wave and ZigBee is expensive
5. Google Home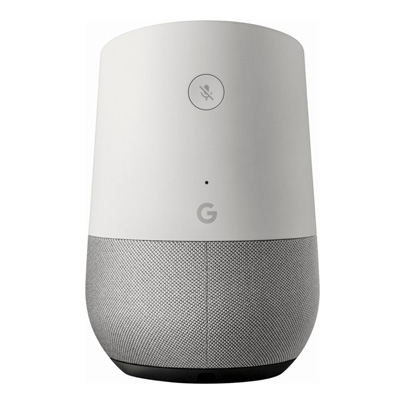 View on Amazon
Editor's Rating: 4.4/5
We're not sure that we'd have recommended the Google Home when it launched in 2016. The third-party support had a few big names behind it but was small in scope. The Assistant was of limited use too. In the meantime, however, Google has managed to roll out update after update, bringing their Home speaker on Echo's level. It's a versatile hub with assistant features the competition lacks, and the obvious pick if your home already contains Google's other devices like a Chromecast.
Your New Smart Assistant
Google Home has a cute design reminiscent of today's air fresheners. There's a base you can exchange for one of a different color, and a white, touch-sensitive upper part. You can control it intuitively by making circular motions for volume adjustment, or tapping to play / pause. As a speaker, the Home is comparable to the first Echo, with mids sounding a little more natural. You won't be using it much if you're hung up on the best sound quality, but it will definitely do for ordering the Assistant around and other daily activities.
Google's Assistant can help with many things – putting together a shopping list, setting it to guide you through a recipe, or give you a news update is accomplished with a few voice commands. "She" is smart enough to understand contextual cues and can answer two subsequent questions. The Assistant is also not as much of a stickler for exact phrasing as Alexa is when you use it in home automation. Best of all, each family member can have their own preferences as Google Home recognizes six different voices and their associated user profiles.
Using the Google Home as a smart hub is worthwhile now. It supports more than 5,000 devices, and the number keeps rising. You can order it to control a single device / groups of similar devices like lights, or set up routines that affect the behavior of different devices with one command like "OK Google, I'm going out". If you've got Chromecast or supported speakers, you can play YouTube videos on the TV or audio throughout the house.
What Should Be Improved?
The Assistant is smart but lags behind the phone version. Some of its more useful features like taking notes and checking your email aren't supported yet. Other than better audio quality, a potential Google Home 2.0 could benefit from a line in port as the only way to get other speakers to work with it now is through Chromecast.

Tech Specs
Dimensions: 5.6 x 3.6 x 3.6 in.
Communication protocols: Bluetooth, Wi-Fi
Virtual Assistant: Google Assistant
Needs Ethernet connection: No
The Pros
Versatile speaker, assistant and smart home hub all in one
Constantly evolving
Supports multiple user profiles
Looks nice
The Cons
Audio quality is nothing special
Home version of the Assistant is limited
No line in
6. Amazon Echo Dot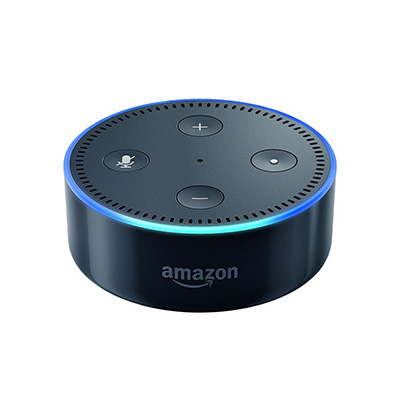 View on Amazon
Editor's Rating: 4.5/5
Echo might have paved the way to widespread voice activation in the smart home world, but it wasn't until the Dot that Amazon really hit its stride. The new speaker was reduced to the size of a puck, but Alexa and the widespread integration she brings remained equal. The new version of the Dot is lighter, supports ESP, and has more advanced voice recognition to boot! All that smart home functionality at half the price of a full-sized Echo? Where do we sign up?!
OK Speaker, Great Smart Home Hub
The 2nd gen Dot looks very much like the original, with the exception of a new finish and volume control repositioning. Gone is the dial, which has been replaced with two buttons to save on both space and production costs. The new design and materials make it a slightly worse speaker than the original was, but its ability to connect to more powerful speakers via 3.5mm jack or Bluetooth as well as the slashed price more than make up for it.
Amazon made the bizarre move of selling the original Dot through existing Alexa-supported gadgets only. Luckily they've come to their senses and offer the Dot via the site now, to a much larger world audience. It has picked up a trick or two since then, the main one being superb voice recognition.
Even if you're talking over a loud TV or your playlist on full blast, Alexa will hear and respond to you. Since ESP is now part of the Dot, only the nearest one will interact with you if you've got more than one. As the price is so appealing and Amazon even offers free extra Dots with multiple purchases, it is indeed a welcome addition.
Smart home functionality remains great! Expect the same wide third-party coverage and ease of integration other Echo models deliver. Controlling the Amazon Fire TV stick, setting up routines, and voice recognition are available from the get-go, while older models get access to these features through software updates. Speaking of which, the database of Amazon-approved and custom Skills is constantly growing, meaning that the Dot is bound to stay relevant for a long time.
What Could Have Been Better?
The audio quality. It would be unfair to compare it to bigger and more sophisticated speakers, but even when you listen to comparable models like the Google Home Mini, the difference in sound quality is clear. The first Dot came with a handy aux cable, which isn't included in the 2nd gen's box anymore.

Tech Specs
Dimensions: 1.3 x 3.3 x 3.3in.
Communication protocols: Bluetooth, Wi-Fi, ZigBee, Z-wave
Virtual Assistant: Google Assistant
Needs Ethernet connection: No
The Pros
Affordable Alexa experience
Great voice recognition
New features are constantly being added
The Cons
Speaker quality isn't the best
Aux cable not included
What to Look for in a Smart Home Hub
Compatibility& Connectivity
Integrated Voice Activation
App