Hoverboard Black Friday 2018 Deals
3D Insider is ad supported and earns money from clicks and other ways.
Black Friday is the best time to save on a hoverboard. Many top manufacturers will be discounting their products. Below are some sales that we expect or that have been leaked in flyers. We will work to confirm these sales and add more information as it comes.
The Swagtron Swagboard Pro T1 is on sale for $100 off right now. It normally costs $299.
These are the sales that major retailers will be having:
As you can see, almost all of the deals are for Hover-1. You can read reviews for them on Amazon. There are also other brands on sale. We look at these below:
Halo Rover by Haloboard
Black Friday Price: $400 Retail Price: $997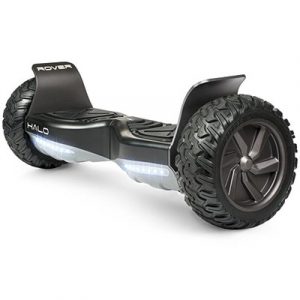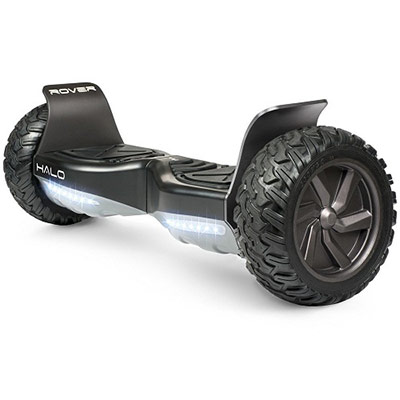 The Halo Rover outperforms most hoverboards with its 800 watt motors. Most cheap hoverboards have 500 watt motors, so it has 60% more power. It really shows when you take it for a ride. The 8.5 inch pneumatic wheels are designed for off-road use and they can conquer rough terrain.
The Halo Rover achieves 10 MPH max speeds. It has an above average weight limit of 260 pounds and a range of 10 miles per charge. Halo Board is a Los Angeles based company that's been in business since 2005. They offer a premium product and have been in business longer than almost any other hoverboard company.
Halo Rover has not yet released their sale. We will update this later on.
Gotrax Hoverfly Eco
Black Friday Price: $159 Retail Price: $200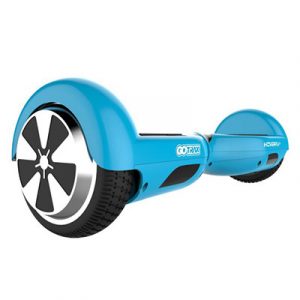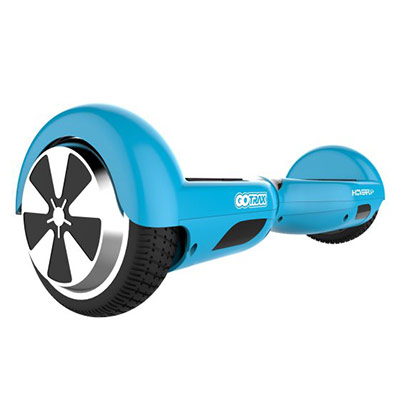 The Hoverfly Eco is one of the cheapest hoverboards that you can get. It offers great value for the money. Gotrax is a Colorado based company.
The Hoverfly Eco has an above average range of 12 miles. It can go at speeds of up to 7.4 MPH. The maximum weight capacity is 220 pounds. This is a solid option if you are looking for a basic hoverboard and you don't want to go off-roading.
Gotrax has not released their sale yet, but we expect them to in the next several days.
Segway miniLITE
Black Friday Price: $298 Retail Price: $399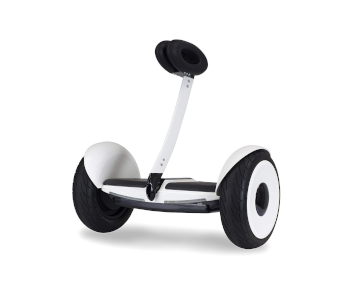 The Segway miniLite is a unique hoverboard because it has a bar that you can use to stabilize your legs. This might be what you need for more confidence while doing trips or riding at faster speeds.
The miniLite provides a ton of value for the price. It has 10.5 inch pneumatic air-filled tires that can roll over pretty much anything. It has a maximum range of 11 miles, which is long enough for most commuters. The motor has 700 watts of power and it can achieve a top speed of 10 MPH.
The only major downside of this model is that it can only hold a 175 pound rider. Those who want a hoverboard from a trusted brand and are not that heavy get a lot of value from the Segway miniLite.
Hover-1 Liberty
Black Friday Price: $99 Retail Price: $149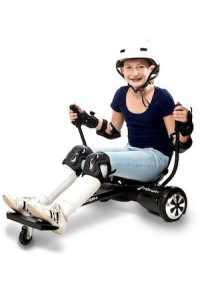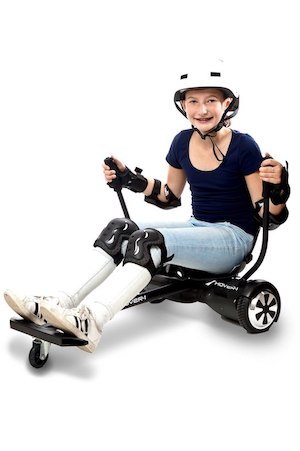 The Hover-1 Liberty is a hoverboard that's exclusively manufactured for Walmart. It is for kids because the maximum rider capacity is only 160 pounds. It has a maximum range of just 3 miles and a top speed of 7.4 MPH. It can take up to 6 hours to charge.
You can also get this hoverboard with a Go-Kart, which makes it a lot more fun for $148. This increases the maximum weight to 220 pounds. This offer will be available at Walmart during Black Friday.