Black Friday Computer Monitor and Screen 2019 Deals
3D Insider is ad supported and earns money from clicks and other ways.
Monitors are an essential component of any computer system. They allow you to play games, watch movies, and get your work done. A large enough screen size with high-definition capability can significantly enhance the overall user-experience of any computer system.
Monitors are available in a wide variety of sizes and configurations. There are flat-screen monitors and curved-screen monitors as well. You can opt for a small 19-inch monitor or go all out and buy a wide 34-inch monitor.
Monitors, in general, are not cheap and can easily run you into hundreds of dollars. They are a significant investment. These factors make monitors an ideal candidate for a Black Friday deal. You can get major savings on your monitor purchase by opting for the right deal.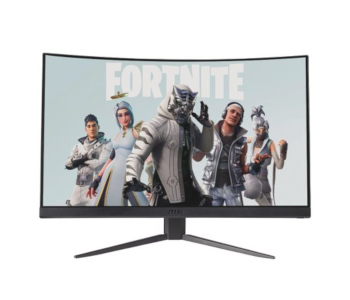 MSI Optix G27C4 Curved Gaming Monitor
Original Price: $249
Black Friday Price: $178
This deal will be available at Walmart.
Let's be honest, MSI is not a brand name that many people may have heard of. The company is officially known as Micro-Star International and it is headquartered in Taiwan.
The company makes a wide variety of monitor products and the Optix G27C4 is a pretty good one as well. It is 27 inches in size and has a full HD 1920X1080 resolution. The response time is 1 ms and this monitor is perfect for gaming, movies, and work.
The Optix G27C4 can display 16.7 million colors and has an anti-glare coating that makes using the monitor easy on the eyes.
However, the best feature according to us is the curved surface of the screen. The 178-degree viewing angle is perfect for sharing your gaming journey with your friends. All in all, this is a perfect monitor for a gamer or anyone interested in curved monitors.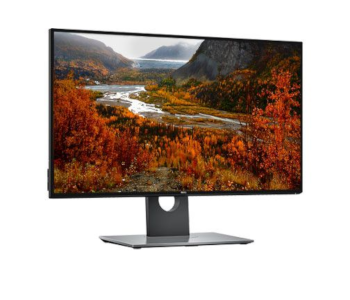 Dell UltraSharp 27 InfinityEdge Monitor
Original Price: $599
Black Friday Price: $279
This offer will be available on Dell.com.
Dell is famous for making laptops and desktop computer systems. They also have a pretty strong lineup of monitors as well. If you are a loyal Dell user, then have a look at the UltraSharp 27 InfinityEdge Monitor.
This product is available with a stunning discount. You can pick one up for $279, which is less than half-price! The neat design of the InfinityEdge monitor ensures that the thickness of the panel borders around the screen is at a minimum.
While you don't quite get an "Infinity View", you do get a maximum view with minimum hassle and a positive user experience. Dell claims that the borders are 43% lesser than the previous version of this monitor.
The resolution on this monitor is also pretty stellar at 2560 X 1440. The response time isn't the lowest at 8ms, but it is good enough for all applications except hardcore professional gaming. An anti-glare coating makes the monitor easy to use and less straining on the eye.
The monitor also has a security lock (you have to purchase a cable separately though). So, you can leave it at your work desk without worrying about the monitor getting stolen. This deal definitely represents great value for money for a monitor that has some solid features.
LG 24GL600F-B 24″ Monitor
Original Price: $234
Black Friday Price: $159
LG is a well-known consumer electronics brand. Newegg is offering a Black Friday special on a 24-inch LG monitor. The model number is 24GL600F-B and the monitor has some interesting features.
Firstly, the response time is 1ms which is good enough for an average user or a hardcore gamer. Secondly, the LG monitor is capable of 1920 X 1080 resolution. The refresh rate is 144 Hz.
The monitor can produce 16.7 million colors and uses the AMD FreeSync technology. This technology allows for a smooth gaming experience and eliminates screen stuttering and tearing.
An anti-glare coating prevents the eyes from getting excessively strained. So, overall, there are many things to like about this monitor. What we also like a lot is the discounted price of $159 as against a regular price of $234, a substantial 33% savings.