Board Game Deals for Black Friday 2019
3D Insider is ad supported and earns money from clicks, commissions from sales, and other ways.
Board Games are often considered to be quite old-fashioned. Gone are the days when children and families use to sit together and play on a physical board for a couple of hours. In the age of Playstation, Xbox, and mobile phone games, board games seem to have taken a back seat.
However, the holiday season is as much about coming together and bonding with family and friends as it is about purchasing electronic gadgets. Board games offer you that opportunity to get together and have some fun with your loved ones.
Given that board games have fallen out of favor and the fact that Black Friday is around the corner, you can get some pretty amazing deals on a select few games. It definitely represents tremendous value for money in our opinion. Have a look at some of the deals below to know what we mean: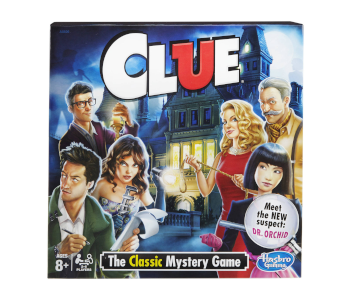 Clue Game
Original Price: $10
Black Friday Price: $5
Clue is a mystery game in which players have to solve a murder case. As you play the game, you have to detect clues and keep track of events. You also have to apply a process of elimination and try to figure out who the culprit was.
This version of the game, which is on sale this Black Friday, features a new character called Dr. Orchid. The game is for 8 years and up, but even family members who are adults will enjoy playing the game. Anywhere from 2 to 6 players can play this game.
The best part about the game is that it is available for only $5. You won't even get a Subway footlong for that amount.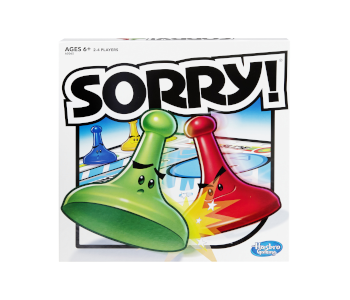 Sorry Board Game
Original Price: $15
Black Friday Price: $5
Sorry is a fun board game that can be a perfect end to a nice Thanksgiving dinner. Players pick up cards and try to move their pawn as far ahead on the board as they can. If they land on what is called a Slide, then they get to bump their opponent's pawn.
Players can jump over other pawns or hide in a Safety Zone meant to protect a player from getting bumped by someone else. The game is rated for ages 6 years and up. There are 44 cards in the game and 2 to 4 players can play this game.
Pick the Sorry board game up for only $5. Walmart is running a Black Friday special on this one.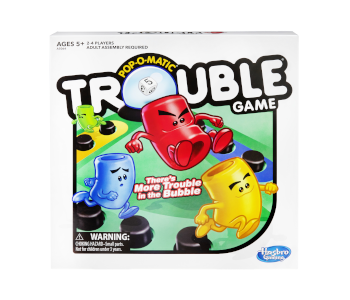 Trouble Board Game
Original Price: $10
Black Friday Price: $5
The name might sound like an alert, but the Trouble board game is anything but an alert. It is a fun game that involves a unique Pop-o-Matic die roller. After rolling the dice, players move their game pegs along the board.
The first player to get all four of his/her pegs into the Finish Zone wins the game. Getting the pegs to the finish line is not so easy. Pegs can be bumped back or get sent to the beginning. Now you know what the "Trouble" is all about!
This game is very simple and can keep the kids engaged. Family nights will be back at your home with this fun game. Ages 5 and up can play and the game board accommodates 2 to 4 players.
With a lowly price of $5, there is absolutely no trouble purchasing this game. Walmart is running this deal as a Black Friday special.