Bose launches Black Friday sale a week early
3D Insider is ad supported and earns money from clicks and other ways.
Bose has started their Black Friday sales a week in advance. You don't have to wait in line to fight for the last pair of Bose headphones since the company released their sales on Amazon. You can get up to 50% off Bose products with the sales right now.
Bose is not known for providing big discounts on Black Friday. Other retailers like Best Buy are selling Bose products for Black Friday, but they are not cheaper than Amazon so far. Below we highlight some of the best deals Bose has released. You can see all Bose Black Friday sales here.
Bose SoundSport in-ear headphones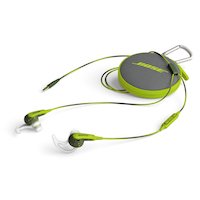 The Bose SoundSports usually sell for $99, so at $49 these are well priced. These headphones are designed to be used while working out. They are quite durable and they are sweat and weather resistant. The ear buds conform to your ear to make them hard to fall out.
Bose SoundSport Wireless Headphones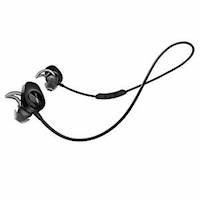 The Bose SoundSport Wireless are great for people who do not have a headphone jack, or just want the freedom that wireless provides. They have Bluetooth and NFC connectivity, which makes connecting them to your phone a breeze. These headphones normally sell for $149, and they are $20 off.
Bose QuietComfort 35 (QC35) Acoustic Noise Cancelling Headphones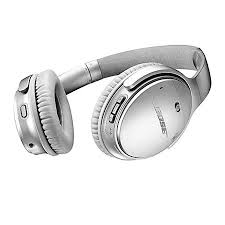 The Bose QC35s are Bose's highest end offering for headphones. Most Black Fridays, the company does not release discounts on their latest line of products. This year is not an exception. You can get a $20 discount on the Bose QC35s, but only if you get last year's series 1. The recently launched series 2 are almost identical to the series 1, except that they have a button to adjust noise cancellation and Google Assistant integration. This discount is good if you don't need these features.
Bose QuietComfort 25 (QC25) Acoustic Noise Cancelling Headphones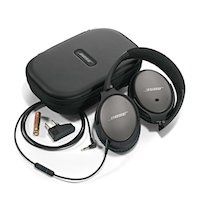 You can get 40% of the Bose QC25s this Black Friday. They retail for $299, but you can get them for $179. These headphones offer noise cancellation but they are not wireless. They also use a replaceable AAA battery to power them, which is supposed to last for up to 35 hours of listening time.
Bose SoundLink around-ear wireless headphones II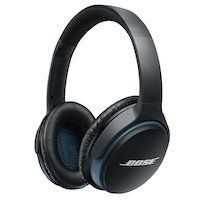 The Bose SoundLink headphones are great for people who want wireless headphones but don't need the noise cancellation of the QC35s. They normally retail for up to $279, but Bose has them on sale right now for $199.
Bose's Black Friday sales this year are about the same as they were last year. Discounts average about 10 – 20% on most products. Have a look around their Amazon page to see if your favorite product has been reduced.