The 7 Best Places to Buy Fitbits
3D Insider is ad supported and earns money from clicks, commissions from sales, and other ways.
Wearables are virtually everywhere nowadays. The marriage of fitness and the smartphone that you carry with you at all times just makes this particular technology feasible. With the sensors being so small and being able to connect to a small computer, wirelessly is just the perfect mix. You can also add the fact that more people are keen on taking their health and fitness seriously. It clearly is the perfect storm for tech and what people want.
The most popular of these fitness trackers are Fitbits. They are small devices that you wear like a watch, and that's it. In contact with your skin are a bunch of sensors that track your heart rate, oxygen levels in your blood, and the number of steps you take.
The ability to monitor these without using any hospital equipment makes a lot of sense for those who are particular about their activity and fitness levels. Now they are pretty much on everyone's wrist, slowly tracking and recording it on a linked smartphone.
The Best Places to Buy Fitbits
There are a lot of places where you can get a Fitbit. Buying them is now more accessible because of the proliferation of e-commerce sites that make things a lot easier. What you want is a reputable place to buy your so that you get the best service and better guarantees at the lowest possible price.
We have reviewed the best places to buy your Fitbits. They offer all your favorite models from simple trackers to those that are more like smartwatches.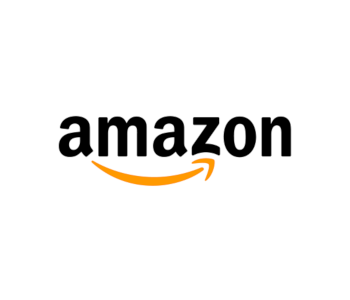 Amazon is considered the world's largest online retailer. What first started out as a bookstore has blossomed into an e-commerce giant that now sells more than just books and virtually everything else. With that in mind, this is one of the best places where you can buy anything, including your Fitbit.
They carry all the latest models with their different variations. They even have accessories, if you choose to get them. If you're looking for the perfect Fitbit for you, it surely is a one stop shop. One notable thing about Amazon is that even if you're looking for some older models, they will still have it on sale.
Why Buy from Amazon
Buying gear, especially tech-related products from Amazon, has a lot of advantages. For one, they're one of the most trusted retailers in the world since they make sure that you receive what you paid for. This shows with their return policy as it's quite liberal. For the most part, you can return a product with no questions asked. Additionally, they refund your money quickly. This just goes to show how excellent their service is.
Prices on Amazon are often very competitive. So, when it comes to Fitbits, they are most likely to follow the suggested price set by the company or even beat it by a significant margin. They always come up with new deals just to slash a few dollars so you can choose them over their brick and mortar counterparts.
Let's not forget about Amazon's free shipping. Depending on the item you're buying, when your order totals $25 or more if it qualifies then you can get it shipped for free at no extra cost. For Fitbits, the good news is that they are included and Amazon will send them to you for free since all of them cost more than $25 anyway.
We can't talk about Amazon without mentioning their Prime premium service. Becoming a member gets you free and expedited two-day delivery. If you live in some selected areas, you might even be eligible for same day delivery.
A great feature of Amazon's sales pages is their user review and rating system. Because of the platform's popularity, you can quickly gauge if customers like the model you're looking at. You'll be able to read a lot of reviews so you can make an informed decision on what you want to buy.
Lastly, one of the reasons why you would want to buy your Fitbit from Amazon is that ordering on the platform is fast and easy. It is very intuitive, and once you buy your next purchase, it should only take you a couple of clicks. There is a good chance that you have already bought something from Amazon so getting your Fitbit should be really quick.
Amazon is a fantastic platform, especially if you're buying tech. It is truly one of the best places to get your Fitbit.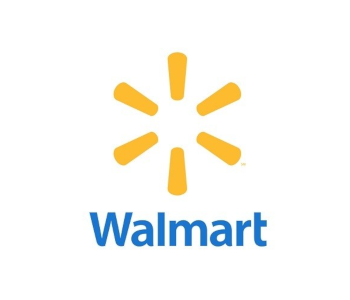 Walmart is a company that initially specialized in department and grocery stores and has now entered the e-commerce space to compete with Amazon. Similar to their retail rivals, they literally sell just about everything, including the kitchen sink.
They also have a good selection of tech products, including Fitbits. You can find all of the latest and past models and even refurbished units available for sale. With pressure from Amazon mounting, Walmart has stepped up its game with new innovations in the retail space to make your shopping experience better.
Why Shop at Walmart for Fitbits
Since Walmart started out as more of a brick and mortar store and is expanding into online retail, they are taking advantage of all that physical presence. They do have a lot of stores across the country, and it seems like every city and town has a Walmart nearby.
One of the advantages when it comes to shopping at Walmart is their pickup option. Since you're not that far away from a store, you can completely eliminate waiting for your Fitbit until it arrives. You can make your order and pick it up on the same day in one of their stores. It combines the convenience of online shopping and not falling in line to get your item. The great thing about this scheme is that you don't need to pay for any delivery fee.
Walmart also has an excellent third-party return policy where you simply drop off the item that you bought on its e-commerce platform in a store. That's it, you don't even have to coordinate with the seller. It's a quick way to return defective products without having to worry about the seller's policies since Walmart will take care of everything.
You can also look out for great deals that some companies like Fitbit may offer Walmart customers. They are a great alternative to other e-commerce platforms out there. If you want to get your Fitbit within the day and there's a store nearby, get it from Walmart.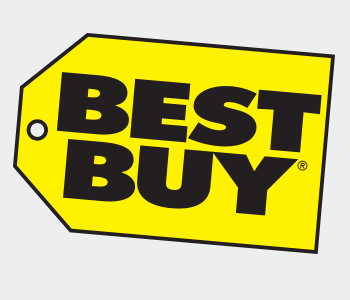 Best Buy is a company that specializes in consumer electronics retail. You can think of them as a Walmart that's dedicated to tech products. They started out as an audio specialty store and have branched out to what they are today. Similar to Walmart, they have now moved into the e-commerce space.
As a consumer electronics retailer, looking for Fitbit in their online stores is an excellent idea since they will surely carry it. They have the latest models, even accessories like bands and charging cables.
Why Shop at Best Buy
Shopping for consumer electronics is sometimes tricky. It's one thing to buy other items, but when it comes to tech, you would want to check them out first before making the purchase. Since Best Buy has physical stores, they act more as showrooms rather than actual stores. Yes, you can still buy in-store, but only a small percentage of visitors buy right away.
Additionally, Best Buy has a Price Match Guarantee, which basically matches the price of a product found at a local or online competitor. You're assured that buying on their platform will fetch you the lowest price possible while being able to check it out at their physical store if you happen to swing by one. You can avail of this guarantee when you're buying in their stores or even through their e-commerce platform.
How does this work? You simply need to find a qualifying product, and in the case of Fitbits, yes, they are included. Then you can head to their chat system and show one of their customer service representatives the website with the lower price on it, and they will match it.
Getting your Fitbit from Best Buy is great when you want to check out the item that you want beforehand. Once you're convinced and have thought about it, you can simply head on to your computer and order it online. They will even match the lowest price from a competitor store.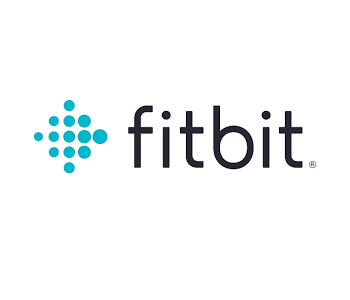 Fitbit's activity and fitness trackers continue to gain popularity, especially when consumers are slowly switching to wearables like smartwatches. In today's connected world, you can easily find great deals everywhere. That means getting your Fitbits is as simple as going to their website and visiting their online store.
One thing to note though with manufacturer stores is that you won't always get the best prices, but they do hold the occasional sale, and you can still find great deals. An advantage of buying in their online stores is that all their products and variations are always available. Their more popular models can sometimes be hard to find since stocks from other retailers might run out.
Getting your Fitbit in their Online Store
Everything Fitbit related will always be available, including accessories and even apparel. Shopping on the Fitbit website is particularly useful when you're looking for a hard to find model or one that's so popular that every major retailer has run out of stock.
Shopping at Fitbit's store also gives you peace of mind since you don't have to double check warranties, return policies, and after sales service since you're buying directly from them. However, if you want significant savings, then buying on their website might not be the best choice.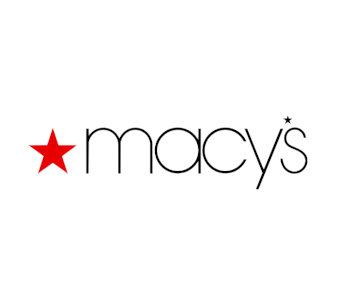 Macy's may not be the first retailer to pop into your mind when you're looking for a Fitbit. You may think of them as one of the legacy retailers, which in all honesty they are, but they have made great strides to improve their online business. They may be improving their physical stores, but they are also doing the same thing to their digital efforts.
Now that they have successfully embraced e-commerce technology, Macy's just don't deal with clothes and apparel, they sell tech products and gadgets as well. Their website is a great place to get your Fitbit. They make a lot of sales, and they can get aggressive with their discounts making them one of the retailers where you can get Fitbits at the lowest possible price.
Reasons to Shop at Macy's
Macy's is all about discounts. They're all about the reasonable prices, which they are known for in the department store business. But now, that has slowly crept into their overall e-commerce business that includes a lot of items, including tech products, particularly Fitbits. There have been a few sale seasons where they have the best deals on Fitbits.
As a retailer with physical stores, they definitely take full advantage of that with in-store pickup and same-day delivery. This simplifies their logistical needs compared to full-online retailers. This allows them to compete more aggressively.
When you have decided to buy a Fitbit, don't forget about Macy's. They may not be the most obvious choice, but if you're patient enough, they can surely give you the best deal out there among a variety of options.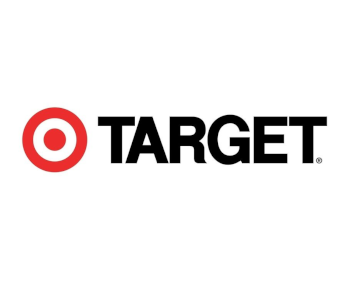 Target is another retailer with a lot of history. Similar to the legacy stores in this list like Walmart and Macy's, they started out as brick and mortar stores and moved on to the discount store model. Now they have fully embraced e-commerce to add to their existing business, further expanding their reach.
Target is probably not going to be your first option when shopping for a Fitbit. But, as with a lot of other e-commerce retailers, they carry the brand and a variety of their models. To be sure, if you're shopping for one of Fitbit's more popular models, Target has it for sale.
Perks Shopping at Target
Getting your Fitbit or any other product at Target's online store entitles you to some advantages. They know that they're up against larger and more popular e-commerce companies, so they need to take it to the next level in order for them to retain customers. That's why they offer a few perks that will improve your entire shopping experience, no matter what you buy.
One perk that you get when shopping at Target is their online return center. You can return any item you bought from them by directly printing out a prepaid return label and sending your item back. They pay for the shipping costs, and they don't really ask a lot of questions as to why you returned your item.
Target didn't forget their roots when they made the shift to e-commerce. Instead of physical coupons, they have created a smartphone app called Cartwheel. They release deals on their app that's not offered on their stores, and this gives customers some sort of exclusivity. Additionally, you can stack these coupons up to and create even better deals.
Similar to Best Buy, Target has its own version of a price match guarantee where you find an item in-store or in their online shop then look for that same item from a competitor retailer, and they'll match it, so you get the best deal.
Target may not be your first option when it comes to buying your Fitbit, but they do provide some great incentives as to why you should shop with them.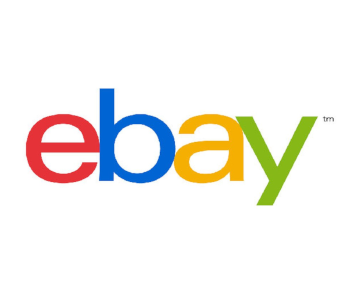 eBay is one of the first companies to offer e-commerce services. The thing that makes it unique compared to other similar platforms is that it mainly enables consumer-to-consumer sales. That means anyone can sell their products on eBay. Of course, manufacturers like Fitbit can put their items up for sale as well, but the majority are from other people who are selling brand new or pre-owned models.
eBay initially started with auction-style sales, and soon evolved and included a traditional e-commerce shopping experience for a lot of consumer goods that may not work well with bidding. This is particularly useful for products like Fitbit where prices can easily be researched so exceeding that price won't make a lot of sense to consumers.
Reasons to Shop Fitbits on Ebay
An exciting feature of eBay is the ability for anyone to list a product and sell it. This opens up the market for pre-owned items, including Fitbits. You can buy used activity trackers which makes for a great bargain. These are usually priced at significantly lower prices compared to other retailers, so it's great to look out for excellent deals here.
Be Extra Careful
he ability for anyone to sell their wares on eBay has its own set of advantages, but it comes with some risks. If you're a new buyer, it helps to be vigilant and read the sales page over and over so you can make sure whether the item that's up for sale is brand new or used.
A majority of the sellers on eBay are legit and will provide you with the item you bought. However, just make sure to check their reputation via their feedback history, so you know who you're dealing with.
eBay is definitely not your usual e-commerce platform, but there is a possibility that you can score an attractive deal if you look closely.
Things to Consider on Where to Buy Fitbits
Since these devices have become very popular, there are a lot of places where you can get them. There are also a number of them with different specs and features, so no two Fitbit models are alike. The Fitbit Ionic may have some overlap in terms of features when compared to a Fitbit Charge, but there is definitely a significant difference.
Availability
Ecommerce stores may have Fitbits in stock on their virtual shelves, but not all will carry every single model there is. Stocks between stores can vastly vary, meaning some models can be found in one store but not in the other.
Customer Service
There is also the customer service factor. Not all stores offer the same level of service as the best ones. Some may have different return or refund policies where you might be entitled to one in a large e-commerce store but not in another.
Shipping Times
You will also want to consider each store's delivery schedules. Some retailers have the capability of getting their stocks to you in a day as long as you get their premium service. Others may offer free shipping or at a reduced rate.
Price
As always, when you go shopping, the most significant factor is the price. Fitbit publishes a recommended price for all of its models. Some retailers, for the most part, stick to this but on occasion, there might be some slight difference, and if you can take advantage of that, you're definitely getting a deal. You can also watch out for the seasonal sales period like Black Friday, where different stores have their own promotions which allow you to get an excellent deal for your fitness tracker.
Get Your Fitbits
There are a lot of places where you can buy Fitbits online. These places are reputable and can definitely deliver your purchase. Each one of these retailers has its own set of strengths that make them unique. Wherever you choose to buy, you can surely get a great deal.
Amazon, as the e-commerce leader, is clearly the top choice to get products like Fitbits. However, other retailers are closely nipping at their heels and have their own unique promotions so that you'll choose to buy from them. As long as you buy from reputable stores that we have listed down, you'll never go wrong when you buy your favorite Fitbit model or accessories.