Canon Black Friday Camera Deals Released
3D Insider is ad supported and earns money from clicks and other ways.
Black Friday is the best day of the year to get a Canon camera on sale. Major retailers will be selling popular models according to leaked flyers. These are all of the deals that we have found so far. We will continue to update this page as we find more. Most of these deals start on Thanksgiving day and end on Cyber Monday.
Canon EOS Rebel T6
Black Friday Price: $399 Retail Price: $749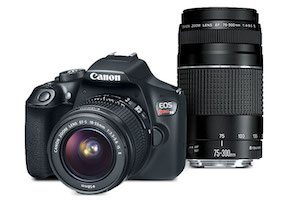 The Canon EOS Rebel T6 is a popular DSLR bundle for people looking to get started with photography. Last year, this model was selling for $449 for Black Friday, so you can save even more money. The T6 repackages technology from older models to create a reliable and affordable camera.
This model offers a lot for the money. You can capture 1080p video with the 18 MP sensor. The battery allows you to take up to 500 images as well. It has a WiFi based photo sharing feature to make it easy to look at your images after the shoot.
You get a 9 point autofocus module, which makes focusing on a target a breeze. The autofocus does struggle in low light conditions and with fast moving objects though. Speaking of lighting, the ISO range is 100 – 6400. There's an option to expand it to 12,800. The ISO range helps the camera take nice photos, but they can be oversaturated in some instances.
This bundle comes with the camera and two lenses. One is for short range and the other for long distance photos. It also comes with an SD card and a carrying case.
This camera is for people who want tried and true technology at a reasonable price. This is the cheapest you will get the camera all year round. It will be on sale at Best Buy and Sam's Club.
Canon EOS 80D
Black Friday Price: $1199 Retail Price: $1799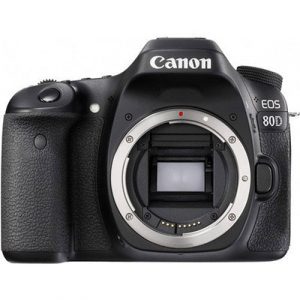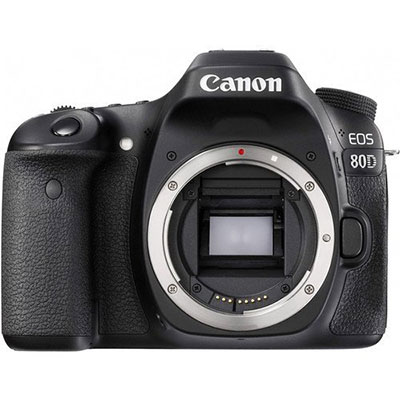 The Canon 80D camera is for intermediate and professional users. It has a 24 MP sensor and 45 points of autofocus. This means that it can quickly take photos of fast moving targets. The ISO has a maximum of 16,000, which means you can get excellent images in low light conditions.
Overall, this camera offers a ton of features for more serious photographers. It will be on sale at Best Buy.
Canon PowerShot SX530
Black Friday Price: $199 Retail Price: $379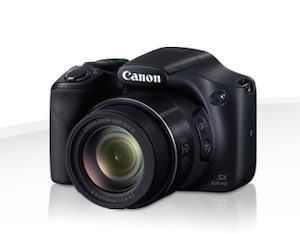 The Canon Powershot SX530 has it all for people who want memories without all of the fuss. It has a built-in optical lense that can zoom up to 50x. This will help your images stand out. It has a 16 MP sensor, so you will get high-quality photos.
Not everyone wants all of the complicated features that DSLR cameras have. This is a simple camera that offers high-quality photos for a solid price. It will be available at Best Buy as well.
Canon EOS Rebel T7i
Black Friday Price: $899 Retail Price: $1199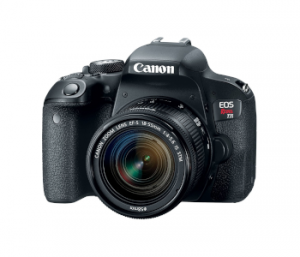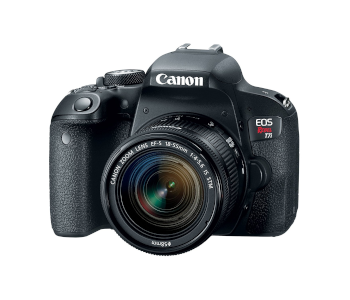 The T7i is a model up from the the T6 and it has quite a few more features. It comes with two lenses to help you capture things at any distance.
This camera has the same 24 MP sensor as the 80D. It also has 45 points of autofocus for quick images. It can take video in full 1080p resolution. The maximum ISO is 25600, which is fantastic. This camera can take 600 shots per battery.
You might be wondering, why would any pay extra for the 80D? The reason is because the shutter speed is twice as fast, which makes it a much better camera for sports. It also has a better battery life that's capable of 960 photos. This deal will be at Best Buy like the others.
Point and Shoot Cameras
The following point and shoot Canon cameras will be offered on sale at Best Buy:
Canon PowerShot SX720 HS 20.3-Megapixel Digital Camera for $229 (was $379)
Canon – PowerShot G7 X Mark II 20.1-Megapixel Digital Camera for $599 (was $699)
Overall, there are solid Canon camera deals available for Black Friday. There are discounts on models for everyone, from professionals to people just starting out.