Canon Camera Cyber Monday 2018 Deals
3D Insider is ad supported and earns money from clicks, commissions from sales, and other ways.
Canon produces some of the best and most popular DSLR and mirrorless cameras.  Many of their models have been deeply discounted for Cyber Monday. You can save hundreds of dollars with these deals, especially for the higher end models.
DSLR Cameras
Mirrorless Cameras
Mirrorless cameras are lighter and more portable than DSLRs. Regular cameras use a big mirror to reflect the light onto the sensor. Mirrorless cameras skip the mirror and they use an electronic viewfinder. They are quickly overtaking DSLR cameras in popularity.
Canon's lineup of high-quality cameras has options for both beginners and professionals. Let's take a look at four of their most popular models to help you choose the best camera. These cameras vary in their features and in their price range.
Canon PowerShot SX530
Cyber Monday Price: $199 Retail Price: $379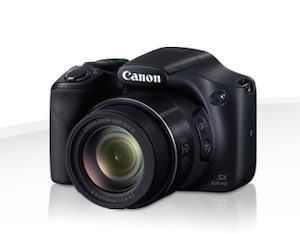 The Powershot SX530 is the perfect camera for beginners who just want something that works. Despite the beginner-friendly build, the Powershot SX530 is still a very powerful camera with its 16MP high-sensitivity CMOS sensor and the ability to capture 1080p Full HD video. Capturing the perfect close-up shot is made easier with its 50x optical zoom capability. Crafting beautiful and unique shots is made easier even for beginners with its Zoom Framing Assist and Creative Shot features.
The Powershot SX530 also comes with built-in WiFi connectivity and the Cannon Camera Connect app, which helps you transfer photos and videos directly to various web devices. The NFC technology also makes it more convenient to transfer data to nearby NFC-compatible devices. The Mobile Device Connect feature provides one-touch wireless transfer function to view and download photos from your smartphone.
Canon EOS Rebel T6
Cyber Monday Price: $399 Retail Price: $749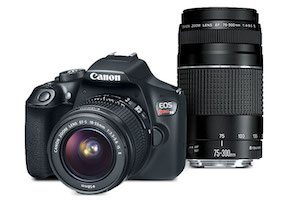 The Rebel T6 is designed for beginners who are interested in dipping their toes in the world of DSLR cameras. By repackaging the technology of older cameras, Canon has managed to come up with a DSLR camera that is both beginner-friendly and affordable. The camera features an 18MP CMOS sensor that can capture 1080p video. It has an ISO range of 100 – 6400, which is not as wide a range as higher end DSLR cameras, so you might struggle in low-light conditions. With only 9 autofocus points, the autofocus speed of the Rebel T6 is not impressive but should do well enough as long as the subject is not rapidly moving.
This camera bundle comes with two lenses: The 18-55m lens is good for capturing closer objects, while the 75-300mm "zoom" lens is perfect for capturing distant objects.
Canon EOS Rebel T7i
Cyber Monday Price: $899 Retail Price: $1199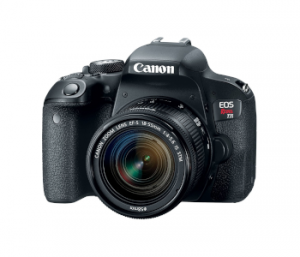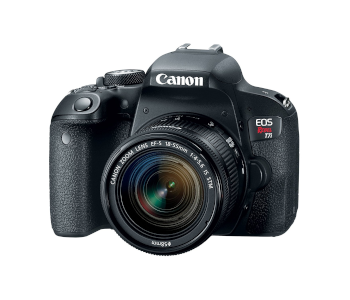 The T7i is a huge upgrade to the T6 in almost all aspects. It features a 24 MP APS-C CMOS sensor and can record Full HD 1080p videos. It has an impressive 45-point all cross-type autofocus system with dual pixel CMOS that allows you to focus on objects even as they are rapidly moving. With an ISO range that goes up to 25600, the T7i can capture high-quality images even in low light.
This bundle also comes with two lenses: the 18-55mm standard portrait lens and the 55-250mm zoom lens. It has all the accessories you will ever need, including a camera backpack, a monopod, a SanDisk 64GB memory card, a neck strap, and a filter kit.
Canon EOS 80D
Cyber Monday Price: $1199 Retail Price: $1799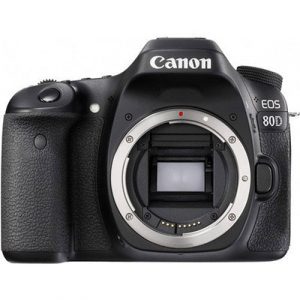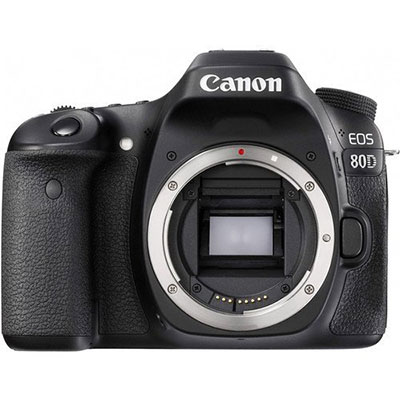 The 80D is a professional-grade camera that features a few upgrades from the Rebel T7i. In addition to featuring the same 24MP CMOS sensor, the 80D has a shutter speed that is twice as fast as the T7i. This makes the 80D the perfect camera for capturing high-speed subjects, such as in sports or wildlife photography. With an ISO range of up to 25600, the 80D can capture high-quality images even in challenging low-light conditions.
Overall, Canon has released impressive camera deals this year. This is your last chance to save on a Canon camera before they return to their regular prices.