Cyber Monday VR Headsets (Oculus Go, Rift-S, HTC Vive, PSVR)
3D Insider is ad supported and earns money from clicks, commissions from sales, and other ways.
VR headsets are a means of experiencing the world of virtual reality. VR headsets come with controllers that allow you to play games and move in a virtual space. The headsets are quite well-designed and have various adjustments that prevent your eyes from straining or your head from aching.
The latest VR headsets are quite easy to operate. None of them require you to stick your phone inside the headset. Instead, the VR headsets these days are wireless and will pair with your phone or a PC/laptop to give you an immersive experience.
The two most popular companies offering virtual reality headsets are Oculus Rift and HTC Vive. Normally, VR headsets cost a few hundred dollars and often well over a thousand dollars. However, this Cyber Monday, you can get some stellar discounts on top-rated VR headsets. You can even find headset kit deals which are combo deals with more than just a headset.
We have compiled below some of the best Cyber Monday deals for virtual reality headsets. Happy Gaming!
Oculus Go Standalone 32GB
Original Price: $199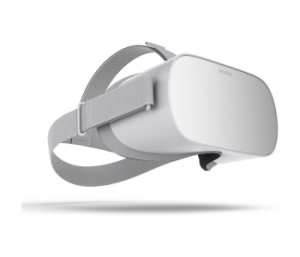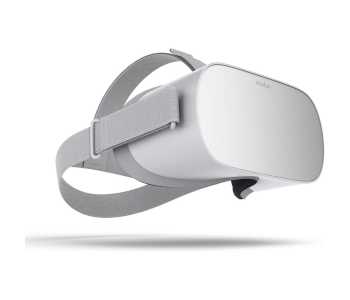 Cyber Monday Price: $149
The Oculus Go is the company's entry-level virtual reality headset. It pairs with a smartphone and allows you to access plenty of VR content on Oculus's own library or online. This headset comes with one controller, a frame spacer, a power adapter, and a AA battery. The Oculus Go headset comes in a 32GB version and a 64GB version. The 32GB costs $199. However, you can get a Cyber Monday discount of $50.
Oculus Go Standalone 64GB
Original Price: $249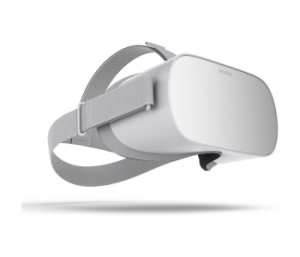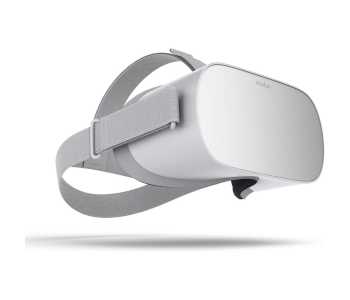 Cyber Monday Price: $199
The Oculus Go 64GB is the higher memory version of the Oculus Go 32GB headset. It has the same features as the 32GB Oculus Go such as a Halo design, a wide quad, fast-switch LCD, and an enhanced field-of-view. Being a "standalone" headset, it does not require additional devices. Simply use the Oculus Companion App on your phone and you are good to go.
Get a $50 discount on the Oculus Go 64GB and buy it for $199 as part of Newegg's Cyber Monday special.
Oculus Rift S RC-Powered
Original Price: $399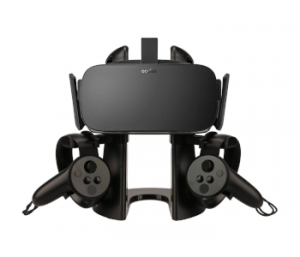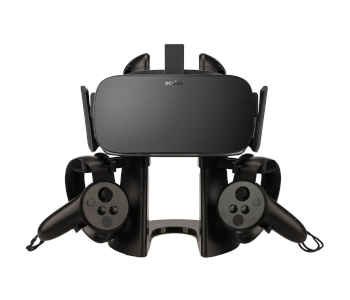 Cyber Monday Price: $349
The Oculus Rift S is the company's most advanced PC-powered gaming headset. This headset has a pretty neat design based on a halo headband which ensures that the headset stays on your head even if you go through fast or rigorous movements while playing a game. You get two touch controllers with the headset. A $50 discount is available as part of the Cyber Monday deal on Newegg.
HTC Vive Cosmos
Original Price: $699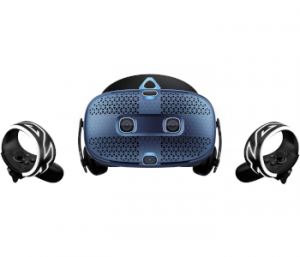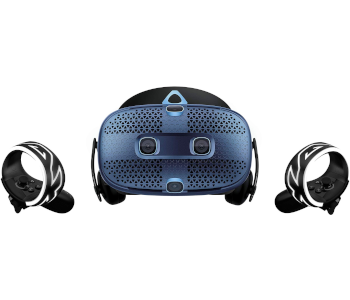 Cyber Monday Price: $599
The HTC Vive Cosmos is a lower-priced HTC Vive product. It has 6 tracking cameras to get comprehensive field-of-view and movement coverage. The IPD can be adjusted for visual comfort as well.
The HTC Vive Cosmos can be paired with a range of VR-enabled desktops and laptops. There is no need for bulky base stations. A flip-up design allows you to easily step in and out of the virtual world if there is any pause needed while playing.
A $100 discount is available on this headset as part of a Cyber Monday deal. 
HTC Vive Pro Starter Kit
Original Price: $1121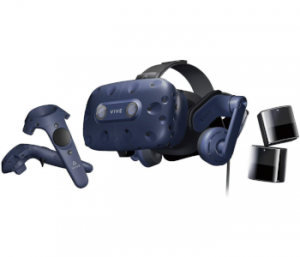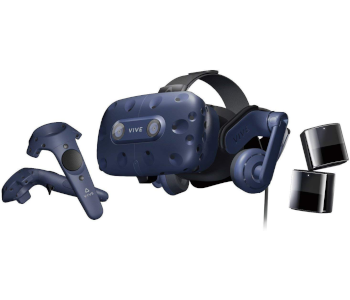 Cyber Monday Price: $899
The HTC Vive Pro Starter Kit contains a headset, a Link Box, a base station, and controllers. 
Your machine needs to have, at a minimum, the GeForce GTX 970 or the Radeon R9 290 or a better graphics card in order to use the Vive Pro Starter Kit. Enjoy 360-degree tracking of movements and high-impedance headphones with the Vive Pro headset.
You can purchase this $1121 kit for only $899 as part of a Cyber Monday deal.
HTC Vive Pro Kit
Original Price: $1399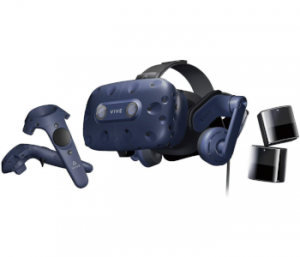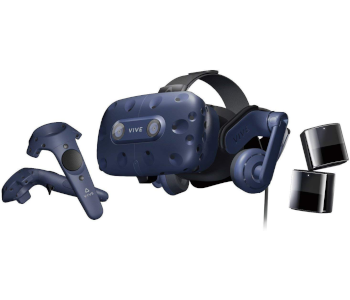 Cyber Monday Price: $1298
The HTC Vive Pro Kit is an enterprise-level product designed to help you better engage with your company's customers using virtual reality.
The Pro full kit contains the Vive Pro headset, second-generation controllers, Stream VR Tracking 2.0, and offer 7M X 7M room-scale stage. The performance specs are all on the top-end of the spectrum.
You can avail of a $100 discount as part of a Cyber Monday deal and purchase this headset for $1298.
Some other interesting deals:
Playstation VR (plus Mega Blood and Truth Everybodys Golf) – $250 (was $350)
Lenovo Mirage Solo with Daydream – $300 (was $400)