DJI Black Friday Sale Has Started – Save 34%
3D Insider is ad supported and earns money from clicks and other ways.
DJI's Black Friday sale officially started a few hours ago. You can save up to 34% on popular DJI models including the Mavic Air, Spark,  and Tello. DJI is a premium brand and they rarely offer discounts. This sale will end the day after Cyber Monday on November 27th.
Here's the sales that DJI has released:
Mavic Air for $699 (save $100, was $799)
Mavic Air Fly More Combo for $899 (save $100, was $999)
Spark for $359 (save $40, was $399)
Spark Fly More Combo $459 (save $90, was $549)
DJI Tello $79 (save $20, was $99)
DJI Tello Boost Combo $99 (save $50, was $149)
DJI Goggles RE $449 (save $100, was $549)
The Fly More Combos come with two additional batteries, a carrying case, and a bunch of other accessories.
DJI Mavic Air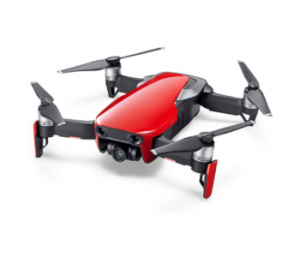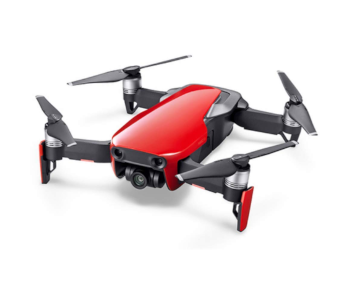 The DJI Mavic Air ($699) is one of the company's newest models. It was released in January and it is arguably the best drone for everyday users. That's because the wings fold into the body of the drone to create a design that's literally small enough to fit in your pocket.
Despite its small size, the DJI Mavic Air offers an impressive flight time of 21 minutes. It has a 4K camera with a 3-axis gimbal that can take 12 MP photos. It can also fly up to 2.4 miles (4 KM) away from the controller.
The Mavic Air has all of the intelligent flight features like Follow Me mode that you would expect in a DJI product. This means you can mountain bike, run, or do just about anything and the drone will follow you automatically. The Mavic Air has front and rear obstacle avoidance sensors, so you can be confident flying it in challenging terrain.
We were surprised when DJI announced that it would discount the Mavic Air. That's because DJI doesn't normally discount new drones. That's why the brand-new Mavic 2 was not put on sale. Overall, the Mavic Air is a phenomenal drone that offers maximum value for its compact size.
DJI Spark

The Spark ($359) is a beginner drone that offers good features for the money. At $359, the Spark is at its lowest price ever if you consider the free controller that comes with it. Last year, the Spark was on sale for $399 on Black Friday without a controller. You can fly the drone with just your phone but the range is significantly reduced.
The Spark is half the price of the Mavic Air and it still has a ton to offer. The flight time is approximately 16 minutes and the drone has a maximum range of 1.2 miles (2 KM). It has a 1080p camera with a 2-axis gimbal. It's capable of 12 MP photographs. The Spark is about the same size as the Mavic Air but the wings don't fold, which makes it quite a bit less portable.
DJI Tello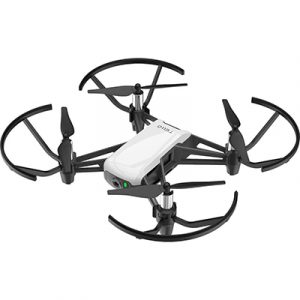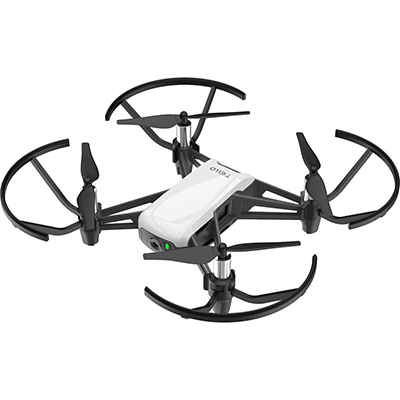 The Tello ($79) is a starter drone that offers fantastic battery life for its price. You can fly it for up to 13 minutes. The Tello does not come with a controller. You can use your phone or even a laptop to control it.
The best feature of the Tello is that its programmable using Scratch. This makes it a great gift for coders and kids learning to program. The Boost Combo comes with two additional batteries.
DJI Goggles RE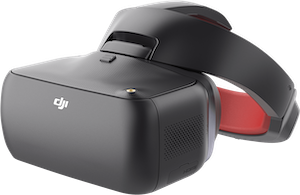 The DJI Goggles RE ($449) are the best FPV goggles you can get. FPV stands for first-person-view and it allows you to use the drone's camera as your eyes. This gives you a bird's eye view as you soar through the sky.
These are the Racing Edition (RE) version, which features an extremely low latency of 50 ms compared to 110 ms for the regular version. They also support two channels (2.4 Ghz and 5.8 Ghz) for a lot less interference. This version has an SD card that you can add to record the footage.
Overall, DJI is offering a solid Black Friday sale this year. They have discounted a range of products. Some people might be disappointed that drones like the Phantom 4 or Inspire 2 will not be discounted, but DJI never discounts their more premium models.