Drone Black Friday 2019 Deals
3D Insider is ad supported and earns money from clicks, commissions from sales, and other ways.
Black Friday is the best day of the year to get a deal on a drone. You can save hundreds on a drone regardless of whether you are new to the hobby or adding to your collection. These deals will go live on different dates. DJI will be starting their Black Friday sale a bit early on November 24th.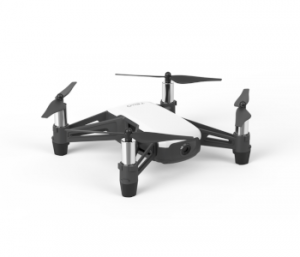 DJI Tello
Original Price: $99
Black Friday Price: $79
The DJI Tello is a great drone for beginners. It has a 13 minute flight time which is above average for drones in this price range. It has a 5MP camera that's capable of 720p video. The drone has a maximum range of 100 meters and you control it using your phone.
The DJI Tello is unique because you can program it using Scratch. This allows you to code instructions and the drone will fly the way you tell it to. This makes it a great gift to inspire a love of coding in kids or even for adults.
The Tello ways just 80 grams and it is very portable. It's hard to find a drone at this price that's comparable in flight time and in the quality of the mobile app that powers it.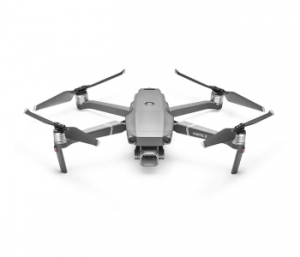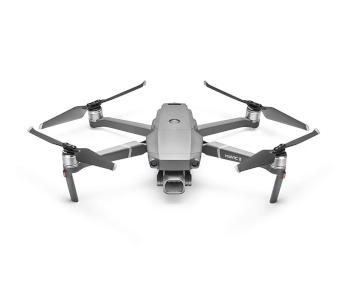 DJI Mavic 2 Pro
Original Price: $1729
Black Friday Price: $1379
The Mavic 2 Pro is the best consumer drone that you can buy. It has an impressive flight time of 31 minutes and a range of 8 kilometers (almost 5 miles).
The camera can take 20 MP still photos, which is up from 12 MP in the previous version. Not only that, but it can take video in 4K at 30 frames per second. The 1-inch CMOS sensor is 4 times the size of original Mavic Pro. This dramatically improves its ability to capture video in low-light conditions.
The Mavic 2 can fly at up to 44 miles per hour. It is also the first DJI drone that has complete 360-degree obstacle avoidance. This should give you the confidence to take on more challenging flights knowing that your drone is much better protected from bumping into things. Additionally, it sports the new ActiveTrack 2.0, which is an improved version of DJI's follow me mode.
The Mavic 2 Pro has been discounted by $350, so this is a great time to pick one up if you have been on the fence about it.
Altair Falcon AHP
Original Price: $119
Approximate Black Friday Price: $99
The Altair Falcon AHP is designed to be easy to fly for beginners. Many people try flying drones for the first-time only for their controllers to disconnect and the drone to go flying away. The Falcon AHP has several features to prevent this including an autonomous hovering and positioning system. Additionally, it has propeller guards to prevent the drone from getting damaged if you bump into something.
This drone comes with two batteries, which means that you can charge one while flying with the other. This drone has an 8 – 10 minute flight time so having multiple batteries increases the fun by a lot.
The Falcon AHP has a 720p camera with a 120 degree field of view. Overall, this drone is a solid choice for people wanting to get a drone. Unlike the DJI Tello, this drone comes with a controller.
Altair Outlaw SE
Original Price: $349
The Altair Outlaw SE is a great drone to buy if you want something a little cheaper than a Mavic Mini with most of the features. It has a 1080p camera that you can use in first-person-view. It is also a drone with GPS, which is pretty rare for this price. GPS can dramatically improve hovering accuracy and allow for more autonomous flying.
Another great feature of the Outlaw SE is that it has follow me mode. When activated this will follow a subject while they move around.  The Outlaw SE also has a solid flight time of 18 to 20 minutes and a maximum range of 600 meters.
Overall, there are some great Black Friday deals on drones this year. More deals are sure to be announced from smaller manufacturers soon. You can save big money regardless of your budget and the features you are looking for.