12 Best Drone Training Courses that You Can Take Online
3D Insider is ad supported and earns money from clicks, commissions from sales, and other ways.
Although modern drones are deliberately designed so that even people with no experience can learn to fly them within a couple of minutes, going beyond this skill level can take a serious amount of effort. If you're looking for ways to level up your drone flight skills or aeronautical knowledge, then the good news is you can do so by signing up to any of these excellent online drone training courses we've listed below.
There are so many online sites that offer drone training courses that it can feel a bit overwhelming having to pick just one or two. To help you decide, we've narrowed down the selection to just the best ones there is. Whichever of these courses you pick, we guarantee that you'll have no regrets.
Pilot Institute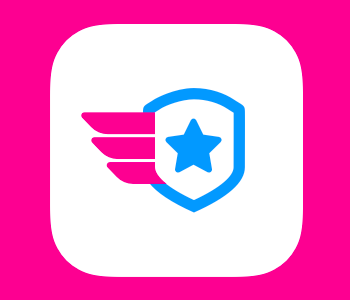 More than 4000 students have taken the Part 107 training course by Pilot Institute, and they boast of a truly impressive 99% passing rate for these students. The course consists of 12.5 hours of instructional videos, with the modules culminating in a total of 20 quizzes. Once you complete the course, you can complete three full practice exams.
All of the video content can be accessed through a web browser or a mobile device. You even have the option of saving them locally so you can view them later. Since most of the lessons are only about three minutes long, they're just the perfect length for watching on your morning commute or while having lunch.
When you sign up for the course, you get lifetime access to all of its materials. This is great for when you the time for the recurrent knowledge test comes around, as you'll have enough videos to brush up on Part 107 topics. You also gain access to Pilot Institute's community of students and instructors. Should you need clarifications on any of the lessons, just leave a comment and you'll be sure to get a response quickly.
As with any reliable Part 107 training provider, Pilot institute offers a $150 money-back guarantee should you not pass the knowledge test on your first try. They will also give you a full refund on top of that. The Pilot Institute Part 107 training course normally goes for $249, but they have graciously offered a $50 discount to readers of 3D insider. Simply use the discount code 3DINSIDER50 at checkout to bring down the price to $199
This course was designed especially for recreational drone pilots or new drone pilots with little or no experience. Again, the lessons of this course are given as short video clips that total about 4.5 hours of content. It covers everything that newbie drone pilots need to know – basic flight maneuvers, weather indicators to watch out for, the basics of controlled airspace, and how to get nice aerial photos and videos.
At only $59, this is one of the cheapest online drone training courses that you can get. Even with the friendly price tag, it provides lifetime access to content that Pilot Institute updates and revises based on changes in drone technology or legislation. All of the videos can be accessed on mobile and can be saved locally for later viewing.
If you're looking to dip your toes into basic drone-related knowledge but aren't quite committed enough to take the plunge into commercial drone flight, then this course is a low-cost way of developing your skills. While there are dozens of free YouTube videos out there that also try to achieve such a goal, the Pilot Institute course is much more organized and has been designed by a qualified drone flight instructor.
The Part 107 training course by Drone Pilot Ground School is considered by many to be one of the best in the industry. The highly comprehensive curriculum of their training course has been designed by a team of highly experienced and qualified professionals, bolstering their claim of a 99% passing rate.
The approach of Drone Pilot Ground School is for their students to learn more than what's just enough to pass the Part 107 knowledge test. Instead, they want their students to adopt a "pilot mindset" that is focused on safe operations and systematic decision-making. Should you wish to take your drone flight skills a notch higher, then Drone Pilot Ground School also offers an in-person flight training class in any of their more than 20 training facilities all over the US.
Each lecture of the course consists of an instructor-led video with detailed illustrations, a corresponding written lesson, and a quiz that tests your understanding of the lesson. The written lessons can be downloaded in PDF and printed so you can go over them in your own time. The online videos can also be accessed through a mobile device, allowing you to get study time in at any point in the day. At the end of the course are five different practice tests that will help you anticipate the types of questions you'll encounter in the actual Part 107 knowledge test.
In addition to the basic lessons that you'll need to earn your Part 107 license, Drone Pilot Ground School has also thrown in some useful bonus content with this training course. These include lessons on getting drone hull and liability insurance, how to apply for a Part 107 waiver, how to price your professional drone services, how drones are used in real estate, and the legal considerations of starting a drone-based business.
At $299, the Drone Pilot Ground School Part 107 training course is one of the more expensive options on this field. However, the value and quality of its content are undeniably good. It also gives lifetime access to its ever-evolving lessons, which also makes it an excellent choice for when you need to review for the recurrent knowledge test. Should you fail the knowledge test on your first try, Drone Pilot Ground School will pay you back the $150 testing fee AND will refund the whole cost of the training course. It's essentially a risk-free move, so there's not much reason for you not to go ahead and sign up.
Drone Launch Academy is best-known for their Part 107 online test prep course, which is considered one of the best. With a whole series of video lectures, over 200 practice questions, and a printable e-book, this course offers more material than most other Part 107 training courses out there. With a more than 99% passing rate, the track record of Drone Launch Academy when it comes to preparing drone pilots for the Part 107 knowledge test is nothing less than stellar.
Drone Launch Academy is so confident about the quality of their Part 107 test prep course that they will give you your money back AND the $150 testing fee should you fail the knowledge test on your first take. This is a very bold move that speaks about how confident they are with the course that they have designed.
If those aren't enough to convince you, then why don't you take a preview of the course? The first few lessons of the course can be viewed for free in the course website. If you don't want to risk losing your money on a poor-quality Part 107 test prep course, then this is essentially a risk-free option.
We've already cited a pretty excellent aerial photography course from DARTDrones, so we'd like to highlight this amazing online course from Drone Launch Academy on drone filmmaking. The pitch behind this course is solid: what this course provides is the difference between a run-of-the-mill drone filmmaker and one that can command rates that are three to five times higher.
The course has everything you need to learn from start to finish. From picking the hardware you need (and DON'T need) to adjusting your camera settings, and editing and color grading your footage, the course will hold your hand through the journey to becoming an excellent drone videographer, video editor, and filmmaker. Even if you don't know how to use industry-standard software like Adobe Premiere Pro, the course provides a quick crash course, so you won't need to look for help elsewhere. There are even scenario-specific lessons such as how to salvage shaky or over-exposed footage.
At the end of the course is a virtual shadow walkthrough where a professional drone filmmaker takes you through of flying a drone, capturing footage, and editing to produce the final cut. This is one of the most comprehensive and user-friendly online courses on drone filmmaking, and we highly recommend it.
DARTDrones
If you're looking for an online drone training provider that offers a wider selection of training courses, then DARTDrones definitely deserves your consideration. Their selection isn't the largest, but they offer something for all levels of drone pilots – from the beginners to the professional ones looking to expand their horizons.
1. Part 107 Drone Pilot License Test Prep
The online Part 107 test prep course of DARTDrones was designed with short and engaging modules to appeal to busy professionals who can't spare a lot of time to watch video lectures. With more than 40 highly experienced flight instructors at the helm, the distinguished pedigree of DARTDrones is a great assurance of the quality of their training courses.
On top of an interactive training course consisting of multiple modules, this Part 107 online test prep course provides a 45-page student guide and 300 sample questions so you can learn at your own pace. The whole course can be finished in somewhere between 8 to 15 hours.
A value-adding feature provided by DARTDrones is a once-a-month webinar hosted by one of their expert instructors where members are free to ask questions on any Part 107 topic. Members can also ask for a real-time review of some of the most difficult questions that come up during the Part 107 knowledge test.
At $250, the Part 107 online test prep course of DARTDrones isn't cheap but is also far from being the most expensive. The biggest downside is that the course material is only accessible for six months once you get started.
2. Starting a Drone Business Under Part 107
No matter what industry you're in, starting a new business from the ground up will always be an intimidating task. This course was designed by the DARTDrones dedicated Entrepreneurship Curriculum Development Team to help you get started with everything you need to know to make your drone business a success. From developing your business strategy to selecting the equipment to buy and all the legal and insurance considerations, finishing this course can give you an instant leg up over the competition in any field of commercial drone-based services.
Making a mistake early on in your drone-based business can be very costly and can result in your business crashing before it can even get off the ground. The best way to ensure success is to have a solid foundation of business fundamentals – something that this online training course can adequately deliver on.
3. Online Aerial Photography Course
Aerial photography is, by far, one of the easiest ways that you can start earning with your drone. If you have any photography experience, then you might be pre-disposed to start building a career as a professional drone photographer. However, there are still certain aspects of drone photography that you might need to learn about before you can excel in the field.
This quick 40-minute online seminar is perfect for getting you started as a drone photographer. It covers practically all of the basics, including how to get the best angles, how to maximize the benefits of weather, and the best camera settings to use for various types of shots. The course also provides a quick primer on how you can keep your clients happy. Best of all, the course only costs $100. If you're aspiring to start selling your drone shots for a pretty penny, then this online course by DARTDrones is certainly worth the investment.
Drone U
Drone U has been the perennial choice for drone pilots who want to get some online training on a budget. The pricing scheme of Drone U is unique. Instead of a fixed price for every training course, Drone U charges for a monthly or annual subscription that gives you access to ALL of their online content. Best of all, the subscription is quite affordable at only $47 per month or $470 per year.
Drone U has one of the most comprehensive selections of online courses, both for beginners and advanced drone pilots. They have a Part 107 test prep course, a recurrent test prep course, video replays of in-person classes for Part 107, and over 350 sample test questions.
The real stand-out features of the Drone U curriculum are their industry-specific pro-level training courses. These aren't just courses for drone photography and filmmaking (although they have those, too) but touch on more specialized fields such as drone mapping, industrial inspection, and thermography. There are way too many courses in Drone U, but we'll just highlight some of our favorites.
1. Comprehensive Mapping
Mapping is probably one of the highest-paying jobs that you can get as a drone pilot. Naturally, the more skilled you are, the higher rates you can command. Making the shift from a good to a great drone mapping professional is the aim of this online course – Drone U's advanced course on drone mapping. The course offers lessons on every step of the process, from image acquisition to editing and cleaning up of points clouds.
2. Shooting and Mapping Construction Sites
Drones can significantly shorten the workflow of many processes done in construction sites such as inspection, surveillance, and volumetric calculations of stockpiles. Of course, safety and accuracy are just as important as the quality of data when flying over construction sites. If you want to offer your service to the construction industry, then this course will help you identify the hardware and software you'll need and the deliverables that you'll have to commit.
3. Cell Tower Mapping
Inspection of critical infrastructures, such as cell towers, may be one of the most lucrative jobs for a commercial drone pilot but it's also one of the most complex. Cell towers present the constant threat of electromagnetic interference, which also makes it a very skill-intensive task. This online course will take you through all the hardware and software considerations and legal issues you'll need to negotiate around to successfully make it in the field of drone-based cell tower inspection and mapping.
4. Intro to Drone Thermography
Drones aren't just about cameras anymore. Sophisticated drones with customizable payloads can be equipped with even more advanced tech such as infrared thermal cameras. This branch of drone services, called thermography, can be used to identify anomalous hotspots that are invisible to the naked eye. This technology can be used to detect damaged sections along pipelines, electrical wires, or building insulation. It's also pretty reliable in surveillance and search and rescue. Drone thermography is a niche application, meaning that it can potentially be very lucrative for you. This course is a good introduction to the concept of thermography and the types of thermal cameras available, and what each type is used for.
Final thoughts
It's often said that, nowadays, everything you need to know you can probably find online. In the world of drone flight, this statement isn't far from the truth. With millions of drone pilots all over the world, the business of offering online drone training courses has become as lucrative as the drone careers that they were made to support. That isn't a knock on these training websites – they simply struck while the opportunity was there.
For us drone pilots, this wealth of training opportunities means that we can improve our skills and knowledge in the convenience of our homes. Most of these online courses even provide a certificate once you've completed them, which is a nice piece of paper that you can show off to potential clients. What's not to love about online drone training courses? They're cheap, convenient, and filled to the brim with valuable content.