Fitbit Cyber Monday 2019 Deals (Charge 3, Versa Lite, Versa 2, Ionic, etc)
3D Insider is ad supported and earns money from clicks, commissions from sales, and other ways.
In an era of health awareness and fitness, wearable technology products like Fitbit have gained a lot of popularity. Fitbit is perhaps the most popular health-band company that offers a wide variety of bands/watches that are targeted towards men, women, and children.
Fitbit products have sensors that measure vital stats like heart rate, calories, steps taken, and even sleep patterns. Depending on the capability of a particular Fitbit band, its price varies accordingly. This Cyber Monday, there are multiple deals being offered by retailers on Fitbit products.
Take advantage of this deal and not only save money but also save some trips to the doctor as well by staying healthy. Important metrics to evaluate when selecting a Fitbit band are the battery life, the number of functions offered, the design, the connectivity options, and water resistance.
Fitbit Ace 2 Activity Tracker
Original Price: $70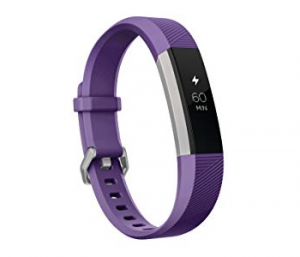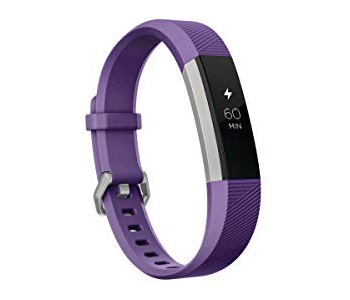 Cyber Monday Price: $50
The Fitbit Ace 2 is a health band geared towards kids. It has a 0.7-inch display and is water-resistant as well. It can get call alerts from smartphones and parents can easily get in touch with their children. Kids will find it fun to set different clock faces on this health band.
This band can be purchased at a $20 discount on the original price of $70. Best Buy is offering a Cyber Monday special for the Ace 2. This Fitbit comes in 3 different colors and can be a great holiday gift for your young one.
Fitbit Versa Special Edition
Original Price: $200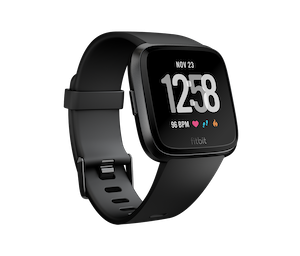 Cyber Monday Price: $120
The Fitbit Versa is a watch and it has a battery life of 4 days. The display size is fairly large at 24mm by 24mm. This health watch is water-resistant up to 50 meters and it can track your sleep as well. The number of steps you take every day, your heart rate, and your calories can all be tracked by the Versa Special Edition.
The Fitbit Versa is compatible with select iPhones, Android phones, and Windows phones. It also has an NFC chip which can be used to make quick payments at stores and retailers. Bluetooth connectivity allows you to pair your watch with another device.
You have two color options in a Cyber Monday special deal for the Fitbit Versa. Best Buy is offering this watch for a massive 40% discount on the original price. This watch is perfect for adults who are active or want to get into shape and keep an eye on their health metrics.
Fitbit Versa LITE
Original Price: $159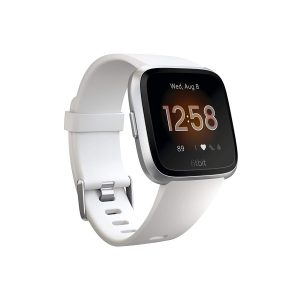 Cyber Monday Price: $99
If you are unsure about investing in the Versa watch, then you can opt for a toned-down version known as the Versa LITE. With the Cyber Monday discount, the Versa LITE Fitbit will only cost you $99. There are 5 color options to choose from as well.
The Versa LITE is water-resistant up to 50 meters, it measures your heart rate, calories burned, and steps taken. It has a 4-day battery life and works with a wide range of iPhones, Android phones, and Windows phones.
An added benefit of the Versa LITE is that it also tracks female health. This Fitbit product is great for women who want to stay healthy. You get a great discount and you can live healthy with the Fitbit Versa LITE. 
Fitbit Inspire HR
Original Price: $99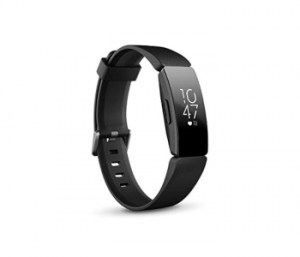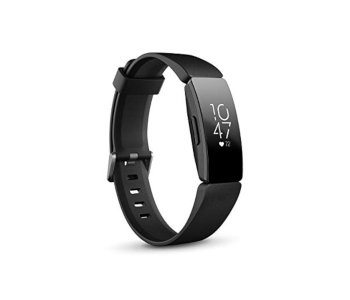 Cyber Monday Price: $69
The Fitbit Inspire HR is a top-rated health band with plenty of features. It has a long battery life of 5 days and a large 1.4-inch display. It can track your sleep stages, heart rate, and calories burned. The Inspire HR uses SmartTrack technology to recognize your exercise routines (e.g. walks, runs, swimming sessions) and records these routines in the Fitbit app.
The Inspire HR can connect with multiple iPhone, Android phones, and Windows phone models. It is water-resistant up to 50 meters and can also track female health. The Cyber Monday Inspire HR deal offers you with three color options to choose from.
If you are looking for a health band with lots of functionality, then the Fitbit Inspire HR is one of the best choices around.