10 Best Gaming Laptops Under $1000
3D Insider is ad supported and earns money from clicks and other ways.
In recent years, gaming really has reached a whole new level. The technical fidelity of modern games is simply incredible, with outstanding graphics that are coming closer than ever to truly resembling real life. However, in order to actually run the latest and greatest releases, your hardware needs to have some pretty high technical specifications and the very best gaming rigs can cost thousands of dollars.
Budget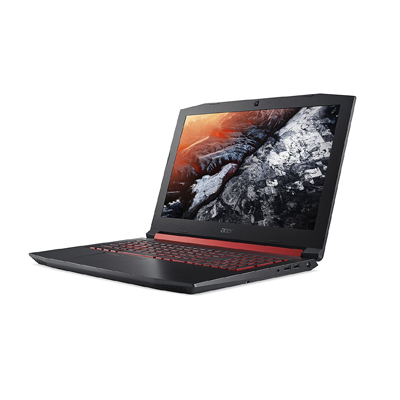 Acer Nitro 5
4.4/5.0
GTX 1050 Ti (4GB)
i5-7300HQ
The Nitro 5 is still strong enough to provide great gaming performance on a budget.
Check Amazon
Best Value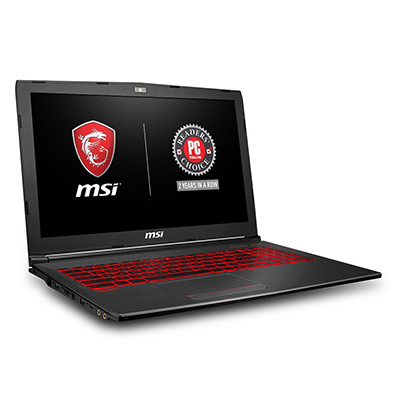 MSI GV62
4.5/5.0
GTX 1050 Ti (4GB)
i5-8300H
With an eighth generation processor and stellar specs overall, the GV62 offers exceptional value.
Check Amazon
Top Pick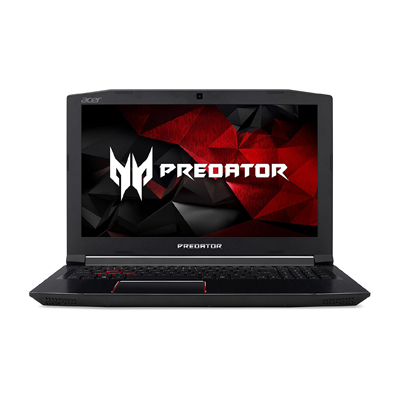 Acer Predator Helios 300
4.7/5.0
GTX 1060 (6GB)
I7-7700HQ
The Acer Predator Helios 300 is the strongest gaming laptop under $1,000.
Check Amazon
In addition, many people simply don't want to tie themselves down to a fixed PC and prefer to invest in a gaming laptop instead. There are plenty of reasons why this could be the case. Perhaps you're a student or busy professional who tends to move around a lot, or maybe you're just someone who has always preferred the freedom offered by a portable device.
In any case, there are a lot of great gaming laptops out there nowadays, and despite what you might be thinking, it's not always necessary to hand over two or three thousand dollars to get a good system. In fact, there are some very impressive gaming notebooks to be found for less than $1,000. They won't have the same features or quite as much processing power as the more expensive models, but they can certainly get the job done and play plenty of recent games on high graphics settings.
So if you're a budget-conscious gamer or perhaps someone taking their first steps into hardcore PC gaming and looking for a good entry-point, these are the laptops to choose. Each one has more than enough power under the hood to run the games you love and it's important to remember that a gaming laptop or PC is a long-term investment, so it's a good idea to try and maximize your budget in order to find a laptop that will last for at least a few years.
Gaming Laptop Buying Guide
When investing in a brand new gaming laptop, there are several key tech specs and features to focus on, depending on your own wants and needs.
Price – Naturally, if you're looking for a good gaming laptop below $1,000, price is going to matter to you. Some people happily hand over sums in excess of $3,000 for gaming rigs, but good gaming laptops can be found in the sub-$1,000 price bracket. The rule here is relatively simple and applies to almost everything in life: the more you pay, the more you'll get. It's perfectly possible to find gaming laptops for around $699, but they generally won't have the same sort of power as a device with a price tag of $999. As previously mentioned, this will be a long-term purchase, so it's a good idea to buy the very best model you can afford.
Screen size – Laptop displays can come in a wide variety of sizes but when looking at gaming models, you'll usually find displays tend to be either 14, 15.6, or 17.3 inches. 15.6 is generally regarded as the sweet spot here, but some gamers appreciate the larger 17.3 displays. However, if you are looking for a bigger screen size, you'll need to pay more overall and may have to sacrifice one or two other features.
GPU – This is the most important part. The GPU or graphics card is what brings your video games to life, rendering those crisp visuals that make up so many modern AAA titles. The laptops included in the list below will all feature either the Nvidia GTX 1050, 1050 Ti, or 1060 graphics cards. The 1050 is the least powerful but still a solid card, the Ti is a little stronger, and the 1060 is the best of the three.
CPU – A good graphics card is no use without a decent processor to back it up. If you're looking for a reliable gaming laptop that can go the distance, you need to be looking for models with Intel Core i5 or i7 processors of the seventh or eighth generation.
RAM – The more RAM, the better. 8GB is the minimum amount for a good gaming laptop. Some models may come with 12GB or 16GB. The latter might be considered overkill and isn't really necessary in most cases, but having more memory never hurts.
Additional Features – After consulting all of the key tech specs for each model, it's worth taking a look at any additional features too. Simple thing like backlit keyboards can be very useful for gamers, as well as looking pretty stylish, or something more complex like the presence of a solid state drive (SSD) will provide faster file transfers and more convenient computing outside of games. A strong battery life can be a great bonus feature too, especially if you spend plenty of time traveling.
With all of those tech specs decoded, let's have a look at ten of the best gaming laptops you can buy today for $1,000 or less. The table below provides a simple head-to-head comparison of each device in price order from most expensive to least expensive, highlighting key features and helping you make the right choice.
10 Best Gaming Laptops Comparison Table
1. Acer Predator Helios 300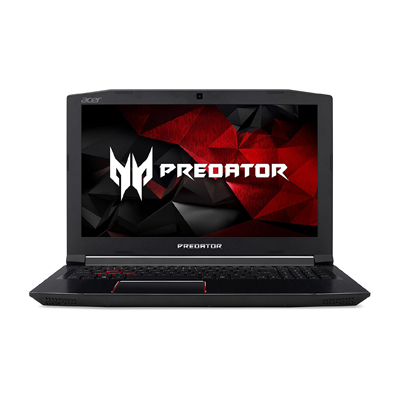 View on Amazon
Editor's Rating: 4.7/5.0
Quite possibly the best gaming laptop in the $1,000 price range right now, the Acer Predator immediately catches the eye with its stunning good looks and backs up that impressive physical appearance with some imposing tech specs under the hood. This is a really good-looking machine with a futuristic modern chassis and stylish angles around its red and black body. The red backlit keyboard and bold 'Predator' logo below the display only add to the device's aesthetic allure.
The Predator Helios 300 comes packed with a seventh generation i7 processor and the Nvidia GeForce GTX 1060 graphics card with a whopping 6GB of dedicated memory. In layman's terms, it's got the best tech you can hope to find at this sort of price point. The inclusion of 16GB of RAM ensures you won't need to worry about investing in any additional memory upgrades and means that this device can perform multiple tasks at once without any slowdown.
Acer's TrueHarmony and Dolby Audio Premium Sound guarantee crisp audio to go along with excellent visuals on the latest games, and if you're interested in pure power and performance, it's almost impossible to find a machine to match the Predator for less than $1,000. This laptop is also VR ready, so if you're looking to hook up an Oculus Rift or other VR device, you'll be able to do so.
On the downside, this gaming laptop only comes with 256GB of storage. It does have an SSD, ensuring fast file transfers and speedy start-up times, but many games these days can take up dozens of GB on your computer, so most gamers will have to invest in an external hard-drive in order to make the most of this device, adding an additional fee onto what is already the most expensive device on our list. If you've got the cash, it's a super choice, but if you'd prefer something a little more budget-friendly, keep on scrolling.

Tech Specs
Screen size: 15.6"
GPU: GeForce GTX 1060 (6GB)
CPU: Intel i7-7700HQ
RAM: 16GB
Storage: 256GB SSD
Features: Backlit keyboard, VR ready, Metal chassis
The Pros
Beautiful design and strong build quality
Best graphics card in this price range
VR ready
A lot of RAM
Solid long-term investment
The Cons
Lack of storage
Highest price
2. ASUS ROG Strix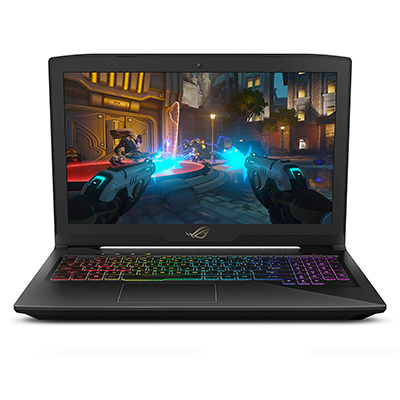 View on Amazon
Editor's Rating: 4.4/5.0
For pure gaming performance, the ASUS ROG Strix is one of the best rated laptops on the list. Republic of Gamers laptops are very highly rated around professional gaming circuits and leagues and are highly power with ambitious gamers who want to take their play to the next level. This laptop, like others in the ROG range, is fitted out with all sorts of unique software and features designed to appeal directly to hardcore players.
No matter what kind of games you love to play, you'll find the ROG Strix well-suited to your needs. For starters, the anti-glare display is easily viewed from all angles, allowing you to play side-by-side with friends and check out each other's screens with ease. The fully customizable keyboard with RGB backlights and anti-ghosting technology is another welcome feature and the brushed-metal body of the laptop is a real head-turner.
In terms of tech specs, it doesn't get much better than this for less than $1,000. The Strix has a 1050 Ti, a seventh generation i7 processor, 16GB of RAM and a 256GB SSD. The absence of a larger hard drive means you'll need to buy an external storage solution but the inclusion of such a sizeable SSD is a real bonus and helps to provide lightning-fast loading and "blink-or-you'll-miss-it" boot-up times.
Like the other laptops on this list, the ROG Strix isn't perfect. The fan noise can quite loud from time to time as the device does its best to cool down the components for more intensive games, and the speaker audio isn't the strongest. The battery life is also quite short and this is definitely a laptop that needs to be charged often and performs best when plugged into an outlet. It's slim and lightweight, but isn't that well-suited for gamers on-the-move and is a better choice for players who do most of their gaming at home.

Tech Specs
Screen size: 15.6"
GPU: GeForce GTX 1050 Ti (4GB)
CPU: Intel i7-7700HQ
RAM: 16GB
Storage: 256GB SSD
Features: RGB backlit keyboard, Anti-glare display
The Pros
Very impressive tech specs
Big gaming brand
Lots of useful software for gamers
Great screen
Less than one inch thick
The Cons
Loud fan noise on certain games
Speakers could be better
Lack of storage
Relatively short battery life
3. Eluktronics N850HK1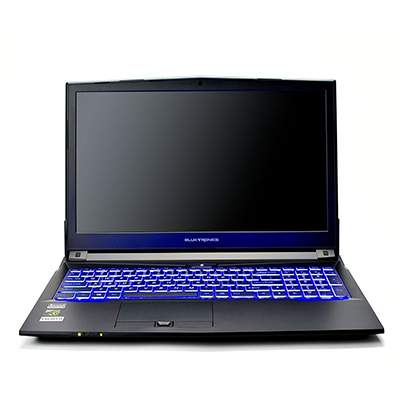 View on Amazon
Editor's Rating: 4.5/5.0
Eluktronics is a name that not every gamer might have heard of, but this American company is really making a name for itself in the PC gaming world, providing an array of good quality, attractive devices for reasonable prices. Some people only trust certain brands and might feel more comfortable with a Dell or MSI, but if you're willing to take a chance on a new name, this is a great device to go with.
The first thing that stands out about the Eluktronics N850HK1 is its look. The shell is stylish and feels comfortable to carry around, and the RGB backlit keyboard is very classy and a surefire hit with hardcore gamers. Inside the laptop, we've got a seventh generation i7 processor and a GTX 1050 Ti GPU to run the latest AAA releases on high graphical settings. A whopping 16GB of RAM also ensures you won't need to invest in additional memory and can perform as many tasks as you like without fear of freezes or slowdown.
It's worth noting as well that this particular laptop is available in a whole range of different configurations in terms of memory, storage, and GPU, so if you have a little extra to spend, you can make the upgrade to a GTX 1060. The standard screen size is 15.6", but 17.3" variants are also available and Eluktronics really offers a great range of options to suit every kind of customer.
Finding a gaming laptop with 16GB of RAM for less than $1,000 is hard enough, but finding one with a 1050 Ti and a 256GB SSD is enough tougher. This machine has all of those components and more. The absence of a hard-drive means that you might need to invest in some external memory to store your games, but if you're in the market for a good-looking, efficient, dependable gaming laptop at a great price, the N850HK1 is a fine machine and compares favorably with the likes of Dell's G5 and even the Acer Predator Helios 300.

Tech Specs
Screen size: 15.6"
GPU: GeForce GTX 1050 Ti (4GB)
CPU: Intel i7-7700HQ
RAM: 16GB
Storage: 256GB SSD
Features: RGB backlit keyboard, Anti-glare display
The Pros
Impressive tech specs for a laptop in this price category
Huge amount of RAM
SSD for fast processing and file transfers
Classy chassis
Multiple variants to choose from
The Cons
Lack of memory
Lesser-known brand
4. MSI GL62M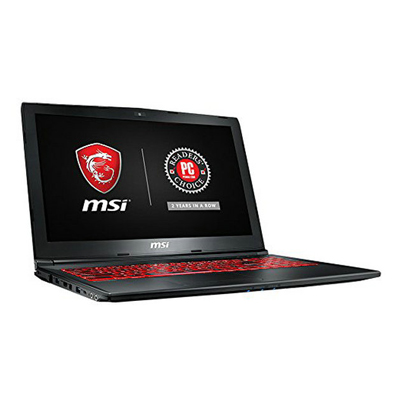 View on Amazon
Editor's Rating: 4.3/5.0
Sticking with MSI, let's take a look at one of the GV62's siblings, the GL62M. Technically speaking, there aren't too many differences between these two models, but there are a couple of key factors that could encourage you to choose the GL62M over its counterpart. In terms of screen size and GPU, the two devices are identical with 15.6" screens and a GeForce GTX 1050 Ti powering up your games. They also both feature 8GB of RAM.
One of the differences between these two devices comes in the CPU. The MSI GL62M features a seventh-generation i7 processor. Despite being an i7, it's not quite as powerful when it comes to gaming as the eighth-generation i5 in the GV62, but the differences are relatively negligible overall and the two processors perform similarly in most benchmark tests. Some people simply prefer to have an i7 over an i5 though, so if this is a key point for you, the GL62M is a good choice.
The biggest advantage the GL62M has comes in the storage department. This device doesn't feature the 16GB of Intel Optane Memory present in the GV62, but it does have a 1TB hard-drive and a 128GB SSD on top of that. Most people these days won't even consider a laptop without an SSD and the advantages of having one really are numerous. An SSD simply makes everything faster, both in and out of games, so if you're going to use your laptop often for all sorts of processes, an SSD is going to save you lots of time.
On the downside, that one big advantage comes at quite a price hike. The GL62M is a more expensive machine than the GV62, despite both of these gaming laptops having a whole lot in common. If you're willing to stretch your budget or have the extra cash to burn, the SSD is a real bonus and the MSI GL62M is one of the only gaming laptops you'll find with an SSD for less than $1,000.

Tech Specs
Screen size: 15.6"
GPU: GeForce GTX 1050 Ti (4GB)
CPU: Intel i7-7700HQ
RAM: 8GB
Storage: 1TB + 128GB SSD
Features: Backlit keyboard
The Pros
Lots of storage
SSD for faster file transfers and shorter loading times
Stylish chassis
The Cons
High price
Low amount of RAM for the price
5. Dell G5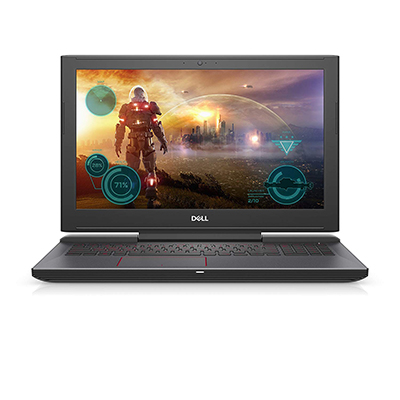 View on Amazon
Editor's Rating: 4.6/5.0
Dell has always been one of the most trustworthy brands in the entire computing business and their Inspiron line of laptops was always a solid choice for gamers. Not too long ago, the company launched its new G-range of gaming laptops and the G5 can be yours for less than $1,000 with some pretty decent technical specifications.
This laptop comes equipped with an eighth-generation i5 CPU and the best graphics card you can hope to find in a laptop with this kind of price tag: the 1060 with 6GB of dedicated memory. 8GB of RAM, 1TB of hard-drive space, and a 128GB SSD help to round out the package and provide pretty much everything you could hope to find in a mid-range gaming laptop for a great price.
Unlike other brands like ASUS or MSI, Dell has never really focused too heavily on fancy angles or flashy chassis for its gaming laptops. Aesthetics are always subjective, so some people will appreciate the more subdued style of this particular model, but others might wish the laptop was a little more eye-catching. Fortunately, you won't really notice any issues while actually using it, as the anti-glare LED screen is highly suitable for all environments and the fast-charge battery is a big plus for gamers who move around a lot and like to game on-the-go.
Appearance-wise, the Dell G5 may be relatively basic and the presence of an i5 rather than an i7 could prove to be a sticking point for some, but it's an exceptionally high quality machine and it's very hard to find a gaming laptop with a 1060 and an SSD at this sort of price level. With that said, this is one of the best all-round gaming laptops under $1,000 and offers major value compared to many other models. Dell laptops are also known for being very reliable, so you'll be buying a machine you can use for years to come.

Tech Specs
Screen size: 15.6"
GPU: GeForce GTX 1060 (6GB)
CPU: Intel i5-8300H
RAM: 8GB
Storage: 1TB + 128GB SSD
Features: Anti-glare display, Quick-charge battery
The Pros
Best graphics card in this price range
Expandable RAM
Fast battery charging
The Cons
Not an i7 processor
Simplistic design
6. ASUS FX503VD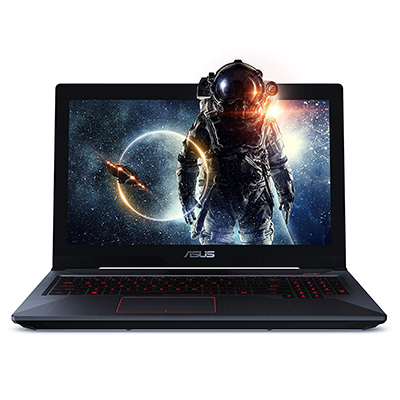 View on Amazon
Editor's Rating: 4.4/5.0
If you're looking for comfort and practicality in your gaming laptop, the ASUS FX503VD is a fine option to go with. With a sleek, subtle black and red finish and a red backlit keyboard, this laptop immediately catches the eye and provides some very impressive tech specs to match. A seventh-generation i7 processor offers super fast speeds on all processes, while the 8GB of RAM lets you perform multiple tasks simultaneously without any lag or freezes.
Speaking of RAM, the ASUS FX503VD also lets you expand and upgrade your memory via an easy-to-access slot. Just one screw separates you from the memory banks, allowing even the most inexperienced user to install additional memory with ease. This is just one way in which the FX503VD is one of the more convenient and fun-to-use laptops on our list.
The device's keyboard, for example, is also highly comfortable to use. ASUS knew what they were doing when they put this machine together, with comfortable keys and N-key rollover technology to reduce the number of typos and mishits. In addition, the screen has been carefully designed to be viewed with crystal clear clarity from almost any angle.
Powering your games is a GTX 1050 graphics card with 4GB of dedicated memory. It's one of the weaker graphics cards out of all the laptops on our list, but it's still a great product for this price range and can run most modern games on medium to high settings. There's also 1TB of memory and, more importantly, a 128GB SSD included too for fast file transfers and quicker loading. Overall, it's a great all-round laptop but the 1050 won't provide the same power as a stronger GPU, so if graphical fidelity is your primary concern, this might not be the laptop for you.

Tech Specs
Screen size: 15.6"
GPU: GeForce GTX 1050 (4GB)
CPU: Intel i7-7700HQ
RAM: 8GB
Storage: 1TB + 128GB SSD
Features: Backlit keyboard
The Pros
Excellent screen with wide viewing angles
SSD for faster computing and gaming
Effective cooling technology
Comfortable keyboard
The Cons
GPU not as strong as 1050 Ti or 1060
Low amount of RAM for the price
7. HP Omen 15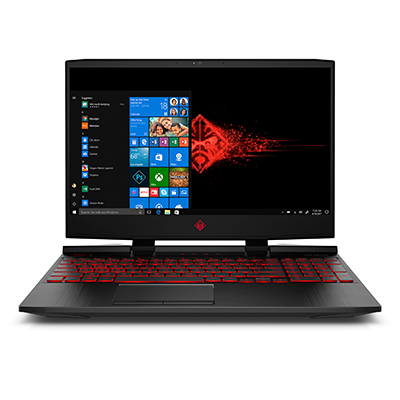 View on Amazon
Editor's Rating: 4.3/5.0
With a GTX 1050 Ti and an eighth generation processor under the hood, the HP Omen 15 is a pretty incredible machine and offers some impressive value for a sub-$1,000 gaming laptop. A couple of corners had to be cut to fit this excellent laptop into that relatively low price range, but it's a very impressive device overall with a superb aesthetic.
One of the biggest benefits of this device is its battery. It can last for over 10 hours on regular daily use, but gamers will be more interested to know how it handles under pressure. Well, the good news is that the Omen has been optimized to play games and run videos for around 6 hours on a single charge, which is very impressive for a gaming laptop. Having to constantly plug in and charge a laptop can be frustrating and almost defeats the points of buying a portable device in the first place, so it's great to see a gaming laptop that can really go the distance.
12GB of RAM is another great advantage of this device, and the fact that the Omen can boast both a 1TB hard-drive and a 128GB SSD is another major bonus. The processor is only an i5 rather than an i7, but it is an eighth generation CPU and can cope with most games and processes. You may, however, need to tone down the settings on some of the more graphically-intensive AAA games as the laptop can start to get pretty hot under pressure.
There's also some glare on the screen if you put it in direct sunlight, so it might need a little adjusting to find the right angle if you happen to be outside or sitting near a window. Those simple flaws aside, the Omen is a terrific gaming laptop with some really impressive specifications and a better battery life than almost any other device on this list, so if you want to game for extended periods of time without a charger, this is the device to choose.

Tech Specs
Screen size: 15.6"
GPU: GeForce GTX 1050 Ti (4GB)
CPU: Intel i5-8300H
RAM: 12GB
Storage: 1TB + 128GB SSD
Features: Backlit keyboard
The Pros
Very good battery life
Great tech specs
Lots of RAM
Excellent storage
Unique aesthetic
The Cons
Screen quality could be better
Some overheating on intensive games
8. Lenovo Legion Y520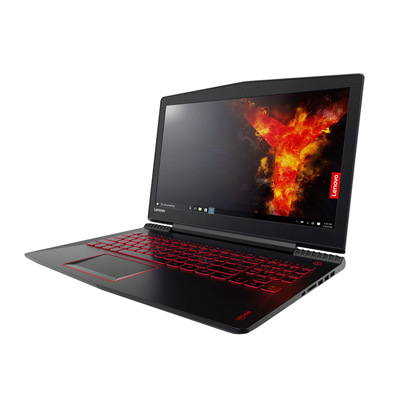 View on Amazon
Editor's Rating: 4.1/5.0
The Lenovo Y520 is equipped with a seventh generation i5 processor, which is actually one of the weaker processors in our list, but it's still strong enough to handle most modern games, and the inclusion of an Nvidia GeForce GTX 1050 Ti helps to provide sharp graphics and bold colors on a vibrant 15.6″ display.
Matching the beauty of the display is a nice exterior shell, eye-catching speaker designs, a backlit keyboard and a comfortable trackpad. The whole unit is extremely lightweight and portable, measuring up at just over one inch in terms of thickness, allowing it to slip into bags and briefcases with ease. If you like to move around or travel a lot with a gaming laptop by your side and don't want to be weighed down by a heavy, chunky device, this is a great option to go with.
Portability is one advantage of the Y520 and storage is certainly another. The device doesn't have a large hard-drive, so you might need an external HDD to keep your game library, but it does come equipped with 256GB of PCIe SSD. This is the only laptop on our list to feature a PCIe SSD, which provides even faster file transfer speeds and start-up times than a regular SSD. If speed is what you want, the Y520 will put a big smile on your face.
The audio, powered by two 2W Harman speakers, is also a real highlight of this device, but all of those advantages do come at a slight cost; as previously mentioned, the CPU isn't as strong as an i7 or eighth-generation processor and you'll only be getting 8GB of RAM too. The Y250 is lacking in one or two areas but excels in others, and it comes with a very reasonable price tag too. For convenience, portability, audio strength, and transfer speeds, this is a great gaming laptop.

Tech Specs
Screen size: 15.6"
GPU: GeForce GTX 1050 Ti (4GB)
CPU: Intel i5-7300HQ
RAM: 8GB
Storage: 256GB PCIe SSD
Features: Backlit keyboard, Slim design
The Pros
Very slim, lightweight design for portability
Great value
PCIe SSD provides even faster file transfer and loading speeds
Impressive audio
The Cons
Processor could be better
Tech specs leave a little to be desired
Lack of storage
9. MSI GV62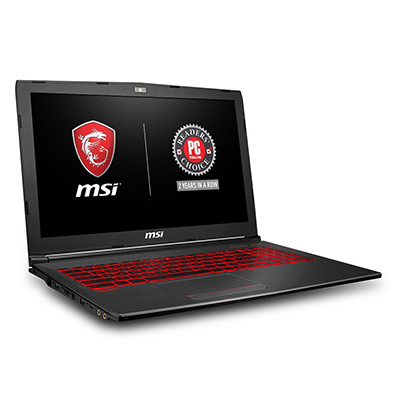 View on Amazon
Editor's Rating: 4.5/5.0
For a more affordable option than the Predator Helios 300, check out the MSI GV62. MSI is one of the most trusted names when it comes to gaming laptops and this specific series of models has been used by plenty of pro gamers in recent times, so you know you're getting a very highly rated device that can handle almost anything you throw at it.
With an eighth-generation i5 processor and a GTX 1050 Ti, the GV62 has enough processing power to cope with the majority of AAA video games and should be able to run future releases on medium to high graphical settings. In short, it's a solid gaming machine and will allow you to enjoy the best titles in high fidelity for the foreseeable future. 8GB of RAM might seem like a small amount to some, but it's more than enough to handle most games and tasks.
The unique inclusion of 16GB of Intel Optane Memory is a particularly interesting bonus for gamers. Acting almost like a small SSD, this memory improves transfer speeds and allows games and other processes to load at lightning-fast speeds. Not only that, but the integrated Cooler Boost technology helps to keep the machine safe under pressure and allows you to play the latest titles without any worries.
Overall, the MSI GV62's features and tech specs allow it to double up as a superb workstation for busy professionals or gamers who like to use their laptops for more than just playing. It's a smart gaming laptop at a very good price, offering the visual and audio fidelity every gamer desires and a nice array of additional features. The 8GB of RAM and lack of SSD are a couple of the compromises you'll have to make but the Optane Memory helps to compensate for these issues and most users won't notice any problems.

Tech Specs
Screen size: 15.6"
GPU: GeForce GTX 1050 Ti (4GB)
CPU: Intel i5-8300H
RAM: 8GB
Storage: 1TB
Features: Backlit keyboard, 16GB Intel Optane Memory
The Pros
Good value
Intel Optane Memory helps games load faster
Eighth generation processor
Excellent audio
Attractive design
The Cons
No SSD
More RAM would be nice
10. Acer Nitro 5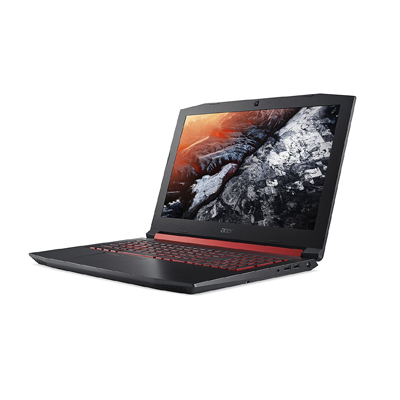 View on Amazon
Editor's Rating: 4.4/5.0
For a great value gaming laptop under $1,000, it's difficult to find anything better than the Acer Nitro 5. Featuring an excellent GTX 1050 Ti GPU and a huge amount of storage, this laptop has a lot going for it and has been consistently classed as one of the best options for gamers who want to enjoy the latest games on good settings without having to hand over thousands of dollars. So if getting the most bang for your buck is what matters the most to you, the Nitro 5 is undoubtedly a top option.
Technically speaking, the Nitro 5 is fitted with one of the best graphics cards money can buy at this sort of price point, and the presence of 8GB of RAM, 1TB of hard-drive space, and a huge 256GB SSD on top of all that only helps to make this laptop even more appealing. There is a seventh-generation processor under the hood too, but it's an i5 rather than an i7, so this laptop doesn't have quite the same firepower as some of the others on the list and can heat up a lot while playing some games.
The weaker processor is one of the compromises you might have to make in order to enjoy the benefits of this device. At such a relatively low price, it's impossible to find a gaming laptop with everything you want, but the Nitro 5 offers more than most. Its sleek black design is another advantage, and the vibrant colors of the display, as well as the impressive speaker audio, help to ensure that this gaming laptop provides very satisfying performance levels.
The SSD is one of the best things the Nitro 5 has going for it. With 1TB of regular storage to keep all your games and then 256GB of faster memory, you can store a real library of games on this laptop without the need to constantly be shuffling things around or paying extra for external drives. So if you're the sort of gamer who likes to play a wide variety of titles and doesn't mind compromising a little on the graphics, this is an excellent choice.

Tech Specs
Screen size: 15.6"
GPU: GeForce GTX 1050 Ti (4GB)
CPU: Intel i5-7300HQ
RAM: 8GB
Storage: 256GB SSD
Features: Backlit keyboard
The Pros
Exceptional value
Large SSD
Great GPU for the price
Impressive speaker audio
The Cons
Lack of memory
Relatively weak processor
Temperature can get high while running graphically intensive games