Hard Drive Black Friday 2019 Deals (HDD and SSD)
3D Insider is ad supported and earns money from clicks, commissions from sales, and other ways.
Hard drives aren't the most exciting tech product you can invest in, but they are necessary, especially if you do any creative work such as photography or videography. They also make great backup devices for the internal drives on your computer, giving you the ability to recover your data if your machine becomes compromised.
Black Friday is set to offer deals on a wide variety of different hard drives, making it the perfect time to invest in some extra storage. For this reason, we have rounded up the best deals ahead of the big day, giving you the chance to make a note of anything that catches your eye.
Hard Disk Drives
WD – Easystore 5TB External USB 3.0 Portable Hard Drive – Black
Original Price: $169.99
Black Friday Price: $89.99
The WD Easystore Hard Drive is a fantastic option for anyone looking to get plenty of extra storage on the go. This makes it an excellent choice for photographers and videographers, as the drive can be easily chucked in a bag between uses, giving you the option to save content to the disk in the middle of shoots if necessary.
The drive also comes with backup software, which is compatible with Apple's Time Machine functionality. You can also set an hourly, daily, or monthly schedule, allowing you to automate the process, which is useful if you regularly change laptops or wipe your data.
The Easystore drive uses a USB 3.0 interface with a Micro B connector, which isn't going to provide the same speed as USB-C but should still allow you to transfer files relatively quickly. The drive is also backward compatible with USB 2.0, meaning it will work with older devices as well.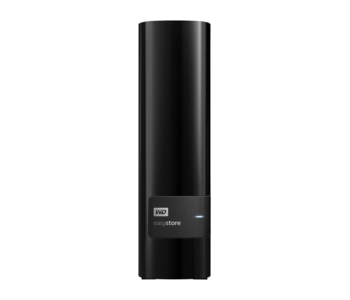 WD – Easystore 12TB External USB 3.0 Hard Drive – Black
Original Price: $279.99
Black Friday Price: $179.99
Western Digital's Easystore External Hard Drive isn't as portable as the option mentioned above, but thanks to its large amount of storage, it remains a great option for backups and large graphical files. The drive also offers exceptional build quality, meaning you should be able to rely on it for years to come.
Like the previous WD drive, the Easystore 12TB features automatic backup software, allowing you to schedule backup times for your data. The drive also features WD's Discovery software, which lets you manage the drives settings such as reformatting and LED control.
As for the interface, the drive features USB 3.0, meaning it is also backward compatible with USB 2.0 devices as well. The Easystore 12TB also uses a Mirco B connector, meaning file transfers should be relatively fast.
Solid-state Drives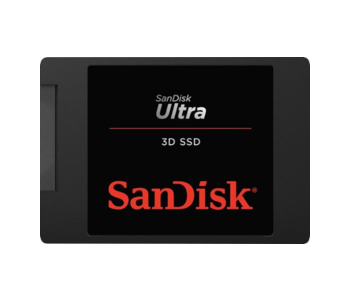 SanDisk – Ultra 3D 2TB Internal SATA Solid State Drive
Original Price: $319.99
Black Friday Price: $179.99
Despite costing considerably more than the other two drives on this list, the SanDisk Ultra 3D 2TB SSD has seen a significant price drop ahead of Black Friday. This makes it an absolute steal at $179, as its solid-state technology provides super-fast read and write speeds that make file transfers quick and easy.
One thing to note about this drive, however, is that it isn't external. Instead, the drive has been designed to replace an existing one already installed on your laptop or PC, like an old hard disk drive. Therefore, if you feel as though your computer has become sluggish in recent times, this drive could be the answer you are looking for.
SATA SSD's are also very power efficient, thanks to their use of flash memory chips, rather than mechanical parts. This means you could even notice an increase in battery life, depending on your setup. The drive is also notably quiet due to its lack of moving parts, making it a great option if you get irritated by the various noises coming from your computer.
Other Black Friday Deals
A number of other deals that are set to go live as we approach Black Friday. They include the following: