Top Mirrorless and DSLR Cameras Black Friday 2019 Deals (Canon, Nikon, Sony, Fujifilm)
3D Insider is ad supported and earns money from clicks, commissions from sales, and other ways.
Camera deals are coming in, and we are already seeing a lot of excellent Black Friday deals on photography equipment. Cameras are one of those things that get quite a lot of attention and excitement during the sale season, and these deals are proof.
We have scoured the internet and are now bringing you the biggest deals on both DSLR and Mirrorless cameras on Black Friday. If you are looking for one, then here are some of the best models with the most awesome deals and discounts.
FEATURED BLACK FRIDAY DEALS
CANON EOS 4000D CAMERA BUNDLE
Original Price: $699
Black Friday Price: $339
The EOS 4000D is the best budget DSLR out there. If anyone can pull it off, it's Canon. The price is extremely competitive, and it is capable of taking exceptional photos. This Black Friday, this camera is discounted by more than half, saving you $360.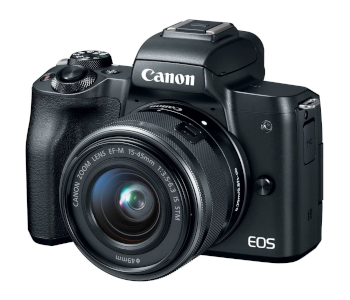 CANON EOS M50 MIRRORLESS CAMERA KIT W/EF-M15-45MM AND 4K VIDEO
Original Price: $899
Black Friday Price: $599
The EOS M50 is a feature-packed mirrorless camera that comes with a decent price tag. It even supports 4K video capture making this an excellent entry-level vlogging camera. Its price has been significantly slashed by 33%, so you can get this superb camera without breaking the bank.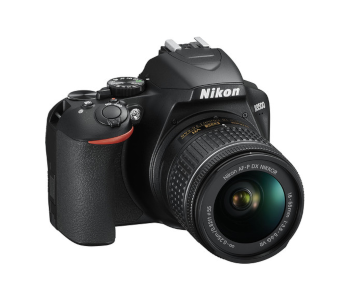 NIKON D3500 DSLR CAMERA BUNDLE WITH 2 LENS
Original Price: $914
Black Friday Price: $569
This is an excellent camera for an entry-level user. Fantastic image quality and a robust body make this a camera that can handle just about any situation. This is an absolute steal since it comes with the camera body complete with a couple of lenses, carrying case, tripod, lens caps, and even a memory card, saving you $345.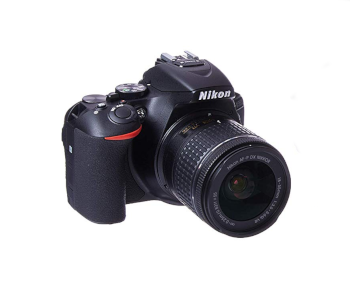 NIKON D5600 DSLR WITH 18-55MM F/3.5-5.6G VR AND 70-300MM F/4.5-6.3G ED
Original Price: $1,149
Black Friday Price: $596
The Nikon D5600 is a capable midrange camera that is capable of connecting with your smart devices. It produces detailed images that should be enough for a lot of your photography needs. Save 48% when you get the D5600 this Black Friday, and this deal comes with a couple of high-quality lenses.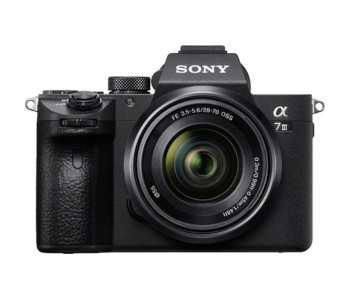 SONY ALPHA A7 II K MIRRORLESS DIGITAL CAMERA
Original Price: $1,727
Black Friday Price: $998
The Sony Alpha A7 II K is an outstanding camera that comes with all the benefits of a full-frame sensor without the added size. It has terrific image stabilization and produces high-quality images. This is an excellent camera for professionals and enthusiasts who want a lot of features. This Black Friday, you can save up to 42% when you get this camera, giving you more value.
CANON CAMERAS
Canon Mirrorless
NIKON CAMERAS
Nikon Mirrorless
SONY CAMERAS
FUJIFILM CAMERAS
Difference Between DSLR and Mirrorless Cameras
The most glaring difference between the two is the size. Mirrorless cameras are more compact and lightweight compared to DSLRs. Their design allows them to forego the mirror mechanism found in DSLRs, thus the name mirrorless.
However, DSLRs are still more affordable, and the added bulk does have its own set of advantages. Your grips are usually better, and they handle really well when equipped with large lenses. They also come with optical viewfinders that allow you to gauge lighting conditions when shooting in low light conditions.
When it comes to image quality, you can consider both as equals. So, it really depends on your preference. If you are always on the go, love to shoot videos, and want a lighter camera, then mirrorless might be the choice for you. However, if you are looking for more control and want the advantage of an optical viewfinder, then get a DSLR.