Best Nest-Compatible Products of 2019
3D Insider is ad supported and earns money from clicks and other ways.
Nest might be the trailblazer when it comes to bringing home automation to the public at large, but it's certainly not alone anymore in the expanding smart home landscape. Rather than resting on past laurels, the leading people at Nest have been hard at work on creating new products and integrating existing ones with those of other brands.
This makes Nest relevant more than ever! Now you can build an entire smart home eco-system with your Nest products at the center and add to their already impressive versatility even more. Here are fifteen of the best products you can buy to augment your Nest experience.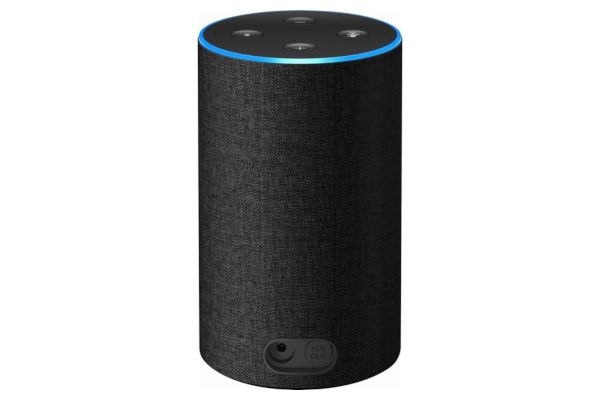 Amazon's Echo series of smart speakers is the most popular (and in the case of the Dot the most affordable) gateway into the world of smart home integration. They're capable speakers in their own right and are able to reproduce music or radio stations through popular services like Spotify and Pandora. If their sound is a bit too thin for you, either speaker can be connected to other, more powerful speakers through an aux cable.
What really makes them our number one pick though is Amazon Alexa, the smart virtual assistant you can order around with voice commands. She can tell you jokes, give accurate news & weather updates, answer general questions, and so much more. Most importantly for Nest users, Alexa can control the Nest Smart Thermostat as well as any of the Nest cams if you happen to have an Amazon Echo Show.
You can ask Alexa to tell you the current room temperature, set a new target temperature for the thermostat, or raise/lower the temperature incrementally. Interaction with Nest cams is limited to showing their feed on the Echo Show and ending the broadcast.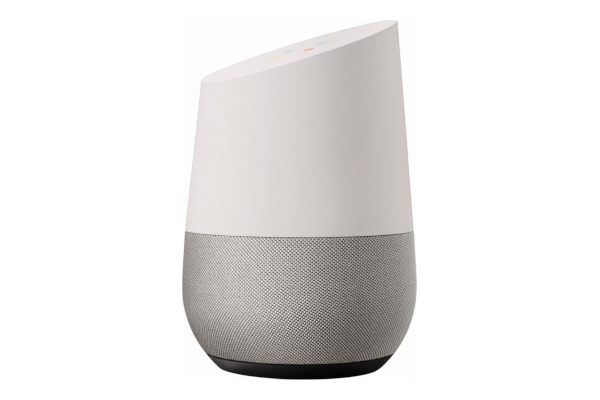 Amazon's speakers may be a better choice in the grand scheme of things because they support more smart devices. However, when it comes to Nest products exclusively, Google Home is the better option. No surprise there since Google acquired Nest a while ago.
The Google Home smart speaker can do pretty much anything the Echo can and has better sound quality to boot. Alexa's rival – the Google assistant – is also arguably smarter as it can draw on the vast resources of the Google search engine in giving directions, reciting recipes, or answering questions.
Along with the Smart Learning Thermostat and the IQ / Cam series, Google Home also supports the Nest Protect security system and the Hello video doorbell. To stream video through Google Home you'll either need Chromecast or a device which comes with it. Thermostat and camera command options are the same as Alexa's.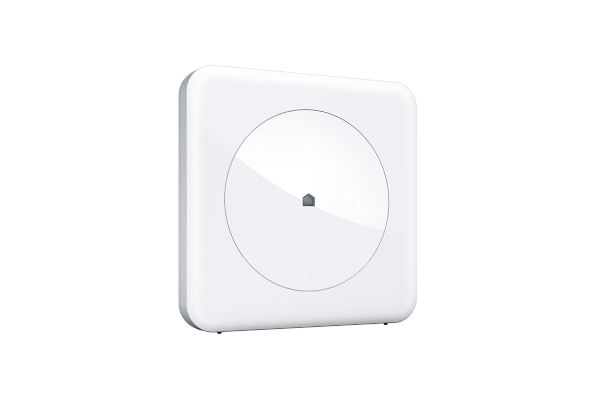 The Nest product family plays well with a wide variety of other smart gadgets. The selection is so vast that it can easily become too hard to keep track of everything and juggle different apps for each product. That's why you need a smart hub, and the Wink is one of the most affordable while also being easy to use.
Wink allows you to control all your compatible devices with one central, easy-to-use app. From it you can group devices by room or function and create little programs called Robots that make your Nest products react to other smart gadgets you're using or vice versa. For example, you can have a smart light bulb start flashing red if the Nest Smoke alarm is triggered, or you can incorporate a Nest IQ Indoor cam and the Smart Learning Thermostat into a good night scene. With just one tap the lights can be turned off, smart locks can be engaged, the IQ Indoor armed, and the temperature brought down with the thermostat.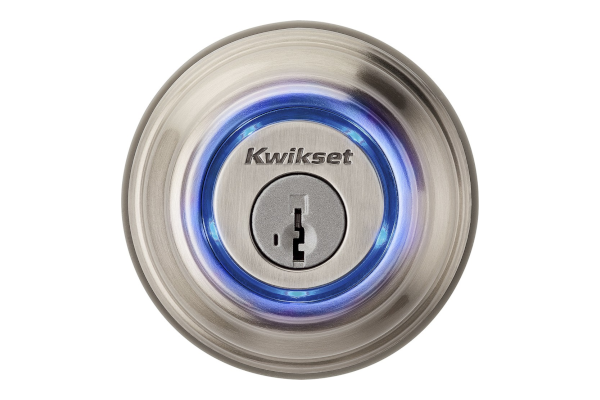 A smart lock is the perfect companion to the Nest Protect, and Kwikset's 2nd gen Kevo is both an inexpensive and secure choice. It isn't as bulky as some other smart locks, can be easily opened with a single touch if your smartphone is approved, and is extremely hard to break into or damage.
Apart from never having to worry about misplaced keys anymore, you can enjoy the added convenience of pairing the Kevo with Nest's thermostat. Since everyone in your home has their own eKey, entering will prompt the thermostat to switch to Home mode and set the temperature to that particular person's preferences. The lock comes with superb geofencing and can detect when you leave the house. This, in turn, can cause the thermostat to enter Away mode and save energy.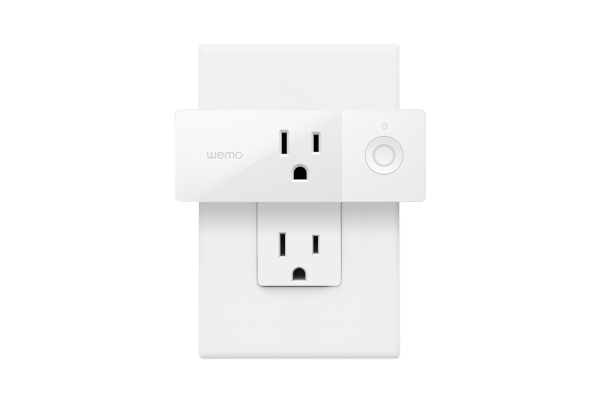 Cut down on the power bills (and your kids' gaming time) with a single swipe thanks to the WeMo Mini smart plug. It's small enough to be plugged into a double outlet without obstructing the other one and comes with a great app. From there you can turn the plug on/off, make a schedule, or have it work together with other WeMo products. It's one of the most beginner-friendly and straightforward smart gadgets, and its usefulness is felt immediately.
Pairing the plug with Nest's thermostat gives it the added benefit of geofencing. The plug can be turned off automatically once the thermostat is set to Away mode, or turn back on when you get home. Having your favorite reading lamp at the ready or turning off the "dumb" fan once it's no longer needed has never been simpler.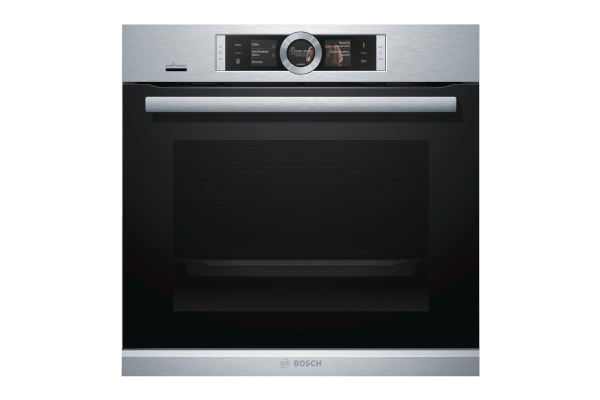 Smart home enthusiasts with a knack for baking can finally benefit from a versatile oven that connects seamlessly to Nest and other smart products. The HBE5452UC has a touch-sensitive control scheme unlike any other oven, can bake based on many pre-loaded settings, and is self-cleaning. Home Connect allows it to link with your smartphone so you can control its temperature remotely, or feed it recipes to control temperature and shut-off time automatically.
The HBE5452UC cooperates with the Smart Learning Thermostat and Smoke Alarm. The thermostat can turn the oven off completely if you aren't home. Even though it has a timer, forgetting to turn off the oven and burning your food can still happen. Luckily, your smoke alarm can pick up on the smell, turn the oven off safely, and send you a message so you can act immediately.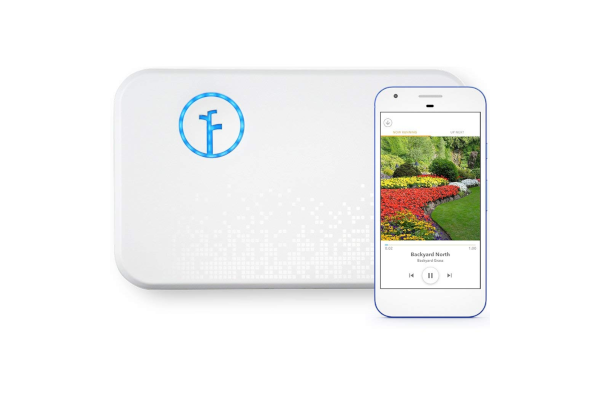 Haphazardly watering your yard isn't only dangerous for the plants, but can result in sky-high water bills. The 2nd gen Rachio smart sprinkler puts an end to this by introducing nuanced sprinkler control into your yard. It divides the space into 8 or 16 zones, each of which can be watered individually based on the plant and soil type, exposure to the sun, and time of day.
Want to see just how much water the Rachio is saving? Connect it to the Nest thermostat and view detailed water consumption information as part of its monthly report. Pairing it with Nest Protect could also literally save your life – if a fire breaks out, the Protect can make Rachio engage the sprinklers in an affected zone. This can help minimize damage and prevent the fire from spreading to nearby buildings.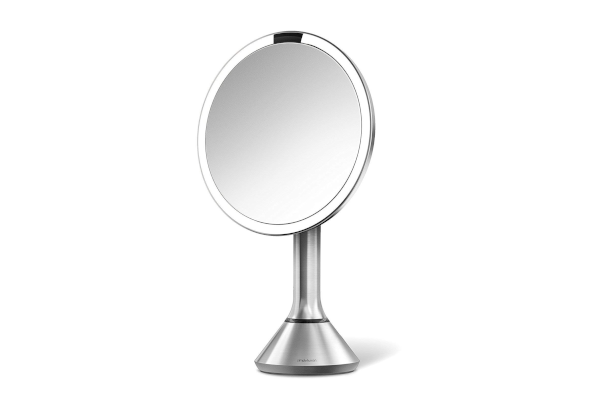 Your makeup mirror is either in the bathroom or close to your bed, both places that don't necessarily have access to sunlight, especially on cold winter mornings. Simplehuman's mirror mimics natural light perfectly thanks to a responsive ring of lights that turns on when you approach. It has a 5x zoom and can be tilted for maximum convenience.
The mirror can be connected to your Nest cameras. This changes its lighting profile to that of the area your camera is watching. Are you giving a fancy dinner party and want to look your best in the dining room? Place a Nest Indoor Cam somewhere in the room, connect it to the mirror, and outshine every other woman there!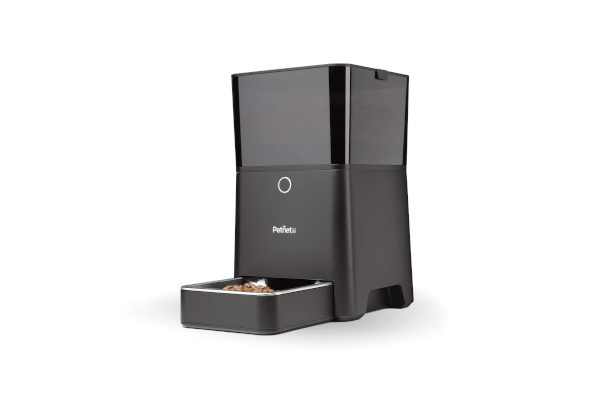 Take better care of your pet's eating habits and schedule their meals with the push of a button. The Petnet SmartFeeder has room enough for up to seven pounds of dog or cat food. It dispenses the exact amount of food needed for a nutritious meal, and even makes suggestions based on your pet's size & daily eating habits.
Connecting the Petnet to a Nest cam can bring you piece of mind if the pet needs to be home alone for longer time periods. Each time Fido starts to dig in, the camera can send you a snapshot as well as a text message so you know that everything is fine.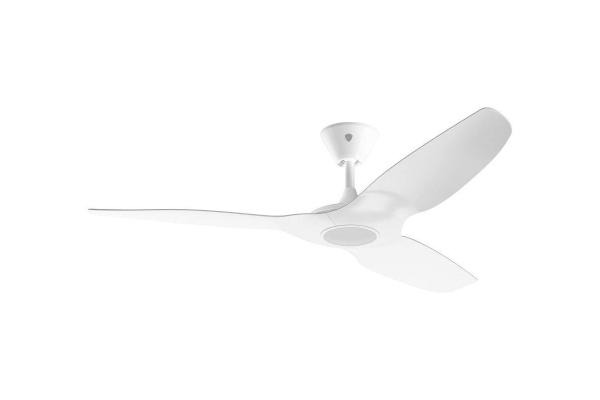 Ceiling fans may bring the temperature down a bit in summer, but you have to adjust them manually and they can become uncomfortably loud on higher settings. Thanks to an aerodynamic design and lightweight construction, the L-series Haiku Home smart fan can provide a constant breeze or lower the temperature without waking your family.
Its most interesting features are Smarter Cooling and Heating. In summer, the fan will lower the temperature by a few degrees, taking some stress off of the AC. In winter, it will gradually push down the hotter air near the ceiling to help speed up heating. When you connect it to the Nest Learning Thermostat, both features become automated.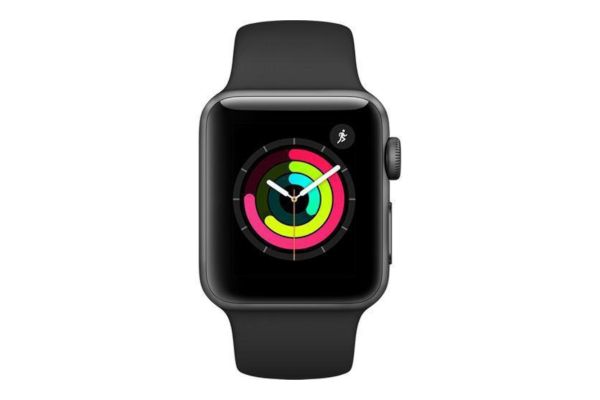 Unquestioningly the best smartwatch in the world, Apple's Series 3 is the accessory to get if you're a lover of both technology and an active lifestyle. It's jam-packed with quality of life features like full-fledged telephony, a capable GPS tracker, or the ability to access your entire iTunes library from anywhere. It has a built-in barometer and is waterproof down to 160 feet.
You can pair the Apple Watch with Nest through a 3rd-party app called Thessa. Once installed, Thessa creates a Nest Learning Thermostat interface on your watch which can control every major aspect of the thermostat's operation from temperature adjustment to scheduling. You can even use the Apple Watch as the focus for the thermostat's Away mode instead of your smartphone.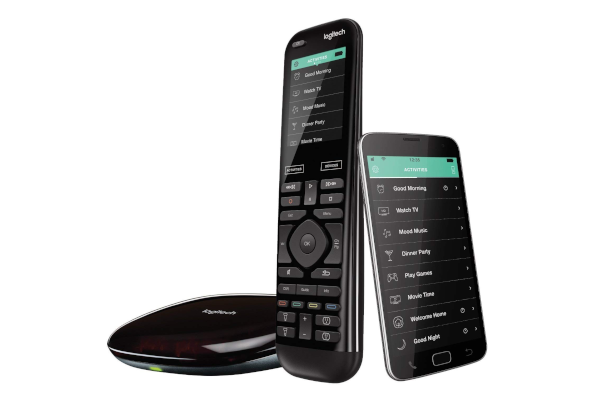 The Elite is by far the smartest remote control on the block! You can use it for mundane tasks like channel switching & memorization or volume control, but thanks to Wi-Fi and a fantastic touch screen, the Elite can control a growing number of smart devices, including the Nest Learning Thermostat.
The remote gives you complete control over the thermostat's functions and gives you an overview of the current / target temperature, whether it's in heating or cooling mode, and can adjust the temperature precisely with its volume control buttons. Like other items on the list, the Elite can trigger Home and away modes. It's especially useful for Home mode – once you've settled in and are ready to be entertained, pick the Elite up to let Nest adjust the temperature to a cozier setting.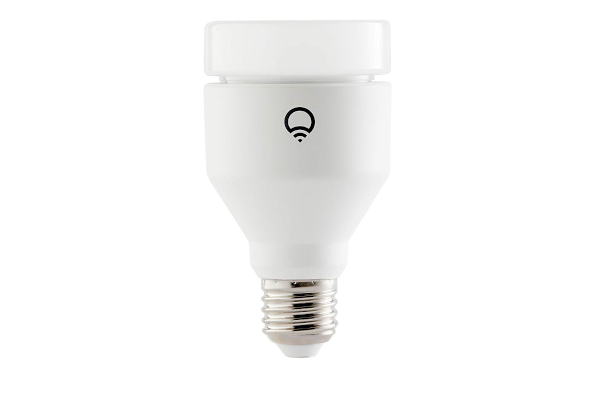 Wake up with an energizing white glow or become the life of the party by syncing your music to a multi-colored light show. With 16 million colors, variable dimming settings, and in-depth scheduling at your fingertips, the LIFX smart light bulb is sure to brighten up your home in multiple ways.
Turn the smart bulb into an integral part of your security system by linking it to Nest Protect. That way it can randomly turn on or off when you're away, or start flashing when the alarm is triggered to scare burglars away. LIFX supports the thermostat too and can either dim the lights or turn them off completely in Away mode.
Do you have trouble getting enough rest at night? Get the Nokia Sleep and find out exactly why your mornings suck so much. It's a versatile sensor you place under the mattress. Once ready, Nokia Sleep tracks and puts out detailed information on your sleeping patterns and heart rate. It even tracks how much you're snoring. The gathered data can then be viewed from your smartphone along with recommendations on things you can change to rest more easily.
Since it has a built-in pressure sensor, the Sleep can alert the thermostat to your presence in bed. Once you pull over the covers and start drifting towards dream land, it can signal Nest to lower the temperature.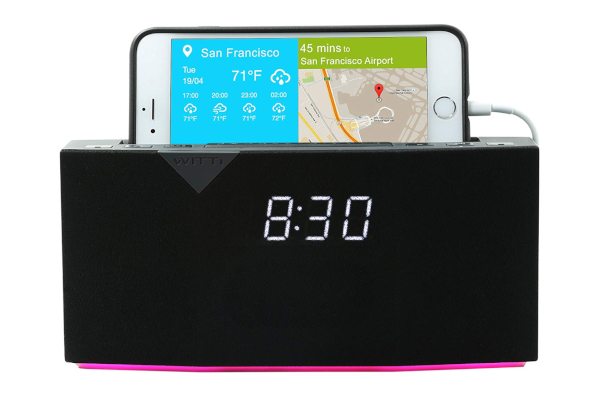 Now that you've had a good night's sleep, it's time to wake up to your favorite tunes played through the BEDDI alarm clock. It's a wireless speaker, charging station, and alarm clock all in one. It also offers weather reports to let you know whether you need an umbrella and can play white noise to help you fall asleep more easily.
Along with the BEDDI you get three programmable buttons used to control other smart devices including the Nest thermostat. Speaking of which, your wake-up times can be integrated into the thermostat's schedule to adjust the temperature automatically and start the day off in comfort.