The Best Nest Black Friday 2019 Deals (Nest Hello, Cam, Thermostat, Video Doorbell)
3D Insider is ad supported and earns money from clicks, commissions from sales, and other ways.
Joined together with Google Home, Nest lets you discover connected home devices such as thermostats, indoor and outdoor security cameras, doorbell, alarm systems, locks, and smoke + CO alarms. It simplifies the setup of these devices and manages them under one roof for your comfort and convenience.
This Black Friday, you can get this popular smart home automation device at a discounted price. Take this opportunity to turn your house into a smart home.
Doorbells & Cameras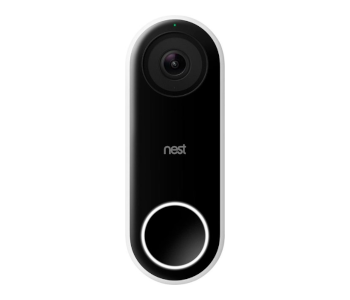 GOOGLE NEST HELLO SMART WI-FI VIDEO DOORBELL
Original Price: $229
Black Friday Price: $149
The Google Nest Hello Smart Wi-Fi Video Doorbell alerts you when someone is at your door, so you never miss a guest or a delivery. It streams live 24/7, allowing you to check your front door anytime. It also responds to visitors with convenient pre-recorded messages if you can't answer. Moreover, you can hear your guests loud and clear with noise and echo cancellation.
The Nest Doorbell is packed with essential features, including Wi-Fi connectivity and versatile smartphone compatibility. It also detects if someone is at your door, even before they ring the doorbell. Furthermore, it features 850 nm infrared LEDs to help you see at night.
Start your smart home automation with Hello Smart Video Doorbell. Get the best deal this Black Friday to save for other Google Nest devices.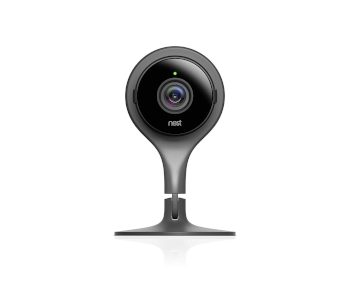 GOOGLE NEST CAM INDOOR SECURITY CAMERA
Original Price: $199
Black Friday Price: $158
The Google Nest Indoor Security Camera delivers plug-in-and-go security that you can manage on your phone 24/7. It allows you to watch over your home, even when you are out. With a quick and easy setup, you don't need a hub to power the camera. It plugs into the main power supply and comes with all the glass lenses for close-up tracking view.
The Nest Indoor Security Camera has some useful features. It can distinguish people from objects and can scare off intruders. It also allows you to converse with your friends and family members. More impressively, it has face recognition that alerts you to both strangers and familiar faces.
Black Friday deals allow you to take advantage of the benefits of a Google Nest Cam Indoor Security Camera. The system notifies you if someone activates the camera, so you can hide from unwanted visitors or receive your most welcomed guests.
Smart Thermostats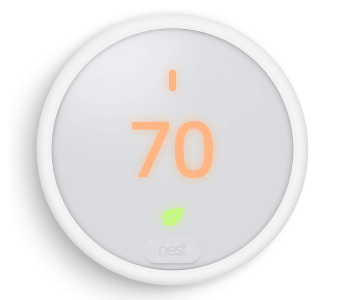 NEST THERMOSTAT
Original Price: $199
Black Friday Price: $155
The Nest Thermostat is another essential part of your smart home automation. It comes with many different colored rings to match your décor and an easy-to-read display. Basically, it allows you to adjust the temperature in your house, even if you are out.
The Nest Thermostat helps you save energy. It can control your heating and hot water. It also monitors your activity and builds a schedule on this data. It learns how warm or cold your home to be, raising the temperature when you're at home and turning it down when you go out.
he home automation device does more than just environmental control. It helps you save energy by setting itself to Eco Temperatures when you leave for work. So, be sure to get one This Black Friday to complete your Nest setup.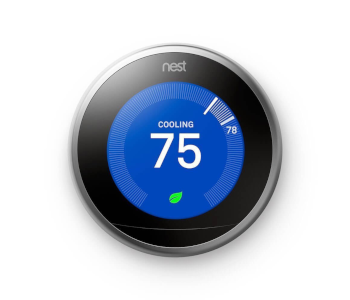 GOOGLE NEST LEARNING THERMOSTAT, 3RD GEN
Original Price: $249
Black Friday Price: $223
The Google Nest 3rd Gen Learning Thermostat is a significant upgrade to the Nest Thermostat. It programs itself, then pays for itself. You can save as much as 10 to 12 percent on heating bills and 15 percent on cooling bills. You can even check your phone to see how much energy you used and why.
The 3rd Gen Learning Thermostat works with Alexa for hands-free temperature control. It also allows you to change the temp from anywhere using your tablet, phone, or PC. More impressively, it has a Farsight feature that lights up the thermostat when it spots you across the room.
The 3rd Gen also has similar features to the Nest Thermostat. It learns your preferred temperature and creates a schedule for you. It also automatically adjusts the temperature after you leave. Furthermore, it is easy to setup. You can install it in 30 minutes or less.
If you want more features on your thermostat, the Google Nest Learning Thermostat, 3rd Gen is the device for you. This Black Friday, save as much as 30% and take home automation to a whole new level.