Ninja Blender Black Friday 2019 Deals
3D Insider is ad supported and earns money from clicks and other ways.
Ninja has announced its blender deals, and they are some of the more exciting ones. There is one that will get you savings of up to 54%, which is insane. If you are looking for any kind of blender, whether it is for personal or professional use, Ninja is one of the top brands that you will run to.
Other brands have definitely published their own deals, but Ninja blenders give you robust and reliable machines without breaking the bank. The discounts you get this Black Friday surely help so you can get the blender that you have always wanted to use in your kitchen.
Here are some of the best Ninja blenders you can get for a significant discount:
FEATURED NINJA BLENDER DEALS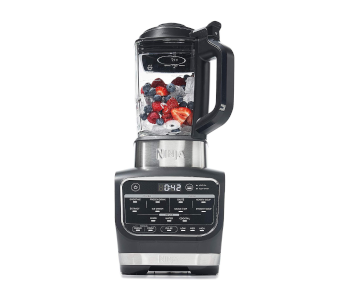 NINJA HB152 FOODI COLD & HOT BLENDER
Original Price: $169
Black Friday Price: $127
This is one of Ninja's premium blender options that is aimed at professionals and advanced home cooks. Its performance can quickly be compared to high-performance premium-level blenders on the market today. If you love to cook, this is a machine that is capable of greatly unburdening your workload.
The Ninja Foodi HB152 is a powerful and highly useful machine that will help you in blending tasks like making smoothies, sauces, soups, even ice cream. It is equipped with a heating element at the base, which is perfect for making hot soups and generally heating up the contents of the container. This is also an excellent blender for smoothies since it easily crushes ice and other tough ingredients such as carrots and frozen berries.
At its price, it is undoubtedly an upgrade to what you have unless you have the premium kind. If you are still looking for one, then this is the blender that you are looking for since it is versatile and powerful to help you create your favorite smoothies, soups, and sauces in minutes.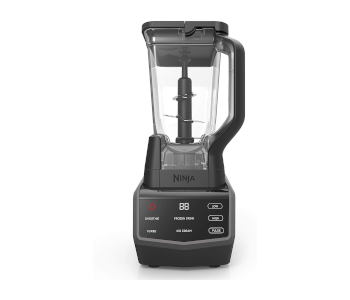 NINJA CT650 SMART SCREEN BLENDER
Original Price: $129
Black Friday Price: $99
The Ninja CT650 smart blender is a very popular machine among home users. It is a versatile blender able to do a lot of things, including juicing, pureeing, chopping, soups, grinding, and even crushing ice. You will surely have a lot of uses with this blender in your kitchen.
The blender is equipped with a touchscreen control panel, so you simply have to use it similarly as your phone rather than deal with a confusing number of knobs and buttons. It comes with four presets, the most common blender tasks, so you can simply drop in your ingredients into the container and start.
This blender is a mix of both power, function, and modern design. It looks attractive, and it will help you with a lot of kitchen tasks streamlining them. This will surely make your life in the kitchen a lot easier.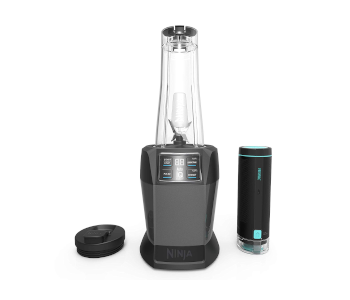 NUTRI NINJA BL580 BLENDER WITH FRESHVAC TECHNOLOGY
Original Price: $129
Black Friday Price: $59
So, you're looking for a personal blender that comes with all the premium features, the Nutri Ninja BL580 is the one for you. It comes with Ninja's Fresh Vac technology that pulls out oxygen before the machine starts turning. This feature matters because it significantly improves the texture of your smoothies. It is less airy and fluffy, which can sometimes be hard to drink. It also enhances the color since some fruits tend to oxidize, and sucking the oxygen out will surely eliminate that.
The BL580 also comes with some smart features and presets, so all you need to do is select a button, and the blender precisely knows what you want. This feature is usually not found on personal mixers but comes with the BL580.
Lastly, the BL580 is heavily discounted this Black Friday. You can get it for 54% less, and it is one of the sweetest blender deals this sale season. The price is already pretty competitive without the discount, this takes it to a whole new level.
MORE NINJA BLENDER DEALS