Projector Black Friday 2019 Deals (4K and 1080p)
3D Insider is ad supported and earns money from clicks, commissions from sales, and other ways.
Projectors can be used at home or at the office. You can watch TV channels, YouTube, and movies on a large screen using a projector. Hook it up with surround sound and you have a home theater ready. At work, you can use a projector for presentations, meetings, and conferences.
When purchasing a projector, you must look at some important metrics like the video resolution capability, the brightness of the bulb in lumens, the size, the price, and other factors. Projectors can cost less than 100 dollars or can easily cross 1000 dollars as well.
We will look at some excellent Black Friday deals in which you can buy a decent projector and get a nice discount on the original price as well.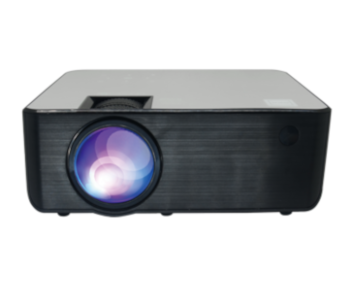 RCA Portable HD Roku Smart
Original Price: $129
Black Friday Price: $99
The RCA Portable HD Roku Smart is a 720p projector that has the option of plugging in a Roku streaming stick. The projector supports 1080p full HD via the HDMI signal input. Its LED lamp is also quite good with a lifetime of 50000 hours.
In terms of the brightness, the white light output is 168 lumens while the white brightness output is 116 lumens. The RCA Portable HD is quite compact in design. It is 9.2 inches wide, 6.5 inches deep, and 3.4 inches high.
You can get a maximum picture size of 30 inches to 150 inches. This makes the projector perfect for football games, sporting events, movies, and gaming sessions. You can also pair this projector with a Bluetooth speaker.
Pick up the RCA Portable HD Roku Smart for $99 this Black Friday.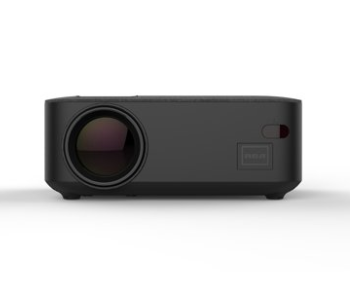 RCA 480p Projector
Original Price: $79
Black Friday Price: $49
The RCA 480p projector is a cheaper alternative to the HD projector that we mentioned above. It has a native resolution of 480p. However, it can support 1080p with the HDMI input. Other than that, it is similar features to the RCA HD Portable projector.
The projector lamp is rated to run for 50000 hours. The maximum picture size is 30 inches to 150 inches. This projector actually has 2 stereo speakers as well. It has Bluetooth connectivity. So, you can either carry your own Bluetooth speakers or simply use the built-in speakers.
The white light output is 50.7 lumens while the white brightness output is 30.8 lumens. The design is extremely compact with dimensions of 8 inches (W) by 6 inches (D) by 3.2 inches (H). The RCA 480p projector is a simple no-nonsense device that will be a good fit for home or office use. You can travel with it and even take it to a client's site.
Pick up this projector for only $49. Value seekers are going to love this deal.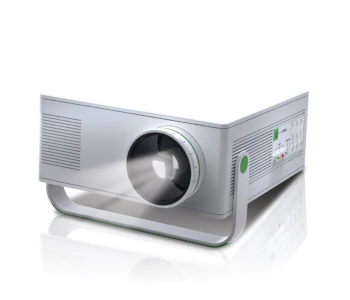 Sharper Image Portable Entertainment Projector
Original Price: $99
Black Friday Price: $49
Kohl's has a Black Friday deal for a Sharper Image portable projector. You can purchase one for just $49, which is a 50% discount on its original price of $99.
This projector isn't exactly HD. It does 960 by 240 dpi. The image size is 120 inches diagonally. The design is not exactly compact, but you can still carry it. It measures 17.5 inches by 13.7 inches by 13.7 inches. It is more suited to fixed use either at the home or the office.
The projector uses a halogen bulb and not an LED one. It is a decent projector to watch movies or sporting events. The main attraction for this projector is the price rather than cutting edge features.