PS4 DualShock 4 Controllers Cyber Monday 2018
3D Insider is ad supported and earns money from clicks and other ways.
PlayStation 4s are usually sold in bundles, and if you have gotten one for Black Friday, chances are your bundle only includes a single PS4 DualShock 4 Controller. Cyber Monday is a great time to add an additional controller so you can play multiplayer games with family and friends or keep a spare one charged up for marathon gaming sessions.
The DualShock 4 Controller for the PlayStation 4 is currently on sale until Cyber Monday. You can save up to 41% if you grab one before the deal ends.
We have done the research and compiled a list of the best deals for DualShock 4 controllers.
PS4 Controller Features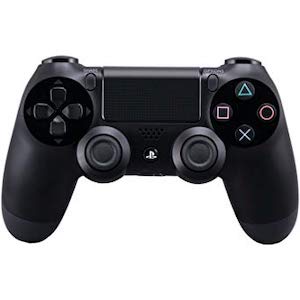 DualShock's design has not changed much through the years and has remained intuitive and ergonomic with every update. The most notable new feature of the DualShock 4 controller is its trackpad. It's located at the top of the controller and it acts as an additional button. You can also use it as a mouse pointer when you're scrolling through your PlayStation display menu. Above the trackpad is the light bar that glows with different colors and particularly alerts you that your device is running out of battery.
The pair of analog sticks on the DualShock 4 are very responsive with smooth movements, which helps for a comfortable and better gaming experience.
The DualShock 4 also has speakers installed in the controller and this is particularly useful to add to the audio experience when playing your favorite games. Additionally, it also comes with a 3.5mm headphone jack so you can plug in your headset and listen to your games in private as you play.
There are a couple of sensors built into the DualShock 4, namely a gyroscopic sensor and an accelerometer that you can use to control certain games by moving your controller around.
Overall, the DualShock 4 controller is comfortable, ergonomic, and balanced, which allows you to have a better gaming experience. Cyber Monday is the perfect time to get one if you're looking for a spare controller or preparing for a local multiplayer session with your friends because this will likely be last time you can save over 40% until next year.