Razer Black Friday 2019 Gaming Keyboard and Mouse Deals
3D Insider is ad supported and earns money from clicks, commissions from sales, and other ways.
Razer is among the best-known and most respected gaming peripheral manufacturers in the world. Their mice, keyboards, and headphones are always of top-notch quality and remain fan favorites years after release. If you want to take your aural experience to the next level or need a keyboard that's as functional as it's colorful. Razer's Black Friday deals are the perfect opportunity for an upgrade.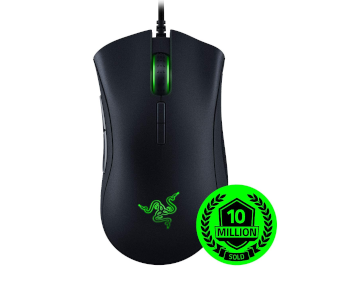 Razer DeathAdder Elite
Original Price: $69.99
Black Friday Price: $29.99
The DeathAdder is a legendary product in Razer's lineup made even better with upgraded DPI and IPS for its Elite version. The mouse feels terrific in the hand yet retains a simple aesthetic. There are seven responsive buttons and two RGB zones to customize. It also has two rubberized sides for a better grip.
The best thing about the DeathAdder elite is that it feels like a premium gaming mouse while being amazingly priced and not looking like a spaceship. All seven buttons are surprisingly tactile, and the ones positioned on the side never get in the way when you don't need them. The scroll wheel has slight bumps that increase grip and is neither too smooth nor too incremental.
The mouse's sensitivity goes up to 16,000 DPI and adjustable in steps. Its movements are precise no matter how fast you move your arm as the DeathAdder Elite reacts accurately, even when under 50Gs of force.
Razer's Synapse software expands the mouse's feature set even more. It lets you fine-tune the DPI, adjust the polling rate, and set up the RGB in many different ways. Best of all, it allows you to create custom macros and assign them to the various buttons. That means you can execute a complex series of actions in a program or cast a spell followed by a battle cry in your favorite MMO, all with a single click.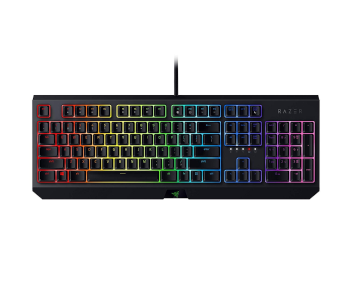 Razer BlackWidow Mechanical Gaming Keyboard
Original Price: $119.99
Black Friday Price: $79.99
The 2019 version of Razer's BlackWidow is a welcome reboot of a timeless classic. The original's excellent green switches make a comeback, while the new version is kept in tune with the latest version of Synapse. You'll love the BlackWidow if you're a gamer looking for a compact yet full-size keyboard with a lot of charm and functionality.
The BlackWidow keeps a low profile. There are no dedicated function or media keys, so it won't take up more space on your desk than a regular office keyboard. That being said, you can remap any key to execute a macro or quickly open up a program through Synapse. There's also the option of setting a second action for each key when you hold it down with FN, increasing customizability exponentially.
The mechanical keys have Razer's own green switches. These require little effort to press yet go down with a satisfying click. The keys are very responsive, and the BlackWidow won't let you down during a heated round of CS:GO or LOL since it has anti-ghosting features and N-key rollover.
As for RGB, the Chroma Studio tab within Synapse lets you customize the color, duration, and glow pattern for each key. You may create as many color profiles as you need and assign them to individual games. Up to five of them can be saved to the BlackWidow's internal memory and will work on any other PC.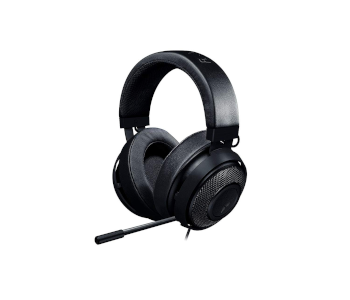 Razer Kraken Pro V2
Original Price: $79.99
Black Friday Price: $75.04
The second version of Razer's Kraken Pro headphones is an excellent investment for gamers in need of great all-around performance on a budget. The user experience is straightforward. It boils down to plugging the headphones into a 3.5mm outlet and enjoying their sound.
The Kraken Pro V2 has a broad and amply-padded band that sits well on heads of various sizes. It ends with generously-padded, deep headphone cups that are comfortable to wear and block outside noise like whirring PC fans or traffic. You can wear the headphones throughout a gaming binge without once having the urge to take them off.
As befits gaming headphones, the sound profile for the Kraken Pro V2 favors lows and mids. That means explosions and the rumble of gunfire sounds satisfying, but not at the expense of higher tones. This translates into listening to music too, giving bass-heavy tracks a boost.
The microphone is hidden inside the left cup and extends when needed. Its quality is nothing special, but your teammates will have no trouble hearing you loud and clear either.
Other noteworthy Razer Black Friday deals: