RC Cars and Trucks Black Friday 2019 Deals
3D Insider is ad supported and earns money from clicks, commissions from sales, and other ways.
Do you remember the time when you were a kid and you had a remote-controlled car? Or perhaps a remote-controlled truck? It was so much fun pushing the buttons on your remote controller and getting the vehicle to move all around the house.
If you were an adventurous kid, then you probably even tried making your remote-controlled vehicle do some stunts. There is no question that kids simply love playing with their remote-controlled vehicles. You can now have your children engage in the same kind of fun with some excellent Black Friday deals on remote-controlled toys.
Best Buy, Walmart, and Kohls are all running Black Friday deals on some remote-controlled trucks. These are preliminary deals and more RC cars and trucks are expected to come on sale for Black Friday soon. Check them out below: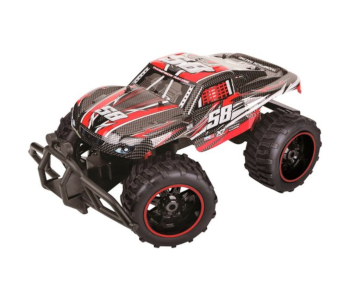 Sharper Image Toy RC 1:10 Scale
Original Price: $60
Black Friday Price: $30
The Sharper Image Toy RC is a monster truck with massive wheels. It is modeled on a 1:10 scale with respect to the actual truck. The truck can reach 0 to 12 mph in 10 seconds. So, it has some serious acceleration and power within.
The large-sized wheels mean that this truck can be operated on a wide range of terrains. The body of the truck is made up of plastic and metal. The black and red color is quite attractive and will interest kids.
You can buy the Sharper Image Toy truck for $30, which is a 50% discount on the $60 original price.
New Bright 1:6 Scale Trucks
If your child loves trucks, then the New Bright 1:6 scale line up of Ford Raptor and Silverado trucks is going to be one great buy. These trucks are massive as the scale is only 1:6. The length is a humongous 25 inches!
The remote controller uses a 2.4 GHz technology and you can race 6 of these trucks at once. There is a 9.6V lithium-ion battery in the truck and it is rechargeable. The controller uses AA batteries. Walmart is running a deal on these New Bright trucks. You have two options, one is a red-colored Silverado and the other is a black Ford Raptor.
Pick up one of these trucks for only $44. It is a Black Friday special.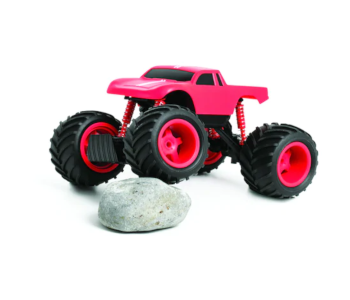 Sharper Image RC Vehicles
Original Price: $25-30
Black Friday Price for Car: $10
Black Friday Price for Truck: $10
If you like spinning your RC vehicle and performing stunts, then there is no better option than the Sharper Image Car which is on a Black Friday sale. You can get the car for $10 rather than the original price of $25. It is less than half the original price.
This car can literally spin on one wheel and will make your head spin. There are bright LED lights as well which will excite your kids. It has the potential of becoming one of their favorite toys. You need four AA batteries to run this car. The recommended age is 10 years and up.
If spinning cars or performing stunts is not what your kid is into, then have a look at the Sharper Image RC Truck. This truck is different from other RC trucks in that it has massive suspensions. You can literally make it go over a small rock. In fact, the truck is named Rockslide.
The recommended age group for this Sharper Image truck is 10 years and up. You need 9V and AA batteries to run this RC truck. Best of all, it is on sale at $10 this Black Friday. It normally costs $30, so you get the truck at a third of the original price.