Ring Video Doorbell Pro and Peephole Cam Cyber Monday 2019 Deals
3D Insider is ad supported and earns money from clicks and other ways.
Ring has an extensive lineup of devices designed to make your home safer and smarter. Doorbells are among its most popular products, and all current models are slated for a hefty Cyber Monday discount! Pick your favorite and never wonder who's at the door again.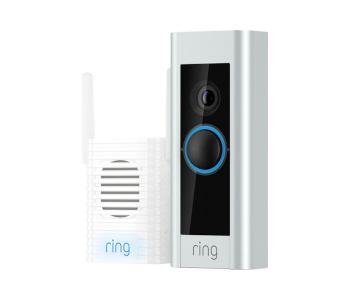 Ring Video Doorbell Pro and Chime Pro Bundle
Original Price: $299.99
Cyber Monday Price: $199.99
The Video Doorbell Pro is Ring's most advanced doorbell. It is bundled with the Chime Pro, a useful accessory that extends the doorbell's Wi-Fi strength while providing another chime you can place away from the door. The Pro is easy to install, comes with an excellent camera, and is supported by Ring's intuitive app.
This is the most elegant Ring doorbell. It is slim since you have to connect it to your existing doorbell's wires. Doing so isn't hard since the Pro arrives with a detailed instruction manual. The only thing you need to do afterward is download the Ring app and create your free account.
The doorbell is equipped with a 1080p camera and sophisticated motion sensors. Its field of view is 160 degrees, so a wide area to the side of the doorbell is covered. That makes the Pro great for monitoring large front yards. It functions well at night too since an array of IR lights provides enough illumination to identify people as far as 30 feet away.
The app lets you check the doorbell's status, chat with people at the door through a two-way intercom, and set up sensor schedules. There's also an informative event timer that displays sensor alerts and rings. Best of all, someone doesn't even need to ring the bell for an event to trigger; the Pro is constantly pre-buffering, so each recording starts as soon as someone is near it.
All three doorbells share two features – smart home integration and the Ring Neighborhood. You can control them with your voice by asking Alexa or the Google Assistant to do various things. These include answering the doorbell, displaying its feed on a TV or Echo Show, and having the assistant show you recent activity. The doorbells can become part of automated routines and work in tandem with different smart gadgets to make your life easier.
Ring Neighborhood connects Ring users in an area into an anonymous social network. Members can share clips and pictures captured with their ring camera as well as comment on others' posts. Ring Neighborhood also keeps you abreast of local firefighter and police emergencies, so you know what's going on in record time.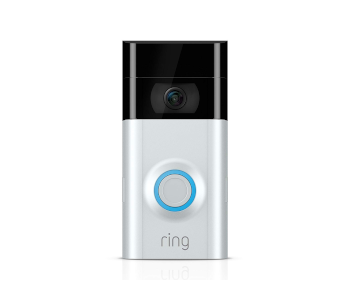 Ring Video Doorbell 2
Original Price: $199
Cyber Monday Price: $139
The Pro version of Ring's doorbell is perfect for homeowners, but what if you're renting or don't trust your handyman skills? In that case, choose the Ring Video Doorbell 2. Its greatest advantage is battery power; you can wire the doorbell but don't need to since the battery keeps it running for six months. This model is bulkier as a result, but that's a reasonable price to pay for the extra convenience.
Most other features are either identical or comparable. You get the same crisp footage, clear audio, and feature-rich app as with the Pro version. The only minor thing this model is worse at is Wi-Fi support. It works on 2.4GHz Wi-Fi as opposed to the Pro's dual band support.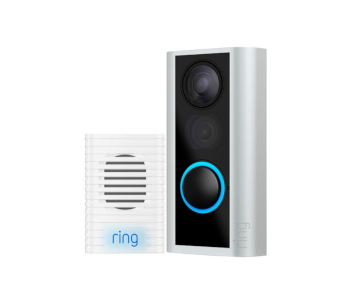 Ring Peephole Cam with Chime
Original Price: $229.99
Cyber Monday Price: $169.99
The Peephole Cam is Ring's newest Doorbell. It is designed to replace your existing peephole and provides a great boost to your apartment's security. It comes with a peephole lens, so you don't lose the analog view. Unlike the other two models, this one has an additional impact sensor that detects when someone's knocking on the door. Its activation sends push notifications to your phone, as does motion detection and ringing the bell.
Installing the Peephole cam requires that you remove the existing lens. You get another one with the doorbell along with an adapter tube that accommodates wider openings. The rest of the installation is identical to that of the Doorbell Cam 2. Luckily, the Peephole Cam is more slender while having the same per charge use duration.
It's important to note that all three doorbells require a monthly subscription. Ring offers fair pricing as 30 days of video storage and the ability to share videos costs $3/month. There's also a $10/month premium plan which grants support for unlimited cameras, prolongs their warranty, and gives you a discount on future Ring purchases.