Samsung Galaxy Smartwatch Deals for 2019
3D Insider is ad supported and earns money from clicks and other ways.
One of the most popular gifts this holiday season are wearables, especially smartwatches. They are relatively easy to get for others since you do not have to worry about sizes. Simply get one, and you can be sure that the person you are gifting it to will surely love it.
Samsung smartwatches are more than just timekeepers. They look great and come with a ton of smart features that will make you forget that you wear them on your wrist. You can check your phone notifications on them, even track your heart-rate while you are working out. They are genuinely high-tech devices that you will enjoy wearing for a long time.
Black Friday is definitely going to host a lot of great wearable deals. One of them is Samsung, offering discounts of up to 25% on their smartwatches. Here are some of the sweetest deals we have found: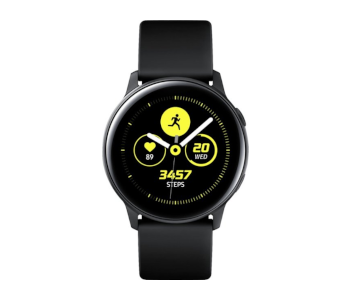 SAMSUNG GALAXY WATCH ACTIVE SMARTWATCH 40mm – BLACK
Original Price: $199
Black Friday Price: $149
You can consider the Samsung Galaxy Watch Active as a condensed version of the standard Galaxy Watch. For one, the Active does not come with a rotating bezel making its blueprint much smaller and thinner. Still, it does not lose the premium feel that is a hallmark of Samsung wearables.
Since the Active is a trimmed-down version of the Galaxy Watch, you can expect to wear this without really noticing it. In the middle is the watch display that feels smooth and responsive. You will find two buttons on the right side that will help you to navigate the many features of the watch.
The watch runs on Samsung Tizen OS, which is built for their wearables and effortlessly connects with all smartphones. It does work best when linked to a Samsung phone, so you will be able to maximize the features. Additionally, the Active is also a fitness tracker that monitors a lot of your health stats like heart rate, sleep stats, and your workouts thanks to its built-in GPS.
The Samsung Galaxy Watch Active is definitely a reliable and sleeker option compared to its standard version. It also comes in other colors.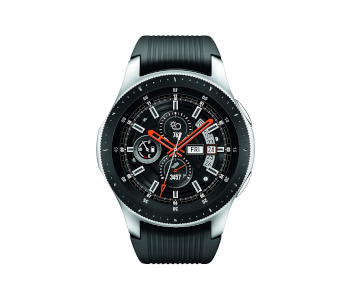 SAMSUNG GALAXY WATCH SMARTWATCH 46mm STAINLESS STEEL
Original Price: $349
Black Friday Price: $269
The Samsung Galaxy Watch is one of the best smartwatches on the market today. It makes a great gift this holiday season, and you can save a further 23% when you get it this Black Friday. This version of the Galaxy Watch looks more like a watch compared to previous Gear iterations. A circular face and a metal body make it look more traditional than other smartwatches.
Similar to the Active, Samsung's Tizen OS is installed, which gives it excellent connectivity to other devices, especially Samsung smartphones. It is intuitive and straightforward to use and is highly responsive to your commands.
Health is a focus of the Galaxy Watch, and coupled with the Samsung Health app, it can track a lot of your health stats, including heart rate, stress levels, and several workouts. Now, you will not need a different wearable since the Galaxy Watch can take care of your health and fitness tracking needs.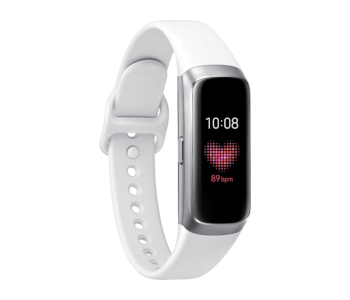 SAMSUNG GALAXY FIT ACTIVITY TRACKER
Original Price: $99
Black Friday Price: $79
This is Samsung's affordable wearable and is an excellent option for those who are looking for an accurate but simple fitness tracker. It is not a full-featured smartwatch but does come with limited elements like phone notifications, weather, calendar, timer, and alarm widgets.
What the Galaxy Fit does well is its fitness tracking features, where it is highly accurate, especially when tracking your steps, heart rate, sleep, and stress levels. It can also follow your steps, calories burned, and active time that is useful to keep you in shape. As a fitness tracker, you can monitor your workouts, and it supports up to 90 different activities.
This is definitely one of the more affordable options in the wearable space that you can find this Black Friday, where you can save up to 20%. The Samsung Galaxy Fit makes a good purchase or an excellent gift for friends and family.