Sonos Speakers and TV Soundbars for Black Friday 2019
3D Insider is ad supported and earns money from clicks and other ways.
Sonos speakers are awesome. They sound great, allowing you to play music that will permeate through every corner of your home. Sonos speakers can get quite expensive, and if you have been eyeing one and waiting for a good deal, Black Friday is coming at the right moment.
We have highlighted the hottest Sonos deals for you, including their soundbars and smart speakers. These deals will give you a decent discount so you can enjoy one of their high-quality speakers and accessories.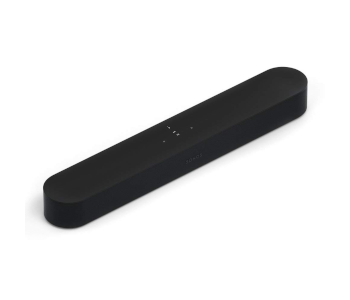 SONOS BEAM SOUNDBAR WITH VOICE CONTROL
Original Price: $399
Black Friday Price: $319
This deal will be available at Best Buy as well.
The Sonos Beam soundbar may not be the largest in the market, but it is one good speaker to add to your home theater system. This is a soundbar that takes full advantage of the Sonos ecosystem and is easy to set up with your TV. Its size makes it an easy soundbar to match a TV of any size, so you do not have to worry about looks.
Its features include Alexa integration, allowing you to set this up with your smart home system giving you the ability to control it with your voice. You can even do basic TV commands with your voice.
The Sonos is an affordable soundbar that looks great and sounds fantastic. Getting this on Black Friday is going to grant you more savings because of the awesome deals and discounts.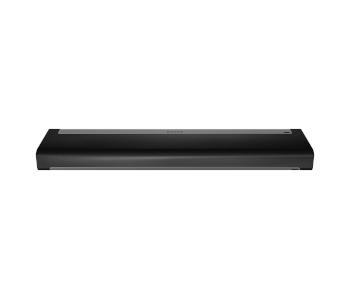 SONOS PLAYBAR WIRELESS SOUNDBAR
Original Price: $699
Black Friday Price: $559
This offer will also be available at Best Buy.
This is a device that is all about Sonos. It is one of their most premium products and is one of the most versatile speakers in their collection. The Sonos Playbar is more than just a soundbar, but rather a smart speaker complete with app controls and smart home integrations. You can effortlessly pair this with other Sonos speakers if you want to make this the centerpiece of a whole-home multi-speaker system.
As with all Sonos products, the sound quality is exceptional, and it makes a decent TV speaker. It may not give you the theater-like experience that you expect from most soundbars, but it is definitely one of the more versatile ones in the market.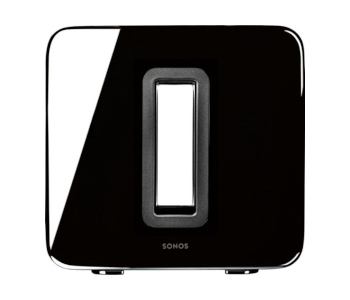 SONOS SUB WIRELESS SUBWOOFER
Original Price: $699
Black Friday Price: $559
If you ever wonder why Sonos' soundbars like the Playbar and Beam do not have a strong bass response, then this is the reason. Sonos made a dedicated subwoofer that is going to give you all that bass. This is also an excellent addition if you are building a whole-home speaker system with Sonos devices.
The Sonos Sub wireless subwoofer is all about the sound and takes your listening experience to the next level. In typical Sonos fashion, it is reasonably easy to set up, so you do not have to go to the nitty-gritty just to get your bass on.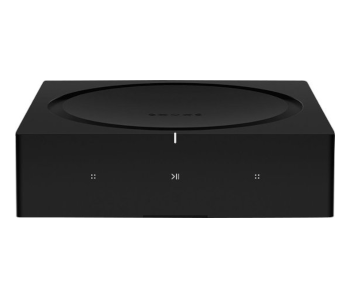 SONOS AMP 250W 2.1 CHANNEL AMPLIFIER
Original Price: $599
Black Friday Price: $479
The Sonos Amp is all about improving your current home theater system, especially if you already have a Playbar soundbar installed. Adding this to your system improves the audio significantly, especially if it is coming from your TV. It produces a punchy, engaging sound that is going to add to your love for high fidelity sound.
The Sonos Amp is designed to drive just about any speaker you connect to it. Adding this plus a pair of speakers to your Playbar is going to improve your whole-home system significantly. You may need to spend a bit more, but you can definitely save up to 20% if you get the Amp this Black Friday.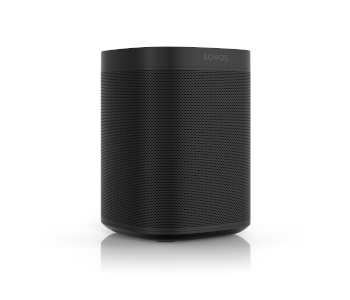 SONOS ONE (GEN 1) VOICE CONTROLLED SMART SPEAKER
Original Price: $199
Black Friday Price: $169
If you are familiar with Sonos hardware, the Sonos One is basically a Play:1 with smart capabilities. You can effortlessly integrate this with Amazon's Alexa and Google Assistant, which, when linked to your other Sonos devices, grants your entire system additional features. The Sonos One integrates both systems seamlessly and ultimately highlights their best features.
A Sonos multi-room setup will not be as cool without this speaker. With this at the heart of your system, you can play your favorite music by simply speaking with Alexa.
Sonos has a varied ecosystem of speakers, soundbars, and other audio accessories. If you are a big Sonos fan and love everything that they make, this Black Friday is an excellent time to add to your collection and finally complete your own whole-home sound system.