7 Best LTE Smartwatches
3D Insider is ad supported and earns money from clicks, commissions from sales, and other ways.
Let's face it. We all spend a lot of time on our phones. Connection, be it through social media, text messages, or phone calls, is mediated through the devices in our pockets.
But those devices also carry with them a host of distractions. While you might intend just to check on one text quick, you'll often find yourself scrolling through Facebook, admiring photos on Instagram, or feeding your chickens in Farmville.
All those lost minutes steal our productivity, take valuable time away from family and friends, and can be frustratingly addictive.
Budget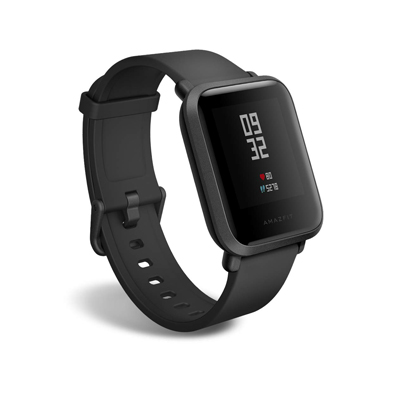 Amazfit Bip Smartwatch by Huami
4.6/5.0
Swimproof: No
GPS: No
Battery life: 30-45-day battery
Compatible with both Apple and Android, 4 different fitness modes.
Check Amazon
Best Value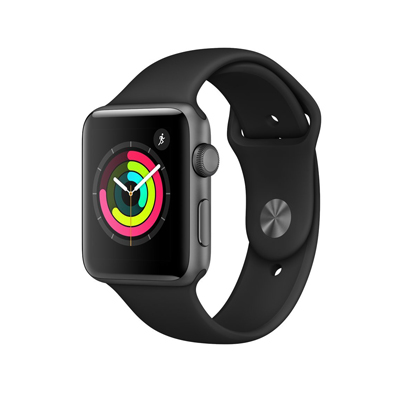 Apple Watch Series 3
4.7/5.0
Swimproof: Yes
GPS: Yes
Battery life: Up to 18 hours
More affordable version of the Apple Watch, durable and lightweight.
Check Amazon
Top Pick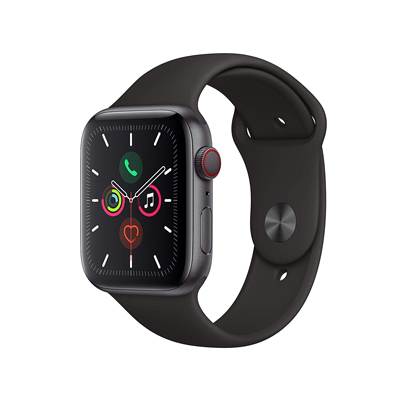 Apple Watch Series 5
5.0/5.0
Swimproof: Yes
GPS: Yes
Battery life: Up to 18 hours
Watch face is always on, no more waiting for a screen to load to check the time.
Check Amazon
Fortunately, it's getting easier to maintain modern communication without the extra distractions of a cell phone. How? LTE smartwatches replace the communication and reminder functions of a smartphone. You don't even need to bring your phone with you to use them.
In this article, we'll discuss some of the best LTE smartwatches you can buy. We'll talk about their pros and cons. We also cover how the unique features of each watch add more utility and ease to your life.
7 Best LTE Smartwatches Comparison Table
7 Best LTE Smartwatches: Detailed Reviews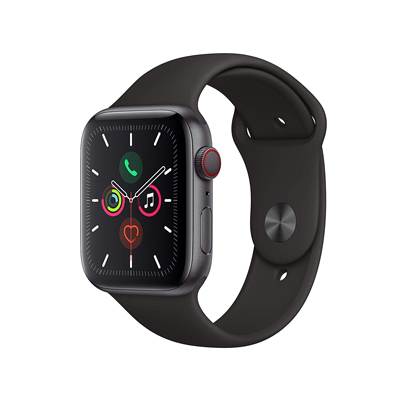 View on Amazon
Editors Rating: 5.0/5
The latest offering in their smartwatch line, Apple's Series 5 was a clear choice for our top pick. While it works best for Apple users, people who have an Apple Smartphone and other Apple devices, this is a solid choice for just about any smartwatch user.
It includes a wide variety of quality of life apps and improvements. More than simply calculating your steps through the day, providing calorie estimates and other fitness advice, the Series 5 goes well above the performance of other watches.
In addition to the ECG (electrocardiogram) that monitors your heart rate and can even track your stress based on heart rate patterns, it helps monitor many aspects of your stress. The decibel monitor will make it easier to preserve your hearing by making sound recommendations when things get a little too loud.
For people with periods, this smartwatch can help you track your menstruation. That's valuable for monitoring your health, finding the best days to try for a baby, and cluing you in that it might be time to call a doctor.
Of course, like all the smartwatches on our list, it's also LTE enabled. While you will need to pay a small monthly fee with your cell service provider to take full advantage of this smartwatch, it can almost completely replace your smartphone.
The watch will let you make and receive calls, use voice to text messaging, and more. While offline storage for music, apps, and other features is modest, it's still enough to cover you for a few hours if you're outside of cell signal or at the end of your data plan.
The one major downside of this watch is its price. Since it is the absolute latest smartwatch from Apple, it makes sense that it costs a little more. But, when you can get less versatile smartwatches for under $100, the price on this watch may be extravagant for some users.
We think it's worth it since it does offer a lot of useful real-life apps and tracking. But you'll have to decide for yourself if having a top of the line watch is worth the price tag.
Tech Specs
Comes with: Case, Band, 1m Magnetic Charging Cable, 5W USB Power Adapter
Battery life: Up to 18-hour battery life per charge (varies by usage)
Connectivity options: LTE and UMTS, Wi-Fi 802.11b/g/n 2.4GHz, Bluetooth 5.0
Display: 38mm square screen
Includes: An ECG sensor and optical heart sensor
Swimproof: Yes
The Pros
Lots of health and wellness features
Watch face is always on, no more waiting for a screen to load to check the time
Includes features like a compass and activity monitor, helpful for hikers
30% larger screen for ease of use
Swimproof
GPS function included
Can be connected to your cell number to handle many smartphone tasks
The Cons
More expensive than most LTE smartwatches
Has a shorter battery life (18 hours) than many smartwatches
Note: While this is a more expensive smartwatch and doesn't yet offer a multi-day battery, those are small failings compared with the long list of functional uses for this watch. We couldn't justify taking points from this watch based on those flaws.
We don't often give out 5.0 ratings, in this case, the Series 5 earned it.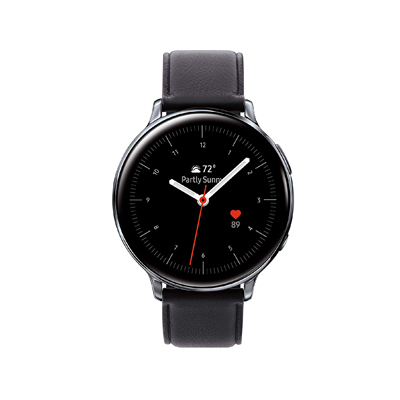 View on Amazon
Editors Rating: 4.8/5
The Active variation of the Samsung Galaxy watch adds a great deal of versatility and function to this watch. In addition to LTE connectivity, an optional feature in the Galaxy smartwatch, it offers a similar lineup of health and wellness apps and trackers. Not quite as extensive as the Apple Series 5, it's still a well-rounded package.
This is a good option for active users, or if you have specific fitness goals you'd like to reach. Not only can the watch monitor your heart rate and help track when you're in the fat-burning zone, it'll also provide warnings if your heart starts going too fast.
The Galaxy also has a longer battery life than average for a smartwatch. Depending on your use, it'll last up to a full 5 days on a single charge.
That longer battery life also lets you take advantage of the sleep tracking feature. It'll monitor how and when you sleep, the quality of that sleep, and can also provide recommendations for improving your rest.
Bixby, the Samsung assistant, is loaded on the Galaxy watches as well. Voice-activated, Bixby can cue up a playlist, open many of the Galaxy's apps, and read your messages to you.
With LTE functions enabled, so you don't have to rely on wifi, this watch can also replace your credit cards. Instead of carrying a thick wallet, use Samsung Pay at all compatible locations.
This watch is also a little more flexible with other devices. It pairs with both iOS and Android devices, meaning you can use this watch regardless of your preferred cell phone and home assistants.
You can also customize this watch quite a bit. It features several different clock faces and themes. You can also choose between aluminum and steel casings, and many different wristbands.
Tech Specs
Connectivity options: LTE WiFi: 802.11 b/g/n
Screen size: 1.2″ or 1.4″
Memory: 1.5GB RAM / 4GB Storage
Operating System: Tizen
Battery life: Up to 5-day battery life
Includes: Bixby personal assistant, sleep tracker, ECG sensor
The Pros
Long battery life
Lots of customization option
Larger screen face for increased ease of use
Heart rate monitor helps keep your exercise more effective
Sleep tracker can help you monitor and improve your rest
Fluoroelastomer band more comfortable and durable than silicon
Bixby personal assistant is fully voice-controlled and offers hands-free assistance
The Cons
Not as flexible as some competition
Tattoos can interfere with heart rate monitors
Calorie and steps calculations not accurate for all users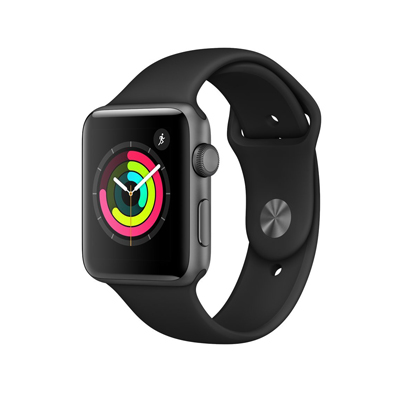 View on Amazon
Editors Rating: 4.7/5
While the latest generation gadgets are usually more versatile and functional than their older versions, we can't all afford to get the latest gear as soon as it comes out. In this case, the Series 3 Apple Watch is a good alternative to the more expensive Series 5.
This is a more slimmed-down predecessor than the Series 5, but still offers a host of valuable features for significantly less cost.
This watch can handle calling and texting, just like your cell phone. It also has a GPS and can help you find your way anywhere it has a signal.
It features an optical heart monitor, but not an ECG. That means that it'll monitor your heart rate, but not quite as accurately as an ECG. Tattoos and other visible changes to your skin may interfere with this function.
Broken speedometer? This watch contains both an accelerometer and a gyroscope, so it can help you monitor your vehicle's speed until you have a chance to get it fixed.
The aluminum casing that comes standard with this watch is lightweight and durable. Less scratch-resistant than steel, it's still more than strong enough for most users. Like it's more recent sibling, the Series 3 is also swim-proof. That means it can track your activity through your favorite workout, even if that workout isn't very device friendly.
Tech Specs
Case Size: 38mm, 42mm
Screen Size: 759 sq mm or 977 sq mm
Swimproof: Yes
Includes: Optical heart sensor, accelerometer and gyroscope, aluminum Case, built-in GPS
The Pros
More affordable version of the Apple Watch
Offers a good combination of fitness and lifestyle aids
Durable and lightweight
Swimproof
Easy to activate
Responsive voice control for calls, messaging, and apps
The Cons
Not as many features as newer models
Only has 18-hour battery life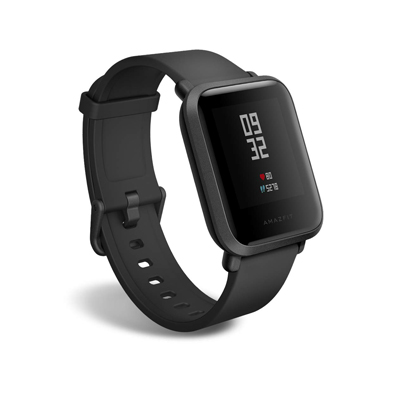 View on Amazon
Editors Rating: 4.6/5
Another versatile design, the Amazfit watch works as both an LTE Smartwatch and a fitness tracker.
This watch is designed to work with a wide range of devices and service providers, so you aren't locked into a particular brand or carrier like you can be with other smartwatches.
It features 4 different exercise modes so that you can pick the most accurate representation of your activity. That means the calorie tracker will be more accurate, and it'll have a better sense of your heart rate and other health factors.
Even if you don't change between the different sport modes, it will automatically track steps, heart rate, and calorie burn. It'll also track your daily goals, and let you know when you've achieved them.
Plus, the Mi Fit App makes it easier to stay on top of exercise goals, make adjustments as you go, and stay inspired to take care of your health!
Like all LTE Smartwatches, it will allow us to make and receive phone calls. You'll also receive message and text notifications, and calendar alerts. If you activate the LTE function, you'll receive those notifications and calls whether your smartphone is nearby or not.
Plus, you'll get sleep monitoring and reports on the quality of your sleep. It has a built-in alarm clock to make waking up easy. Pull up the weather report on your watch while you make your morning coffee and you'll know exactly how to dress for the day.
This watch isn't swim-proof, however. It's water-resistant and dustproof.
But, it has one major advantage over most of the competition. Its battery lasts up to 45 days on a single charge. That's a lot of exercise reports, weather updates, sleep tracking, and life improvements without having to charge at all.
Tech Specs
Compatible OS: Android 4.4, iOS8 and above
Battery life: 30-45-day battery
Includes: 4 case and band color options, heat rate monitor, sleep monitor
The Pros
30-45 day battery life
Compatible with both Apple and Android
Mi Fit app for fitness tracking and motivation
4 different fitness modes
Steps and calorie tracking
Dustproof
Lightweight aluminum case
Includes weather report, alarm clock, and other daily function apps
The Cons
Not as many health monitors as other smartwatches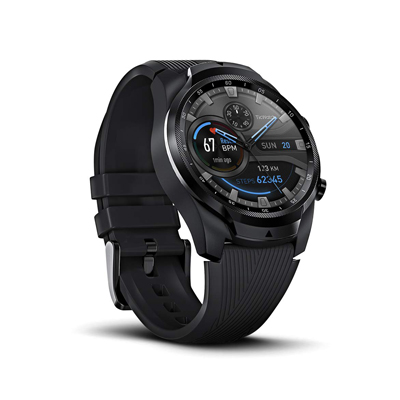 View on Amazon
Editors Rating: 4.5/5
Another alternative, this smartwatch looks exactly like what it is, or like a premium mechanical watch, or whatever else you want it to. One of the more customizable watches on the market, it's looks aren't the only reason it's on this list, but its functionality is as impressive as the others on this list.
The Ticwatch Pro comes with a pre-loaded Sim Card, compatible with a number of cellular service providers. Although, if you want the same phone number for both your smartphone and your smartwatch, you should check to make sure its sim card is compatible with your service provider.
The 1 Gb of RAM helps make this smartwatch one of the faster versions on the market. Less loading time for calls, messages, and apps means more productive time for you.
The Ticwatch Pro is swim-proof and even features a water-resistant speaker. You'll be able to take calls right after you get out of the pool, even if you don't have a private pool to use it as a music speaker.
The outer bezel is stainless steel for extra strength and durability, while the back of the watch is a more lightweight aluminum. That combination gives you more durability than an aluminum case along will support, but more lightweight and comfortable than all-steel construction.
This watch features Google's assistant and can interface with your Google account for easy access to your calendar, contacts, and more.
There are two primary running modes, smart mode, and essential mode. In smart mode, the watch has access to LTE and Wifi connectivity, as well as Bluetooth connections to other devices. Essential mode, which increases battery life considerably, gives you access to apps and other functions that don't require connectivity.
Even in essential mode, the watch is lit so that it's easy to see in full sunlight.
Like most modern smartwatches, it offers 24-7 heart monitoring. It also tracks your heart rate history for the last 7 days and provides abnormal heart rate warnings.
Tech Specs
Compatibility: Compatible with Google software and Verizon carrier
Battery life: 5-30 day battery (varied quite a bit with usage)
Storage space: 4 Gb
Swimproof: Yes
Includes: A heart rate monitor
The Pros
Offers two running modes
Battery lasts several days, regardless of which mode you use
Heart rate monitor
Faster operation thanks to generous RAM
Durable gorilla glass screen
Compatible with Google Pay
Voice control through Google Assistant
Swimproof
The Cons
Sim Card primarily compatible with Verizon cell service
Only works best with other Google devices, though it can connect to others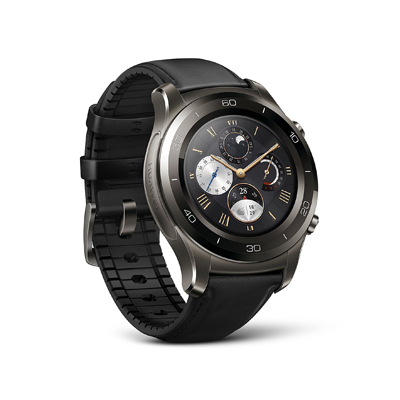 View on Amazon
Editors Rating: 4.4/5
Another premium option, although a little less expensive than the Series 5, The Huawei Classic is one of the more versatile watched you can find. Huawei, despite being an unknown name, produces a great number of high-quality electronics.
This watch includes an interchangeable battery, sleep, and heartrate monitoring, NFC payment support, and GPS tracking. It supports calling and messaging. Its fitness tracker is one of the more accurate in the world of smartwatches. It will calculate your steps and estimate calories burned, though this version of Huawei's watch line isn't waterproof enough to take swimming.
It can access your Google Play music library. It also has a moderate amount of free storage space, to support offline music.
The sleep tracker in this watch also has one important feature hard to find in other smartwatches. An ambient light tracker. With this tool, you can see how the light in your bedroom affects your sleep cycle, and even take advantage of natural light cycles to improve the quality of your sleep and correct your body's natural circadian rhythm.
Using Google's OD means that this watch also has access to a large library of additional apps and functions, just a download away.
Tech Specs
Water-resistant: Yes
Battery life: 2-day battery
Display: All-day display
OS: Google OS
Includes: Google Play access, google Pay, built-in GPS, sleep and heart monitoring.
The Pros
Access to the Google Play app library
Comprehensive sleep tracker
2-day battery
Android pay
Google Assistant
The Cons
Watch band sometimes fails
Battery life varies quite a bit based on use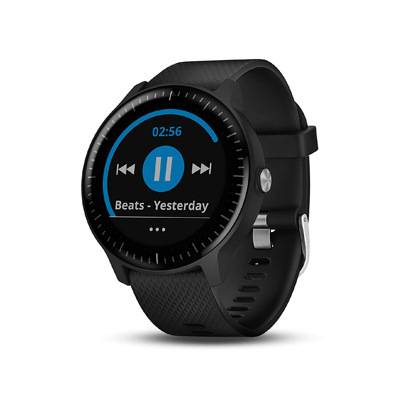 View on Amazon
Editors Rating: 4.3/5
The Vivoactive by Garmin is a good mid-tier choice, either for yourself or as a gift for a family member. This watch has a good combination of versatility and price, neither as flexible as a premium watch nor as plain as a less expensive version.
This watch comes with 15 different apps pre-loaded onto its system. These apps mostly focus on fitness and tracking features, like a GPS and calorie calculator. However, it's also designed to work with Spotify, and can hole up to 500 songs for offline play.
The monitoring features on this smartwatch allow you to take greater control of your fitness. Heart rate monitoring helps you calculate when you're in the fat-burning zone, and when you've entered proper cooldown and resting heart rates.
We've also chosen a pack set that provides several accessories to increase the utility and value of this smartwatch. Few smartwatches come with these accessories, so it's worth taking advantage of kit sets when you can.
This one comes with a watch face protector, car charging accessories, and a play better hard case to protect the watch when you aren't wearing it.
All told, this is a high-value smartwatch option for people who are new to the technology, or who don't need all the bells and whistles of the latest premium watches.
Tech Specs
Battery life: 16-hour battery
Compatibility: Compatible with Spotify, compatible with a range of OS and Cell Carriers and Spotify
Includes: Heart monitor, Garmin Pay, Vivo active music, 15 pre-loaded apps and functions
The Pros
Great starter smartwatch
Has a good combination of fitness trackers pre-loaded
Access to additional apps to customize your watch
Bluetooth connectivity along with LTE and WiFi
Good value for the price
The Cons
Less storage than some smartwatches
Fewer advanced monitoring features for health and wellness
Conclusion
In this article, we've covered some of the best LTE smartwatches (also called standalone smartwatches), available on the market today. In each smartwatch, we've tried to highlight the strengths and weaknesses of each system.
You'll probably have noticed that we paid attention to some of the same features with each smartwatch. Things like battery life, fitness tracking, and durability all make a significant difference in how well each smartwatch will perform in your life.
Whether you're looking at one of the watches on our list, or shop to find your own deal, these features should be at the top of your list.
Hopefully, after reading this article, you feel more familiar with smartwatches, and better able to choose the one that will be most useful in your life.
Before we close, though, there's one thing we want to hammer home. The best smartwatch in the world won't serve you well if the price is more than the value it brings to your life. The cheapest model may serve you better than the most premium watch if it does what you need it to. The most expensive watch may be more than worth it in time saved and stress eliminated.
More than any other consideration, the value of the smartwatch in your life is its most important feature. Our top pick is the top pick for a reason, but trust your judgment which smartwatch is right for you.