How Big is the Wearables Industry? Interesting Statistics and Trends
3D Insider is ad supported and earns money from clicks, commissions from sales, and other ways.
We've all seen how technology tends to become smaller the more advanced it gets. From computers that take the space of an entire room, we now have fully functioning computers that can fit on the palm of your hand. Some of the best examples of this miniaturization of technology come in the form of wearable tech. Whether it's smartwatches, fitness trackers, music players, or medical devices, wearable technology appears to be one of the newest frontiers of innovation and development.
How big has this industry become, exactly? What are the most popular or best-selling types of wearable tech today? Are there brands that have come ahead of this new competition? Check out some surprising statistics below.
How big is the market in terms of volume and value?
They may have flown under the radar for most people, but the industry of wearable devices has slowly and quietly grown into a major market force in the last few years. From a total of 27.4 million devices shipped in 2015, more than 178 million wearable devices were purchased in 2018. For 2019, the industry is on track for a 25.8% increase in sales volume, which corresponds to about 255 million units. In terms of value, the volume of wearable devices expected to be sold in 2019 could amount to about $42 billion.
From 39.5 million back in 2015, the number of adults in the US who use some sort of wearable device has grown to 81.7 million in 2018. This figure implies that a good portion of adults who use wearable devices own more than one device.
Globally, the wearables market reached 33.9 million units back in 2016. By 2021, the number of wearable devices that will be purchased in the US is expected to reach more than 559 million units. This is expected to correspond to about $95.3 billion in revenue.
Currently, the revenue figures of wearable devices are being pulled up by the super popular Apple Watch, which is one of the more expensive offerings in the wearables market. As lower-priced alternatives become available and higher volumes are manufactured, the average selling price of wearable devices is expected to continue to decrease in the coming years. Strong brands like Apple and Garmin should still help keep the pricing of the whole market stable.
In the coming years, experts forecast a growth rate of 23% annually for the wearable device market. At this rate, the global value of the market could reach more than $100 billion by 2023 and more than $150 billion by 2026.
What types of wearable devices are the most popular?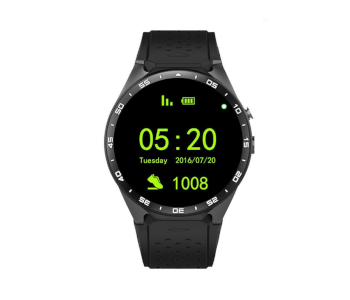 Since the dawn of wearable devices, smartwatches have reigned supreme in terms of market demand. From 2017 to 2019, the smartwatch segment has contributed to about 30% of the total sales volume of wearable devices in the US. In terms of raw volume, this corresponds to 74 million units out of a total of 225 million units of wearable devices in 2019 alone.
However, the market leader of smartwatches is expected to be challenged in the next few years. Some experts expect that the sales of ear-worn devices will reach 158 million units by 2022, overtaking the forecasted 115 million units of sales of smartwatches. There are also other experts who believe that the demand for smart eyewear will boost the segment's market share to about 40% by 2020. Soon enough, we will see which one of these forecasts hits closer to the truth.
Despite the shift of focus of wearables manufacturers from fitness trackers to smartwatches, wearable technology has remained the top health and fitness trend for the last two years. The enduring popularity of wearable fitness trackers among the fitness community may have been brought about by improvements in technology that have enhanced the monitoring and accuracy of these devices.
What are the top brands of wearable devices?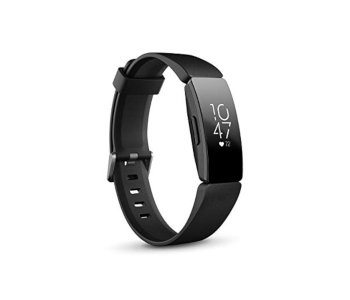 Back in 2016, the popularity of fitness trackers propelled Fitbit to the top of the wearable device market. However, the 22% market share of Fitbit in 2016 was actually a sharp drop from its 26.8% market share in 2015. During the same period, Xiaomi and other budget wearable tech brands enjoyed an increase in market share.
By the end of 2017, Apple had taken the leadership position in the wearables market after spending a lot of time right behind Fitbit and Xiaomi. This surge in popularity was spurred by the rise of smartwatches and widespread availability of cellular connectivity. The 17.7 million shipment volume of Apple was enough to earn them a 15.3% market share in 2017, followed closely by Xiaomi (13.6%) and Fitbit (13.3%). Budget brands still took a lion share of the market at 48.1%.
Garmin is also considered a strong contender, although it lags behind the other brands with just a 6.5% market share in 2017. Like Fitbit, Garmin is relying on their move from fitness trackers to smartwatches to help them make a bigger mark on the wearables market.
From 2016 to 2017, Chinese brand Huawei enjoyed an increase in market share from 2.4% to 4.3% – a whopping 93% increase. This is due in large part to the popularity of the brand in China, where it is the number two wearables device brand. However, Huawei is still struggling to make a name globally, as manifested by a 2% decrease in shipments to other markets.
The future of wearable technology
1. Smartwatches
The smartwatch segment, being the currently leading segment of the wearable device market, is expected to continue to mature in the coming years. It is expected to split into four distinct segments: traditional consumer electronics brands (such as Apple and Garmin), traditional watch brands (such as Fossil and Casio), children's watches, and wearable medical devices. While consumer electronic brands will continue to enjoy a comfortable lead, the share of traditional watch brands is expected to increase up to 20% by 2022 by offering more stylish and fashionable options.
2. Ear-worn devices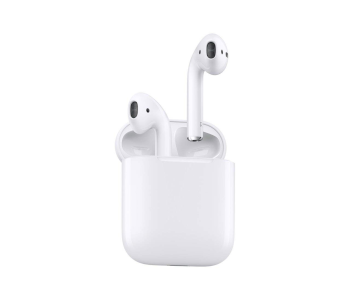 It's easy to imagine how ear-worn devices could become more popular than smartwatches in the coming years, especially given the success of products such as Apple's AirPods and Samsung's IconX. Aside from the traditional uses of headphones for communications and entertainment, modern in-ear devices have become integrated with fitness tracking functions, hearing aids, and medical monitoring devices.
A strong case for the potential increase in popularity of ear-worn devices is their incorporation of virtual assistants. With this capability, users can check their emails, ask for directions, and set appointments without even having to pull out their phones. This innovation can help reduce smartphone use without sacrificing the usual functions that smartphone users have become accustomed to.
3. Head-mounted VR devices
The adoption of head-mounted display for virtual reality or augmented reality has been quite limited in the past years, mainly due to a lack of quality content. Ergonomics and usability are also areas that manufacturers of these headsets have struggled to excel in. Right now, most of the VR headsets are being used for entertainment and gaming, with a small portion being used for enterprise applications such as industrial training or business process improvement.
In the future, the improvement in head-mounted display technology will be driven by an increase in quality content. Better content will require better technology. However, this improvement will come at a price. Better head-mounted displays are expected to cost more – at least until they enjoy higher rates of adoption.
4. Smart clothing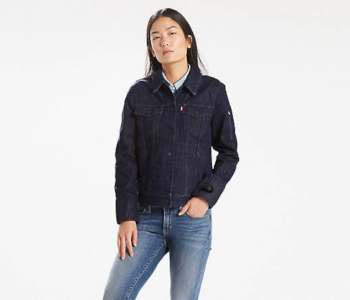 If there is a segment of the wearable tech market that has the most untapped potential, then it has to be smart clothing. This market segment could range from running shoes with built-in fitness trackers to shirts that can connect to a smartphone app. Experts predict that the market for smart clothing will increase from 3.3 million units in 2017 to 21.2 million by 2021 – an impressive annual growth rate of 76.1%.
Right now, we already see some of the possibilities of smart clothing technology. Levi's and Google have teamed up to develop the Project Hacquard smart denim jacket, which allows users to control their smartphones and connect to a variety of online services straight from the sleeve of the jacket.
5. Wearables as data collection devices
As more and more people warm up to the use of wearable devices, it is being seen as another way to collect data on user's behavior and use this data for targeted marketing. The combination of a user's shopping habits, shopping frequency, length of stay in an establishment, and value per item will eventually constitute what marketers refer to as 'super data' – data that will allow brands to offer a hyper-personalized retail experience. Wearable devices will finally allow marketers to connect the dots between consumer behavior and spending habits.
Final thoughts
According to the various experts, the industry of wearable technology has already gotten over the phase where it needs to generate awareness and interest in the market. With people now aware of what wearable technology can offer, it is now up to device manufacturers to make the experience better for users. This means adding more value-adding features to these devices while continuously improving on the features that have already been incorporated into previous generations. With wearable devices nowadays integrating with virtual assistant technology and leveraging cellular connectivity, we can already see glimpses of this evolution.
Aside from innovation, two more aspects will further drive the popularity of wearable technology – diversity and affordability. More product offerings that address daily issues are expected to be developed by device manufacturers. With enduring popularity, an increasing supply of wearable devices should drive the prices of these devices lower. Will wearable devices eventually be as common in our society as smartphones are nowadays? Experts and industry trends seem to be very optimistic.