Wireless Headphone Cyber Monday 2019 Deals
3D Insider is ad supported and earns money from clicks, commissions from sales, and other ways.
Cyber Monday deals have arrived, and there are a lot of headphones, especially the wireless variety. From Bose, Sony, Sennheiser, Beats, Jabra, and more, both headphones and earbuds are definitely one must-have item this holiday season. There is definitely a lot to choose from as there are noise-canceling and hi-fi headphones to sport earbuds that are on massive discounts this sale season. 
We have found the best deals this Cyber Monday, and we have included them in our round-up so you can find the best one that will fit your needs.
Featured Wireless Headphone Deals
BOSE QUIETCOMFORT 35 II NOISE-CANCELLING WIRELESS BLUETOOTH HEADPHONES
Original Price: $349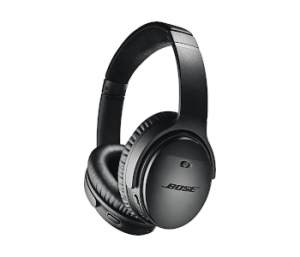 Cyber Monday Price: $279
If there is a smart headphone, you can easily consider Bose's QuietComfort 35 II as one. It is one of the best noise-canceling headphones on the market today. One of its features is the Google Assistant support, so you can check your notifications without searching for the phone in your bag.
As a noise-canceling headphone, this is the perfect travel partner as it dulls out sound from outside, especially aircraft engine hums and the clickety-clack of trains. The QC35 II does this very well and has quickly become the favorite of travelers.
Bose is offering a 20% discount on the QC35 II this Cyber Monday. So, if you're thinking of getting a new one or gifting it to someone who needs a pair of noise-canceling headphones, this is the best time to grab it.
JABRA MOVE STYLE EDITION WIRELESS BLUETOOTH HEADPHONES

Original Price: $99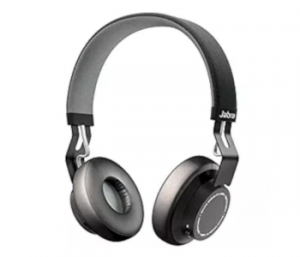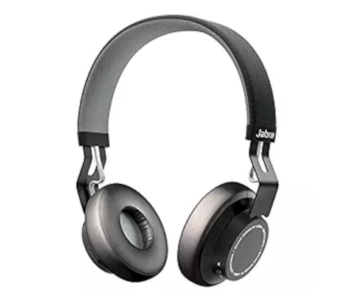 Cyber Monday Price: $59
This is one of those budget headphones that does not feel like one. The Jabra Move Style Edition is built like a premium product. It is compact, so you can pack it in your back without the headphone taking too much space. When it comes to sound quality, they produce a clear sound so you can listen to your favorite jam no matter what you do.
The Move may be a budget headphone, but they do it right. With Cyber Monday deals, its affordable price is further lowered by 40% so you can enjoy a quality headphone at a fraction of the cost. It is definitely an exceptional device that is great for just about anyone looking for an affordable set of wireless headphones.
SENNHEISER MOMENTUM FREE SPECIAL EDITION

Original Price: $199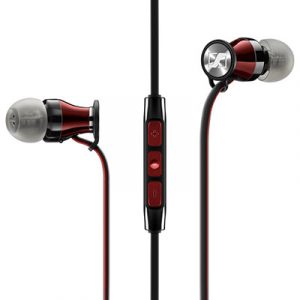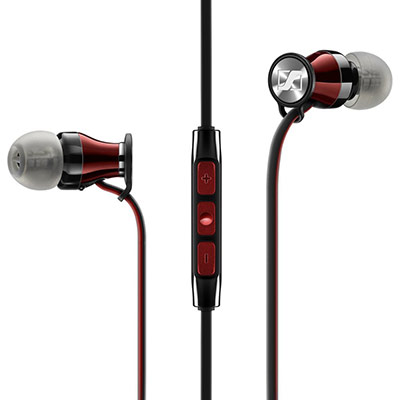 Cyber Monday Price: $99
This is one of the best Cyber Monday deals out there. At 50% off, the Sennheiser Momentum earbuds are a superb pair that you can get if you're looking for an ultra-portable device. The earbuds produce excellent audio quality no matter what you're listening to. They are an ideal commuting partner since you can quickly stow this in your pockets after each stop.
Their retail price is admittedly a bit pricey, but with the $100 discount, it is creeping into the budget device range, making it a lot more affordable. The Momentum Free earbuds are a comfortable pair to use and stow and an appropriate travel companion. They allow you to listen to your favorite music, podcasts, or any audio as you go about your day.
APPLE AIRPODS WITH CHARGING CASE

Original Price: $159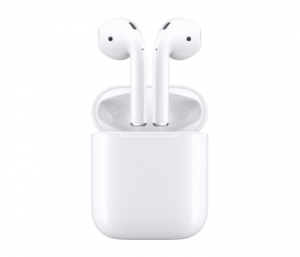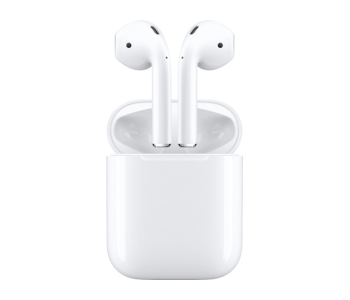 Cyber Monday Price: $139
The Apple AirPods is probably a product that does not need an introduction. Finding them on sale is quite a rare occurrence, so it is definitely a treat to see Apple slashing even just 12% on their AirPods. It also comes with its own charging case. So, you don't have to worry about keeping their battery levels high so you can continue to use them.
Pairing is simple, as with most Apple devices, so you can simply pull them out, put them on, and start listening to your favorite music or podcast. They sound great and come with a decent battery life. You might have lost your pair, or just looking to replace your old ones. This Cyber Monday deal will make that possible at a significantly lower price.
Over and On-Ear Wireless Headphones
SENNHEISER PXC 550 WIRELESS HEADPHONES

Original Price: $349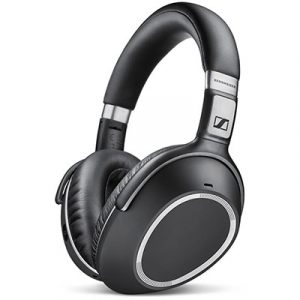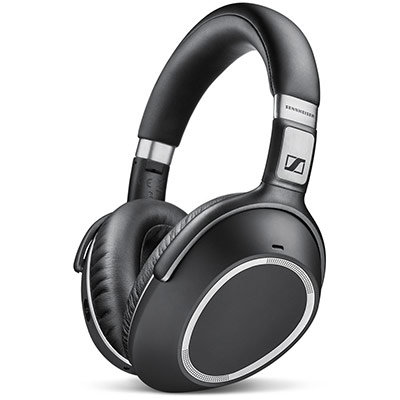 Cyber Monday Price: $199
The Sennheiser PXC 550 is a midrange pair of wireless headphones that come with an excellent design and a lot of features you do not usually see in this price category. It has a customizable sound feature so you can listen to audio carefully no matter the situation. It is a versatile set of headphones that you can use for gaming, commuting, even the gym.
They do come with noise-canceling features, but not as good as models with active ones. However, it still provides a decent level that you should be unbothered if you use this with your daily commute.
BEATS SOLO3 WIRELESS ON-EAR HEADPHONES

Original Price: $299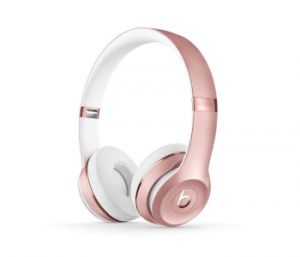 Cyber Monday Price: $129
Another great deal that you can pick up this Cyber Monday is the Beats Solo3 wireless headphones. The hallmark features of this device are its excellent battery life able to provide you music for 40 hours and an impressive range. This sale season, the Solo3 is massively discounted, and you can save up to 57% when you get it while deals are still up.
SONY WH-1000XM3 NOISE CANCELLING WIRELESS BLUETOOTH HEADPHONES

Original Price: $349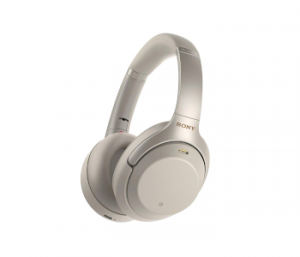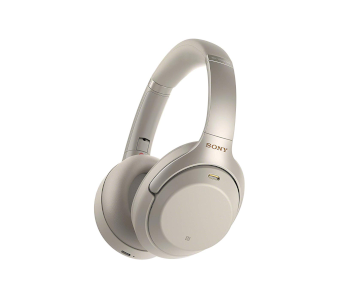 Cyber Monday Price: $278
If you're looking for an all-around device that can handle just about anything, then the Sony WH-1000XM3 is the one for you. This is one of the best noise-canceling headphones out there and performs slightly better than Bose's QuietComfort series. The headset also has fantastic sound quality, to pair up with the impressive noise-canceling features, so you can listen to your favorite songs and podcasts.
Battery life is an impressive 30 hours allowing you to not worry about your device's battery levels that often. If ever you run out of power in the middle of a trip, you can always use wired mode. Comfort, impressive audio, and promising noise-canceling make the Sony WH-1000XM3 the complete package.
More Deals
Wireless Earbuds
SENNHEISER MOMENTUM TRUE WIRELESS BLUETOOTH EARBUDS

Original Price: $299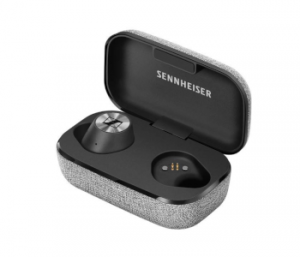 Cyber Monday Price: $209
True wireless earbuds have taken off, and it's not just phone makers giving it a go. Sennheiser continued with their Momentum series and created a true wireless version of their impressive audio device. This is a pair of earbuds with remarkable sound quality, controls, and, most of all, fit. Although it is a bit on the pricier side, this Cyber Monday, they have slashed $90 from the retail price. 
Overall, a solid true wireless pair of earbuds that come with useful features and good battery life.
BEATS POWERBEATS PRO TOTALLY WIRELESS EARPHONES

Original Price: $299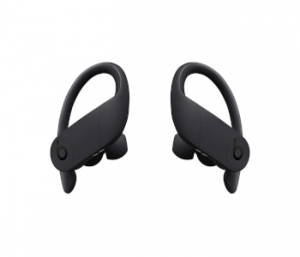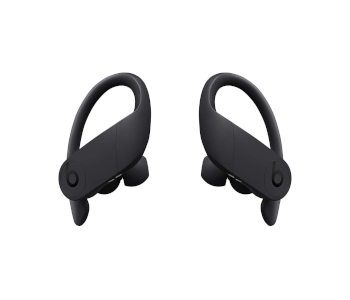 Cyber Monday Price: $209
Beats have branded their PowerBeats Pro as more of a workout pair of earbuds, but it is definitely more than that. It's an impressive pair of devices that is absolutely a departure from their previous models. Since it is an Apple product, it pairs quickly with your iPhone. This is the earbuds for you if you're an Apple-loving gym buff and loves to listen to your favorite songs every time you work out.
JABRA ELITE ACTIVE 65T TRUE WIRELESS EARBUDS

Original Price: $189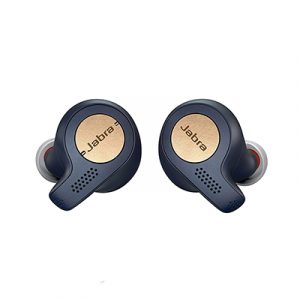 Cyber Monday Price: $139
The Jabra Elite Active 65T is another pair of workout earbuds that is an excellent alternative to those that come with your smartphone. It is definitely more comfortable to wear and fits excellently in your ear. It doesn't budget when you're in the middle of one of your intense workout sessions. 
It is relatively more affordable than the Beats PowerBeats Pro, but still on the pricier end of some of its alternatives. However, the 65T gives you sweat-resistance so you can work out confidently, knowing that your earbuds will not get wet.
More Deals